Will 'Grey's Anatomy' Return for Season 17? The Shondaland Series Has More Stories to Tell
We're well into Grey's Anatomy Season 16, which means fans are already looking toward the future. Of course, the Shondaland series is the longest-running prime-time medical drama, reaching a historic 350 episodes in November 2019. And at this point, fans have grown accustomed to new episodes on ABC every year like clockwork. So will there be a Grey's Anatomy Season 17? There are still plenty of stories left to be told.
ABC renewed 'Grey's Anatomy' through its 17th season
On March 12, production for Grey's Anatomy Season 16 shut down due to the coronavirus (COVID-19) pandemic. Then two weeks later on March 27, multiple media outlets confirmed production will not resume and the finale will air early on April 9. This means the current season will end with 21 episodes instead of 25 as previously expected.
Nevertheless, fans can still let out a sigh of relief. Although the remainder of season 16 is canceled, ABC renewed Grey's Anatomy through season 17 back in May 2019. So the last episode of season 16 won't be the end of the series and the medical drama will return with new episodes eventually.
What will happen in the 'Grey's Anatomy' Season 17 premiere?
For now, the Grey's Anatomy Season 17 premiere remains unclear on a creative front. We don't know whether the writers will continue the new season with the original plan for the 22nd episode or start out fresh. But recently, Grey's Anatomy showrunner Krista Vernoff addressed the early end of season 16 on Twitter and hinted cliffhangers in the upcoming finale will be answered next season.
"We are disappointed that we don't get to complete our storytelling this season," Vernoff wrote. "The good news? 1621 plays like a satisfying finale! It's not where we planned to end, but it's beautiful & the questions that linger we will answer next [season]."
Then in a separate tweet, the showrunner confirmed Grey's Anatomy will "resume our storytelling in Season 17!"
Meanwhile, when speaking with Entertainment Tonight, Kim Raver — who plays Teddy Altman — opened up about Grey's Anatomy Season 17 and where the new season might pick up.
"I trust Krista to do what is best for the show," Raver said. "Because they have more time, maybe they'll rework the scenes that they have."
She continued: "I think we have some amazing stuff in the can. So I would think they would use some of those great scenes that we've already shot. But I also equally think that maybe they're thinking this is an opportunity to see how things play out … It's an opportunity to rework the canvas."
Will 'Grey's Anatomy' end after season 17?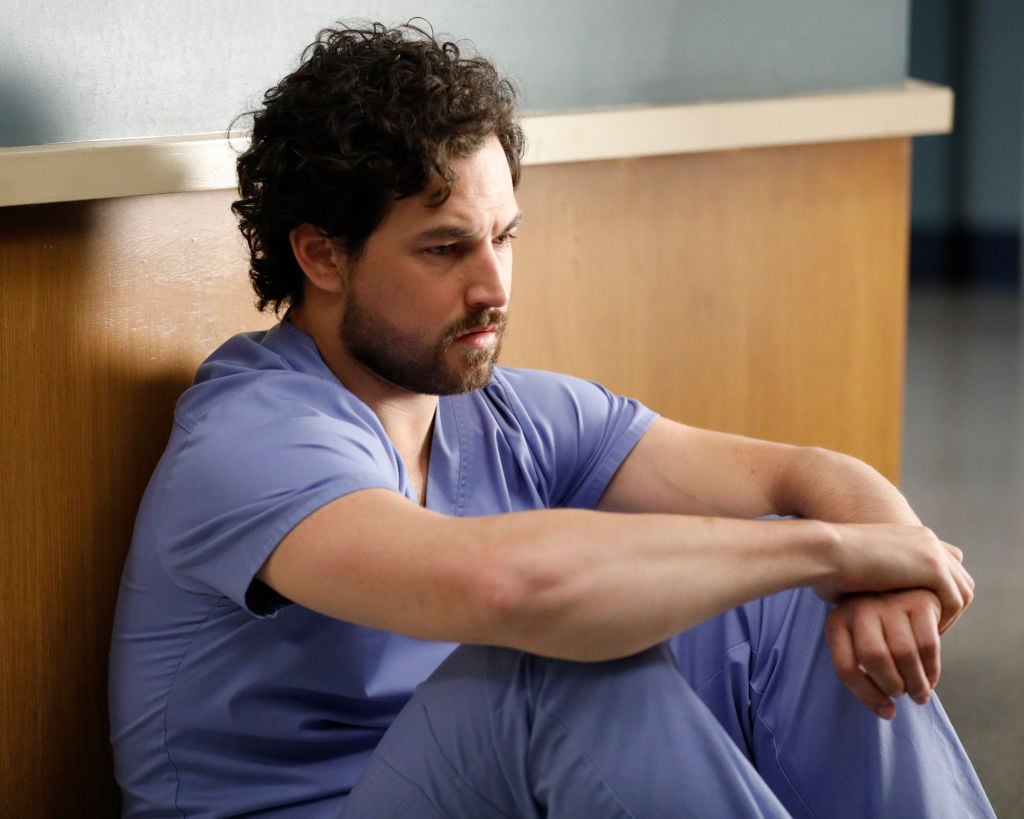 Regardless of what happens when Grey's Anatomy Season 17 airs on ABC, many fans are simply excited to receive another season. But even so, what does the future of the Shondaland series look like beyond the 17th season? That has yet to be determined.
According to Deadline, ABC Entertainment president Karey Burke hopes Grey's Anatomy will live long past the 2020-21 season. However, the decision is ultimately up to Ellen Pompeo.
"Grey's Anatomy will live as long as Ellen is interested in playing Meredith Grey," Burke said. She also told the publication Pompeo will "lead the pace" when it comes to discussions in regards to additional seasons.
That said, Giacomo Gianniotti — who plays Andrew DeLuca — believes Grey's Anatomy will end after next season.
"At the moment, we have one more season locked in and I feel pretty confident that that's where it'll end, I think, from the conversations that I've had with people," Gianniotti told Us Weekly in March 2020. "Then again, the studio and the creatives love the show and want it to go on forever."
As we all know, all good things must come to an end. But no matter when Grey's Anatomy airs its series finale, at least we're getting 17 seasons. So buckle up and grab the tequila. Meredith Grey isn't hanging up her stethoscope just yet.
Read more: 'Grey's Anatomy's' Camilla Luddington Gets Creative With Home Decorating During Quarantine
Source: Read Full Article