Where Is 'Homeland' Filmed? The Surprising Location for Season 8
In its final season, Homeland is taking Carrie (Claire Danes) back to the Middle East and Asia. She's working her connections in Afghanistan and Pakistan, and the show reflects their mountainous terrain and bustling urban cities. But the series isn't actually filmed in either of those countries. Here's a breakdown of Homeland's real filming locations.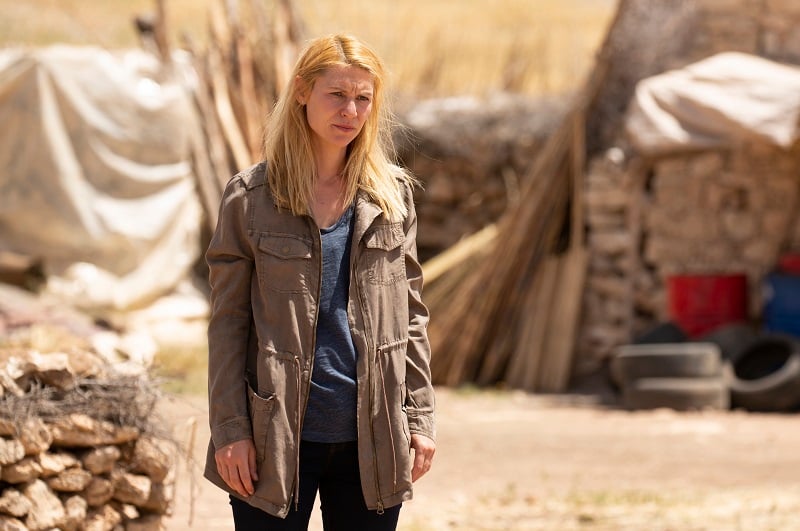 Where is 'Homeland' Season 8 set?
Over the last seven seasons, Homeland has taken Carrie Matheson all over the world.  In season 4, she was working assets in Islamabad, Pakistan, and in season 5, she left the CIA and moved to Berlin, Germany. Last season, Carrie's leads take her out of Washington and bring her to Moscow, where she sacrifices her safety to save American democracy.  
Now in season 8, after being held captive for six months by Russian intelligence, Carrie returns to the CIA at the behest of her mentor, Saul Berenson (Mandy Patinkin). Saul is trying to negotiate a peace deal with the Taliban, but when he faces pushback from an Afghan general, he asks Carrie to come in and help. 
So for most of season 8, Carrie is in Kabul working her sources within the Taliban and the Afghan government. Afghanistan shares a large border with Pakistan, so Carrie finds herself traveling between both countries by road. 
Where was this season of 'Homeland' filmed?
The terrain depicted on the series this season could pass for Afghanistan or Pakistan, but its actually on another continent altogether. Most of season 8 of Homeland was filmed in the North African country of Morocco.
This time around, the show's version of Afghanistan may look a little different from season 4 — which is when Carrie went to Kabul to turn the Taliban leader's nephew into an asset. And that's because the fourth season was actually filmed in Cape Town, South Africa. 
But this isn't the first time the show filmed in Morocco. Season 6, which was partly set in Abu Dhabi and Israel, was filmed in the Moroccan city of Ouarzazate. With its studios and sets, the city is very Hollywood friendly. Films and TV shows like Gladiator, The Mummy, and Game of Thrones all had scenes shot in Ouarzazate.
Filming in Morocco wasn't easy
In an interview with Entertainment Weekly, Homeland showrunner Alex Gansa revealed that the crew ran into a few problems while filming in Morocco. She said the country's strict laws on guns were a challenge because of this season's military story arc. 
"There was a lot of on-the-ground drama in Morocco and it proved to be far more difficult to shoot an entire season of a series there than we had anticipated," Gansa told the outlet. "The Moroccan government is very particular about anything that you bring into the country. Even if you bring a fake weapon into the country, it has to be registered. So imagine doing big military set pieces and having to register every bullet and account for it. Also, if you're telling a story in Afghanistan, we want actors who could speak Pashto or Dari. But the Moroccan security services kept us completely safe and everybody got home fine."
Source: Read Full Article