'The Last Kingdom' Season 4: Get a Behind-The-Scenes Look at Lady Aelswith in the New Season
Fans of The Last Kingdom can't wait for season 4 to finally drop on Netflix. We've been anxiously waiting for a release date, and we finally have it. Along with it, the series has been quick to share teases for the new season before it's released. Read on to get a behind-the-scenes look at Lady Aelswith (Eliza Butterworth).
When does season 4 of 'The Last Kingdom' return?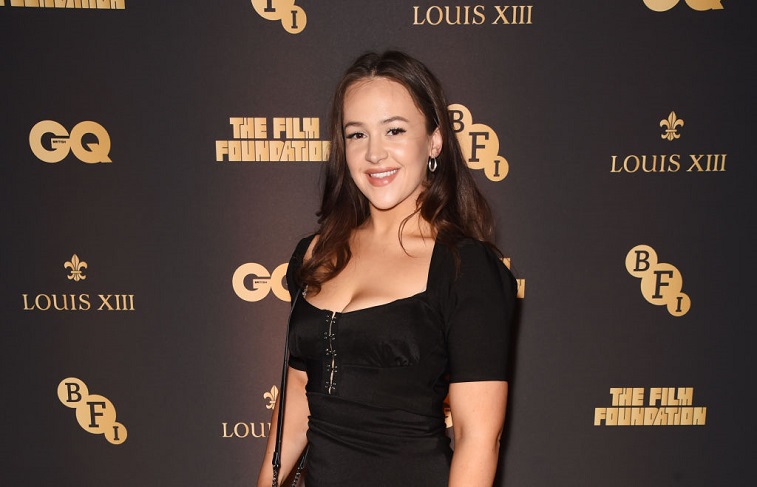 The show will return on Sunday, April 26. The news was released through the official social media accounts for the hit series and fans couldn't be more excited about this new content. Luckily, the show's social media has been on it and keeping fans occupied in-between seasons.
Get a behind-the-scenes look at Lady Aelswith
Lady Aelswith was King Alfred's (David Dawson) wife and sheis the mother of the current King of Wessex, King Edward (Timothy Innes). She'sknown for being a devout Christian who is more than a little opinionated. In thenew behind-the-scenes images, Butterworth is posing as Aelswith in a few shots.Her facial expressions are slightly different in each one, yet she looks likeher usual serious self.
"Maintaining Aelswith's composed face takes a bit ofpractice. #TheLastKingdom," the post is captioned.
Butterworth decided to comment on the post with a hilariousmessage: "I call this look the 'Triple S' – SASSY. SAXON. SENORITA. 💁🏻‍♀️."
Fans react to the new images of Lady Aelswith
Butterworth is clearly a talented actress to play the extremelycomplicated Aelswith. A lot of fans seem to dislike the character and it'smostly because of the way she treats Uhtred (Alexander Dreymon). She plays thecharacter well and people seem to notice.
One Instagram user might dislike her, but they appreciatethe actress' beauty. "I hate her but the actress is so pretty! 🥺," the usersaid.
Another fan hopes that Aelswith has changed this season. "Aelswith,I hope your attitude has changed in this new season..👀," the fanwrote.
It's hard to believe when looking at pictures of Aelswithcompared to Butterworth who plays her that they are the same person. "Honestlycan't get over how different you look. Great actress holding that composure 👌👌👌," a fansaid.
Fans "love to hate" Lady Aelswith. "Cannot wait. Love to hate this character. She works me up with her proper arrogance! Great job," someone else wrote.
Others seem to wholeheartedly agree. "I hate her character,which means that she is an amazing actress," another fan said.
Someone else is hoping Aelswith will be nice to Uhtred in season 4. "I too hate and love your character. I just wish you could be nicer to Uhtred. How many times he's helped you," the Instagram user commented.
Another fan of the series actually hopes something badhappens to Lady Aelswith. "This is one character I hope is killed off in season4," they wrote.
Fans can't wait to see Lady Aelswith and everyone else in season 4 of The Last Kingdom again when the series returns.
Source: Read Full Article