The 7 Best Educational YouTube Channels To Help Kids Learn During the Coronavirus Outbreak
The global COVID-19 outbreak has sent millions of parents home from work and just as many children home from school. But if you're not ready to be an overnight homeschooling expert amid the coronavirus pandemic, fear not!
These educational YouTube channels will help your kids learn all about literature, science, history, and art as you self-isolate with your family.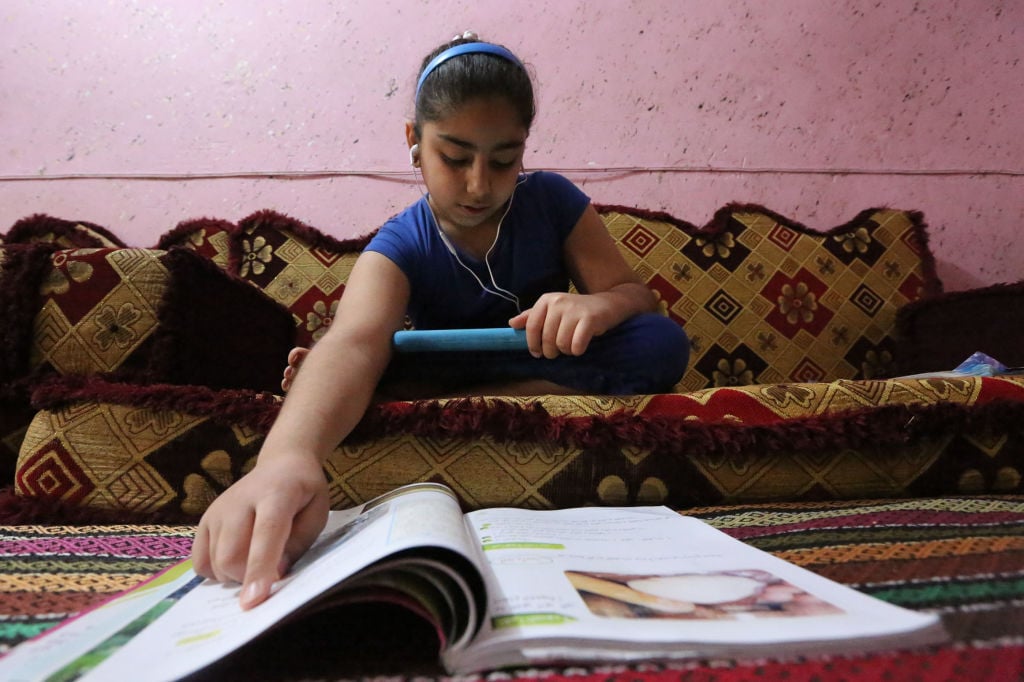 Science Max
Many parents think Science Max is an underrated educational YouTube channel. With a fun, hands-on, and interactive approach, Science Max teaches kids the ins and outs of concepts like tides, tension and gravity, electricity, flight, chemical reactions, and more. The channel also includes a number of science experiments you can replicate at home during the coronavirus outbreak.
Peekaboo Kidz
This fun, easy-to-follow, animated video series answers kids' common questions about all sorts of topics. If you're not sure to answer one of your curious child's questions, you might want to see if Peekaboo Kidz has covered it already.
Examples of popular videos include "What is pollution?", "What is dyslexia?", and "How does the internet work?" The channel also includes several how-to videos on protecting yourself from the spread of COVID-19.
Lotty Learns
With nursery rhymes and games, the Lotty Learns channel teaches toddlers and preschoolers the building blocks of reading (and other important concepts, like shapes and colors). Each animated video focuses on the basics of learning to read, like phonics, letter blending, and sight words.
The Smithsonian Channel
Where better to learn about animals, history, and culture than through the Smithsonian Channel? These brief, engaging YouTube videos offer bite-sized, two-minute lessons on interesting phenomena in nature and everyday life.
Homeschool Pop
Homeschool Pop videos are produced specifically for at-home educators (which almost all of us are during coronavirus quarantine!). Ranging from five minutes to an hour, each video offers a comprehensive lesson on mostly elementary- and middle-school-appropriate topics.
Popular videos include a deep dive into Leap Year, a lesson on civil rights heroes, and an episode on Christopher Columbus. Topics range from specific math skills, like double-digit subtraction, to famous historical landmarks and iconic figures in history.
Flocabulary
Flocabulary is sometimes described as today's take on Schoolhouse Rock. Each video takes a particular lesson topic, from Sacagawea to hyperbole and pronouns, and crafts a hip-hop song around it. It's ideal as a memorable supplement to literature and history lessons for kids of all ages.
The Art Assignment
The Art Assignment is a great channel to use if you want to integrate art and cultural history into middle schoolers' or high schoolers' homeschool curriculum.
The channel includes deep-but-digestible dives into specific paintings by artists from Frida Kahlo to Claude Monet, as well as big-picture videos on more complex, eclectic issues in popular culture and the art world, like how Instagram is changing art, why video games aren't so bad after all, and what makes something a masterpiece.
Especially during self-isolation, you might encourage yourolder kids and teens to use The Art Assignment to get them thinking more criticallyabout the world in preparation for high school or college.
Source: Read Full Article