The 6 Best Free Amazon Videos To Watch With Your Preschooler During Coronavirus Quarantine
In the midst of the worldwide coronavirus (COVID-19) outbreak, millions of parents are suddenly working from home and learning to homeschool without the help of teachers or outside childcare.
Luckily, Amazon recently announced that plenty of kids' movies and TV selections, including both Amazon Originals and some licensed content, would now be available for free to keep children entertained during coronavirus quarantine.
Whether or not you have an Amazon Prime account, you can enjoy these fun, educational shows with your preschooler during self-isolation completely free of charge.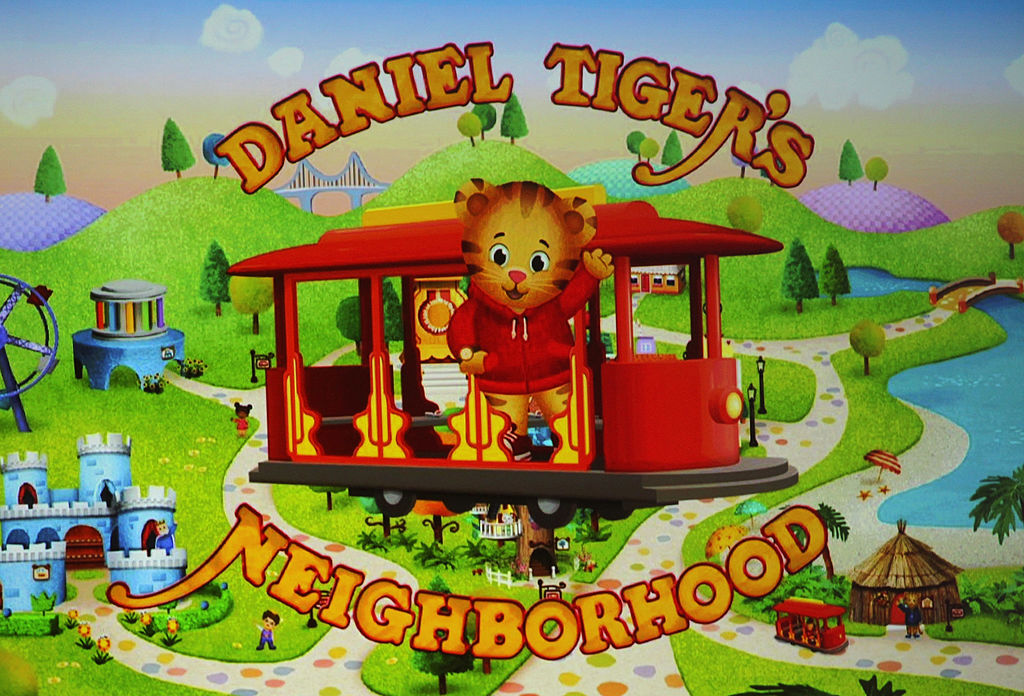 'Tumble Leaf'
Tumble Leaf is an Emmy- and Annie Award-winning Amazon Studios original series aimed at toddlers and preschoolers. The whimsical stop-motion animation follows Fig the fox and his sidekick, a caterpillar named Stick, on a series of adventures on and around their island home.
The series has an overarching sense of freedom, curiosity, and play, and teaches little ones about science without sacrificing any of the storytelling.
'Daniel Tiger's Neighborhood'
Daniel Tiger's Neighborhood is produced by Fred Rogers Productions and based on the Neighborhood of Make-Believe where the iconic Mister Rogers himself dreamed up. And you can tell: Like its legendary children's TV predecessor, Daniel Tiger focuses on developing empathy and other positive traits, like patience and compassion, in preschool-aged viewers.
Every Daniel Tiger episode features catchy, kid-friendly songs and a lesson on reading and managing emotions: both our own and others'. Episodes about stress, sickness, and boredom might be good choices during the coronavirus outbreak.
'Pete the Cat'
Based on the series of children's books by illustrator James Dean and his wife, Kimberly Dean, Pete the Cat is a quirky Amazon series about a cool, music-loving cat and his diverse cast of friends.
In addition to helping kids learn about the importance of inclusion, Pete the Cat is a good choice for a quiet indoor afternoon during COVID-19 isolation. Its chill, low-key vibe and legitimately well-written music make it fun for adults to listen in on, too.
'The Stinky and Dirty Show'
For kids who love science and problem-solving, or just wish they didn't have to self-isolate and avoid playing outside at the moment, The Stinky and Dirty Show will give them a fix (and a STEM-focused educational moment or two).
Dirty is, true to his name, a backhoe loader, while his best friend Stinky is a similarly appropriately-named garbage truck. This upbeat, curious series asks preschoolers to wonder "What if?" and brainstorm collaboratively instead of getting frustrated by challenges that present themselves.
'Creative Galaxy'
For kids who can't get enough art, creativity, and/or science fiction, Creative Galaxy is a magical show. They'll follow along with the alien Arty and his sidekick, Epiphany, as they zoom around the galaxy in their Creative Spark rocket ship to solve problems and find answers to questions with art.
This breezy, fun-loving series is perfect if you have multiple kids in coronavirus quarantine who have competing interests, as it covers all things building, painting, making, dreaming, and experimenting at once.
'Peg + Cat'
Aimed at preschoolers and kindergarteners, this PBS Kids series highlights a ukulele-playing little girl named Peg and her talking cat named, well, Cat.
Peg + Cat seeks to make math (especially basic arithmetic and geometry) fun for and accessible to young children, as the two main characters solve their daily problems with creative, math-based thinking.
Source: Read Full Article