Some 'Cash Cab' Contestants Get Picked Ahead of Time, Here's How It's Done
Sorry to take away some of the TV magic but not all contestants on Cash Cab just happen upon the game show on wheels. 
Ben Bailey, a comedian and licensed cab driver who hosts the program, is known for greeting passengers in a fake accent as they climb into the cab. Once they've sat down and given Bailey their destination, he turns on lights to rival a disco and tells the passengers they're really on a game show. 
As viewers of the show already know, reactions vary. They can range from indifferent all the way to excited. Above all, most contestants appear surprised they happened to hail a cab that turned out to be the setting of a game show. That's what makes it hard to believe some people on Cash Cab are chosen ahead of time. 
'Cash Cab' originally premiered in 2005
When Cash Cab originally debuted in Dec. 2005 on the Discovery Channel, audiences couldn't get enough of the game show's unique setting in the back of a New York  City taxi. The program became a big hit, earning numerous accolades including five Daytime Emmy Awards.
Contestants say they first took a quiz for a fictional show
Contestants have shared their first-person accounts of what happened when they took a ride in the Cash Cab on Yelp, according to Mental Floss. While the show makes it appear as if contestants are picked at random off the streets of New York City, some people who went on the show say they'd actually been prescreened albeit in a sly way. 
According to previous contestants, members of Cash Cab's production team would come up to people on the street and say they worked for a fictional show, Show Me New York, that involved people talking about their favorite New York City landmarks.
The staff would then hand out a quiz for prospective contestants to take. If they scored high enough, contestants would be directed to a specific location to be on the fake show. From there, they'd hop in the cash cab where Bailey would tell them they were really on a game show.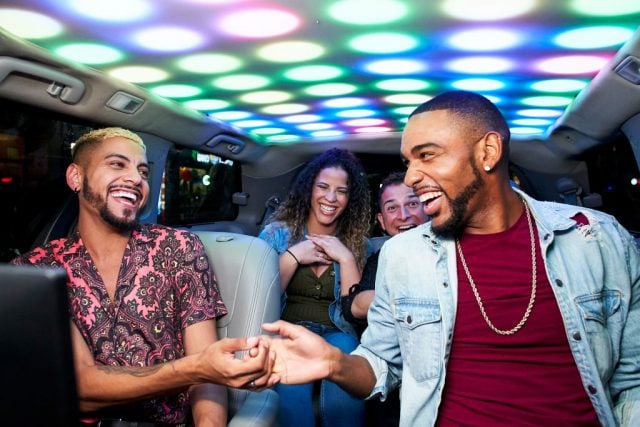 Two people who were on Cash Cab shared they were scouted by the show's staffers at Union Square Park, so for those who dream about taking a ride in the cash cab, plan on spending lots of time there. 
'Cash Cab' went off the air after 11 seasons before returning in 2017
From 2005 to 2012, Bailey hosted the program. For 11 seasons he tested contestants' knowledge until Cash Cab went off the air. But thanks to reruns, the show remained popular, even picking up more fans. 
Due to its popularity, Cash Cab returned in 2017 after a five-year hiatus. Upon its return, Cash Cab had an updated set of rules — they added social media shoutouts — and featured appearances from celebrities who would ride along with contestants and try to help them answer questions. 
According to the show's Instagram account, Cash Cab is set to premiere more new episodes in 2020 although an exact release date hasn't been announced. The catch is that Cash Cab will be on Bravo, not the program's original home of the Discovery Channel. In the meantime, reruns still air on Bravo, the Discovery Channel, and the Game Show Network.
Source: Read Full Article