'Selena' Director On Jennifer Lopez as the Late Singer: 'We All Cried'
It's been 25 years since Tejano superstar Selena Quintanilla was senselessly gunned down in a motel room in Texas. Gone far too soon, the artist had a great deal of promise ahead of her.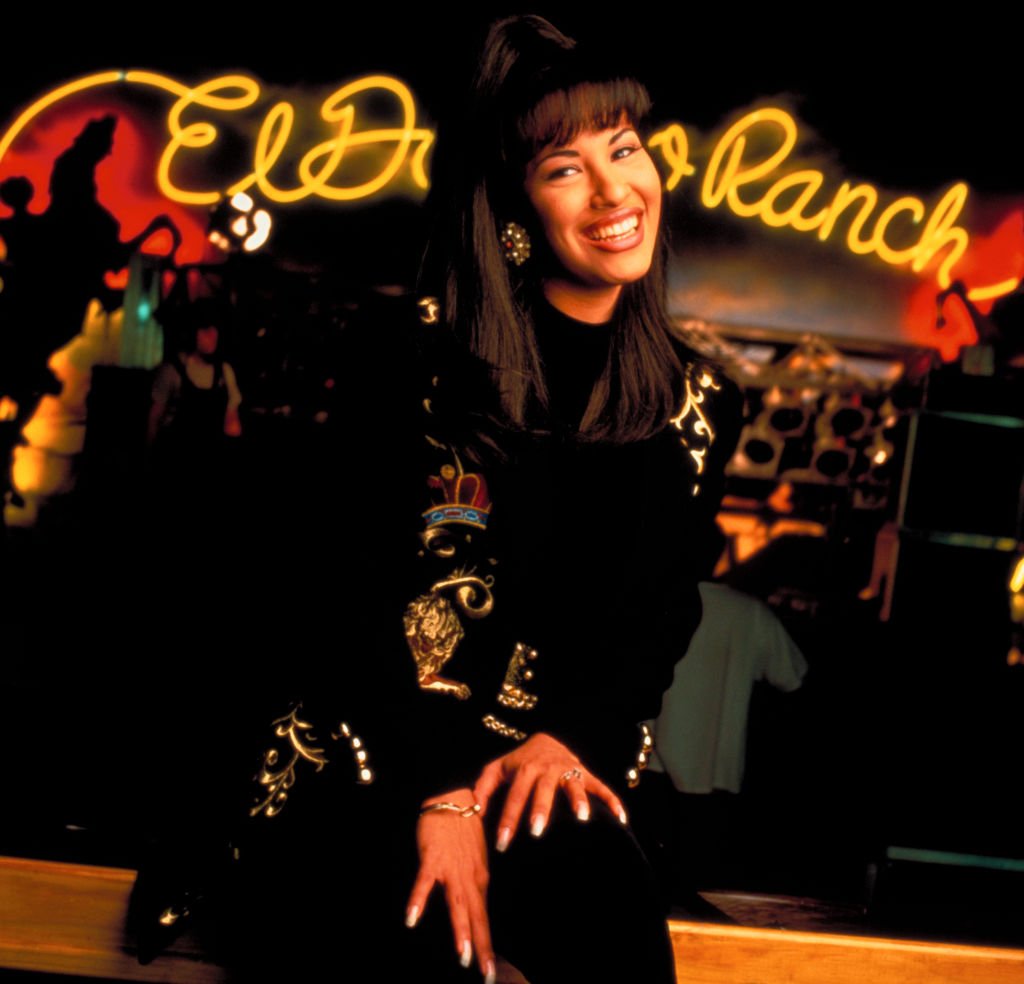 And, it's been 23 years since Jennifer Lopez starred in the now-classic biopic about the slain singer.
The film's director, Gregory Nava, reflected on the film, the scene that surprised everyone on set, and its star.
This week marks 25 years since Selena's death
On March 31, 1995, the "I Could Fall in Love" singer was shot by the president of her fan club, Yolanda Saldivar. Selena's family had trusted Saldivar with not only the fan club but also with management of the artist's boutiques, only to find out that she had stolen thousands of dollars from the singer and her family, who demanded answers. Saldivar knew she would be fired eventually. In her misguided rage, she bought a gun, lured Selena to a motel room and killed her.
In this week's People, her family remembered their slain sister and daughter.
"When Selena passed away, I told my family that I was going to try to keep her memory alive through her music," Selena's father Abraham, who is now 81, said. "And 25 years later I think we, as a family, accomplished that."
Her sister, Suzette, opened up about how difficult – but she understands also necessary – it still is for her when fans stop her to tell her how special her sister was.
"We can be fine, and then someone wants to share where they were when they heard that Selena died, and that's very difficult," she shared. "I have to dig deep in my soul to figure out why. Then I realize it's their way of sharing, that they feel that connection, they're sharing that they felt lost."
Jennifer Lopez's recent post about the film that changed her life
Portraying Selena on film was the career-making role that every young actress dreams of. For Lopez, it was the role of a lifetime.
She wrote on her Instagram post this week, "Join me today in #CelebratingSelena. I can't believe it's been 23 years since this incredible movie came out and 25 years since her passing. Selena was such an inspiration to me and I was so lucky to be chosen to play her."
"As an artist, this movie truly was an experience I'm going to remember for the rest of my life."
Renowned film critic, Roger Ebert, wrote of Selena at its release in 1997, "The teenage and adult Selena is played by Lopez in a star-making performance. Selena succeeds, through Lopez's performance, in evoking the magic of a sweet and talented young woman."
Director Gregory Nava on the emotional side of filming 'Selena'
The film's writer and director, Gregory Nava, spoke in an interview in 2008 about his decision to not portray Selena's death on screen. It was a conscious decision to spare her family any pain.
"That would be too hard for the family and her fans to see," he said. "It would be a disrespectful thing and I finally realized that there was a beautiful model for doing that, which is the most ancient dramatic model that exists: ancient Greek tragedy. In Greek tragedy, the violent action never happens on stage, always off stage."
He also spoke, the year of the film's release, with the Corpus Christi Caller Times, about one scene that took away the breath of the cast, the crew, and the Quintanilla family.
It was, Nava told the media outlet, the hardest scene for the family to see, in which Lopez re-enacts Selena's final performance, a month before her death, at the Houston Astrodome.
Lopez entered the arena decked out in Selena's now famous blingy purple jumpsuit, riding in on a carriage and belting out "I Will Survive" to a stadium packed with cheering extras.
"It was so incredible," Nava remembered. "It's the first song she sang in the Astrodome concert and it's the first song she sings in the movie."
" 'I Will Survive." You hear that and just think, `My God,' he said. "We all cried that day."
Read more: Is Selena Quintanilla's Killer Still in Prison?
Source: Read Full Article