Melissa McCarthy Explains Why She Wanted to Give Back to Her Aunt and Uncle on HGTV's New Series 'Celebrity IOU'
Hollywood A-listers are giving back to those who had a major impact on their lives in a new series from HGTV.
Celebrity IOU — which premieres April 13 — follows the Property Brothers Jonathan and Drew Scott as they team up with celebs such as Brad Pitt, Viola Davis, Michael Bublé, and Rebel Wilson to deliver stunning surprise home renovations. Also getting in on the action is comedian Melissa McCarthy, who wants to update her aunt and uncle's home. 
Why Melissa McCarthy wanted to give back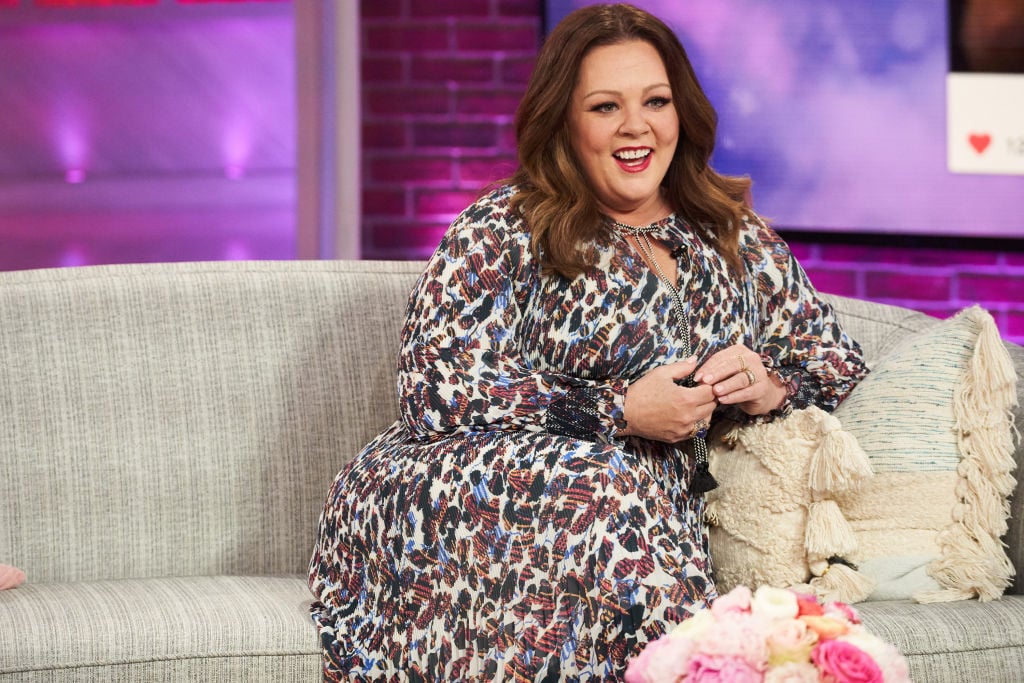 In a clip from the show shared with Showbiz Cheat Sheet, McCarthy explains why she wanted to do something special for her aunt and uncle, who are both retired police officers.  
"They've spent their whole life taking care of other people," McCarthy says. "I couldn't think of anyone else that deserves it more." 
"It's really easy to give back to two people that have done nothing but give," McCarthy explains, adding that the lessons she learned from her relatives "made me want to give."
In a 2017 interview with Irish America, McCarthy explained that many of her family members work in helping professions. "I've got about a million Chicago Irish cops in my family, and if things hadn't worked out for me as an actress, I could have seen myself as a teacher," she said.
McCarthy pulls off a renovation for her aunt and uncle 
McCarthy wants to create an upstairs retreat for her aunt so she can cook and entertain. Downstairs, she wants to put in a man cave for her uncle. 
Once the renovation gets going, the Bridesmaids star quickly gets into it.
"Going at a wall with a sledgehammer is super-satisfying," she says. Later, she holds up a drill and declares: "Jim's man-cave has begun."
McCarthy and the Scott brothers apparently hit it out of the park with their renovation. Her aunt and uncle have a tearful reaction to the transformation. And when Drew and Jonathan make an appearance, her aunt really loses it. 
Jonathan Scott says it's 'amazing' to see celebs giving back 
Celebrity IOU will also see actor Jeremy Renner do something special for his mom, while Oscar-winner Brad Pitt helps renovate a detached garage for his friend and makeup artist of 30 years. Projects include turning a dull backyard into an entertainer's dream and transforming a condo from its outdated '70s style to a modern, cozy home. 
Seeing celebrities take the time to give back is impressive, Jonathan Scott said in a statement.
"It's amazing to see someone who is extremely successful be grounded enough to always remember the people who helped them get there," he said.
"Being a part of this show really hits home for us," Drew Scott added. "This is what we love to do, transforming people's lives through their homes."
Celebrity IOU premieres Monday, April 13 at 9/8c on HGTV. 
Read more: Learn Why Everyone Is Excited About This New Melissa McCarthy And Octavia Spencer Film
Check out Showbiz Cheat Sheet on Facebook!
Source: Read Full Article