'Love Is Blind': Why Carlton Morton Didn't Tell Diamond Jack About His Sexuality Sooner
Carlton Morton fell in love with Diamond Jack on the first season of Love Is Blind. They got engaged without ever seeing each other, but broke up during their trip to Mexico.
Carlton told Diamond he's sexually fluid and Diamond told him she needed some time to process the new information. A heated argument took place and the two parted ways.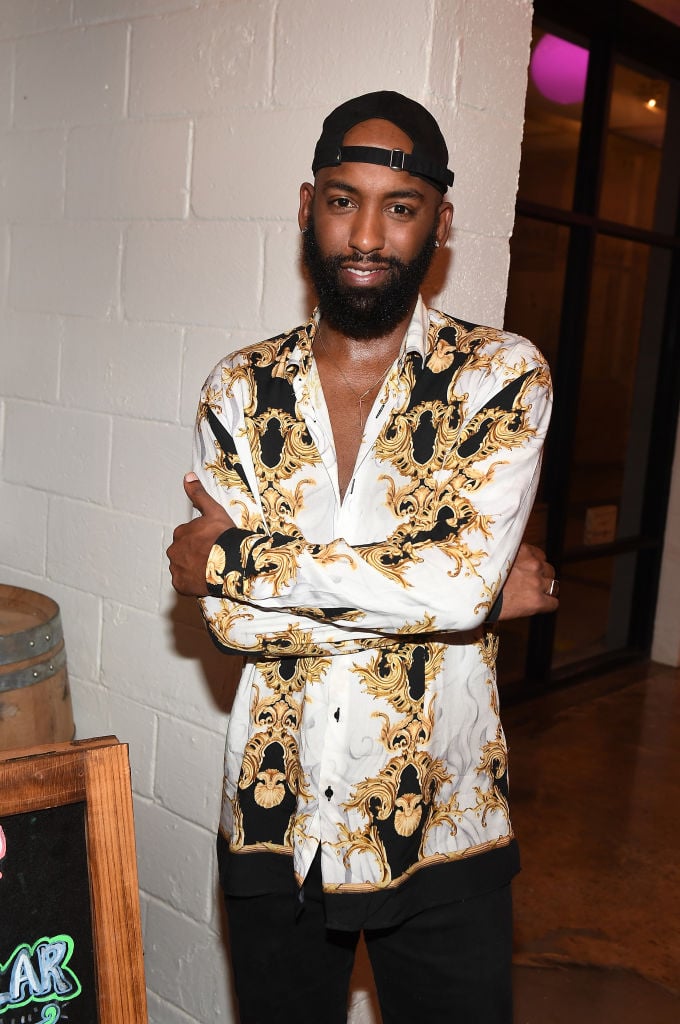 Carlton received a lot of criticism from fans about how he handled the situation–particularly for how he treated Diamond once they got to Mexico.
On a recent episode of "Love In Sight," Carlton said, after receiving so much backlash, he wonders if he should have told Diamond about his sexuality in private. Ultimately, though, he's glad he did it the way he did.
"After receiving the backlash I'm like, 'Woah, maybe I should have just said it to…' But every time I go to that theory I feel like I'm people-pleasing and I'm some robot that's doing what they want me to do when they want me to do it," he said.
Why Carlton told Diamond about his sexuality when he did
So why didn't he tell Diamond sooner? He didn't want the information to get back to the other women in the pods.
"Had that been a conversation on the first day, things would have gotten back to the girls' side, let's be real, with the current climate of the way people look at people in the LGBTQ community, no one would have given me a chance. Or seen me," he said. "That was the thought process at that time."   
Additionally, he wanted to tell Diamond in person.
"I felt like it was the right time when I seen her face-to-face because I feel like it's a face-to-face conversation. I don't necessarily regret the timing because I will stand on the fact that you can't tell a person when they should feel comfortable with something. So I've allowed myself to just feel and not beat myself up," he said.
Carlton's initial concerns about going on 'Love Is Blind' came true
Carlton also expressed his reservations for going on Love Is Blind in the first place.
"Initially, for casting, I felt that it was very important for me to tell casting upfront that I didn't feel like I was a good fit for it. Just because the world is like ignorant, social media trolls are immediately going to say, 'Oh he's gay and just wants to be on TV.' Because that is the perception in the community that I'm a part of, the black community. The perception is that, once you have loved a man that you're just gay," he said.
Carlton continued: "Like, and the perception is also that if you love a man, then you like male genitalia. It's kind of weird and kind of sad. But that was like my main fear because my community, again, as a black man, your own community is going against you and also outsiders of other races don't really see you for you or give you the same privilege or attention. Then you have a double strike. So I knew that I was taking a chance. And I'm beginning to think my assumption was correct."
However, Carlton says he would "definitely" go on Love Is Blind again because he still wants to find love.
Read more: Carlton Morton Wants a 'Love Is Blind' 'Where Both Genders Get to Date [Him]' 
Source: Read Full Article