'Family Karma': Are Bravo Viewers Tuning In?
Bravo's Family Karma was introduced with significant fanfare, color, and optimism as the very first Indian-American docuseries.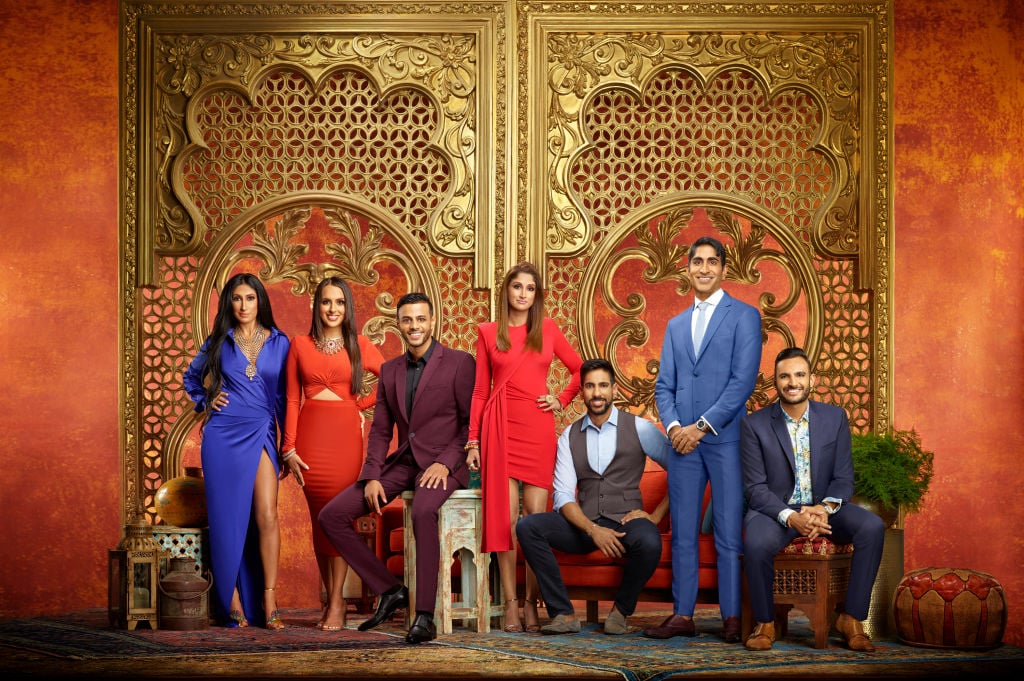 The highly attractive cast brings both drama and humor each week as the series has aired approximately four episodes thus far. Fans and the cast actively tweet every Sunday night, commenting on favorite cast members and storylines. Actor Kal Penn is also a fan, tweeting before episodes and even showing up at a recent Instagram Live chat with a few cast members.
And while the fan base seems to be very invested, how is the show being received ratings-wise? The series had an explosive beginning, with heavy drama surrounding the engagement between Vishal Parvani and Richa Sadana. Plus, the series flicked at a blossoming romance between two friends, and a multi-dimensional, multi-layered plot and storyline that sets the show up for longevity.
The show had a strong start
Family Karma debuted on March 8 and was even trending on Twitter. The series also seemed to have a strong start, positioned after Bravo's home run show The Real Housewives of Atlanta. Bravo Ratings tweeted, "S01E01 – 0.740 million viewers (0.22 18-49 demo)." Viewers were optimistic even noting that the show received higher ratings than Summer House, which is on its fourth season.
The series dipped slightly the following week, however, the country was grappling with the notion that it was entering a pandemic. "S01E02 – 0.625 million viewers (0.17 18-49 demo)," Bravo Ratings tweeted. Cast member Bali Chainani, who was introduced during the second show was feeling optimistic. "Staying grateful!" she responded.
From there, the series continued to dip. "S01E03 – 0.638 million viewers (0.19 18-49 demo)," Bravo Ratings shared after the third episode. Loyal fans expressed disappointment. "Obsessed with this show, these ratings are sad to see :(" one person tweeted. The fourth episode ticked downward again. "S01E04 – 0.611 million viewers (0.19 18-49 demo)," according to Bravo Ratings.
Fans rally around the show
Even though ratings dipped, Family Karma is an entirely new show released during unchartered times. The series is likely battling for airtime from cable news. Plus many shows, whether they are new or established seem to go through dips while storylines develop.
But fans seem worried Family Karma will suffer the same fate as Mexican Dynasties. Despite their loyal fanbase, Mexican Dynasties was not renewed for a second season. "No! I enjoy this show," one person responded to the latest ratings report. "A shame really. Im loving it," another person wrote.
One optimistic fan thinks the show is going to succeed. "Actually the ratings are pretty good!!!!!! It's a great show!" Someone else made this observation. "That looks to be around what it's been getting for the last few eps, it's interesting bc it's audience doesn't seem to be dependent on a Real Housewife lead-in, since it maintained the number even without a new RHOA."
A few fans compared the show's ratings to The Real Housewives of Dallas which seemed to hover in a range that isn't that much higher than Family Karma. RHOD is an established series, which may give Family Karma fans hope. Also, during the Family Karma red carpet, the cast hinted that an upcoming trip to Key West is going to be pretty explosive.
Family Karma airs Sunday night at 9 p.m. / 8 p.m. central on Bravo.
Source: Read Full Article