'Downton Abbey: A New Era' Wedding Has Connection to Phyllis Logan's Past
The new Downton Abbey movie begins with a long-awaited wedding. The trailer for Downton Abbey: A New Era already showed the wedding of Tom Branson (Allen Leech) and Lucy (Tuppence Middleton). The whole cast is in attendance, and the setting was very familiar to Mrs. Hughes actor Phyllis Logan. 
Logan spoke with Showbiz Cheat Sheet on May 15 about Downton Abbey: A New Era. She told us why she was at the Branson wedding house for the first time, decades before the movie sequel. Downton Abbey: A New Era opens May 20 in theaters and we'll have more with the cast and filmmakers here.
The 'Downton Abbey: A New Era' wedding was a familiar location to Phyllis Logan
The wedding gives Downton Abbey: A New Era a chance to reintroduce all the characters on the show. For Logan, the location was a reunion of sorts with her old BBC days.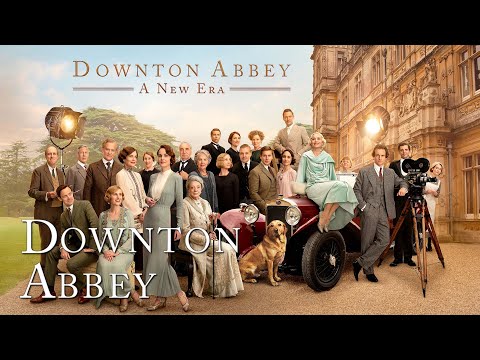 "I tell you, it was really exciting for me mainly because the house in which we filmed that sequence was a house I had filmed at 30 years previous maybe," Logan said. "It was a long-running TV show that I did back in the day with Ian McShane called Lovejoy and he was your eponymous hero. This house that we filmed the wedding in was my house because I was playing Lady Felsham, and I was upstairs for a change."
Phyllis Logan reconnected with the homeowners' family
Lovejoy premiered in 1986. Logan still remembered the children of the owners of Lady Felsham's house, and they've all grown up by the time Downton Abbey: A New Era filmed there. It's no Highclere Castle but it brought back memories all the same.
"We filmed it at that very location and the people who owned it then, lovely couple, had since died but the house had gone to their son Charlie who I remember vividly," Logan said. "He was a young man at the time and now he's middle-aged like the rest of us and [had] grown up children. So it was lovely to revisit that. That was my personal experience. I sat and had tea with them on one of their courtyards and reminisced about the old days. It was really nice."
'Lovejoy" was a very different show from 'Downton Abbey'
Fans of Downton Abbey may want to check out Lovejoy to see a different side of Logan. She remains proud of the show.
"It's fun," Logan said. "He's a bit of a roguish antique dealer and he gets into all sorts of scrapes but it was a typical BBC Sunday night viewing. We started it in '85 actually but then we had a gap and then we started again in '90. And then I left the series in '92 I think. I had done about 50, 60 episodes by this point and then it kept going without me. It was my decision not to do any more for various [reasons], because there were other things that had cropped up. It was a fun time so you must try and look it up."
Source: Read Full Article