'Buffy the Vampire Slayer' Movie: Kristy Swanson Was 'Not Surprised' by Joss Whedon Allegations
The Avengers director Joss Whedon became one of Hollywood's most popular creative forces in the 2010s. But allegations against the director caused many fans to take a second look at Whedon's career. Over the past couple of years, celebrities who previously worked with Whedon have openly slammed him for his on-set behavior. In early 2021, Kristy Swanson, who starred in Whedon's Buffy the Vampire Slayer movie, took to Twitter to give her take on the allegations.
What are the allegations against director Joss Whedon?
Whedon received acclaim for his iconic TV shows like Firefly and Buffy the Vampire Slayer. Throughout the '90s, Whedon worked primarily in television. But by the early 2000s, he had also made a name for himself in the movie business. His 2012 blockbuster, The Avengers, made headlines as one of the all-time great action movies. And it solidified Whedon's status as an iconic writer-director.
Unfortunately, several actors have spoken out against Whedon in recent years. Gal Gadot, who worked with Whedon on the movie Justice League, took Whedon to task by claiming that the director spoke down to her. Meanwhile, her co-star Ray Fisher stated that Whedon was "abusive" to actors on set.
Additionally, Charisma Carpenter, who worked with Whedon on Buffy the Vampire Slayer (the TV show), took to Twitter to claim that Whedon called her "fat" when she was six months pregnant. She called out the director for his history of "being casually cruel."
Carpenter's allegations emboldened other stars who have worked with Whedon over the years to speak out. Enter Kristy Swanson, the star of the Buffy the Vampire Slayer movie.
'Buffy the Vampire Slayer' movie star Kristy Swanson on the Whedon allegations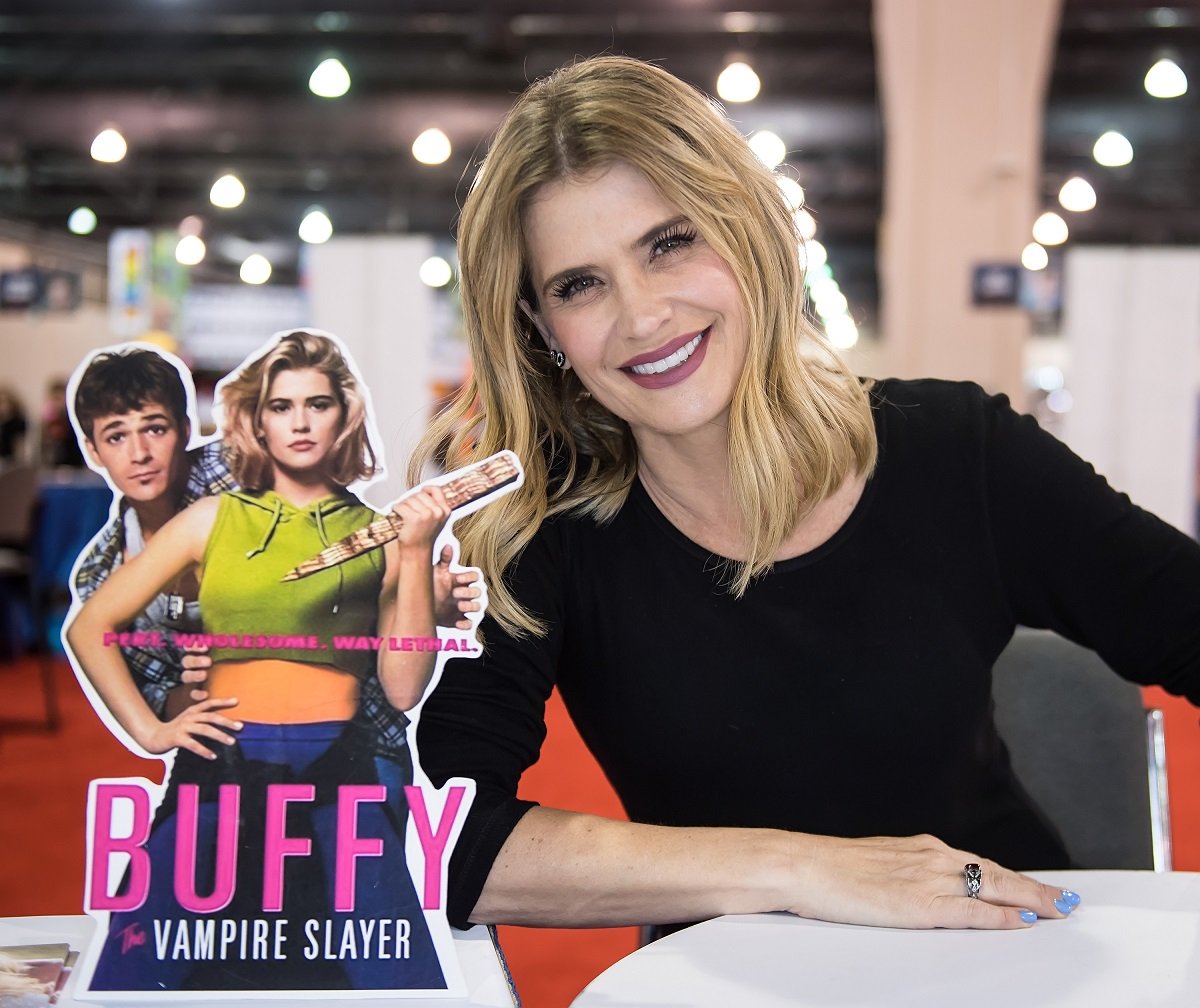 Kristy Swanson played the title role in the 1992 movie Buffy the Vampire Slayer, which Whedon wrote. After Carpenter shared her experience on Twitter, Swanson retweeted her, adding her thoughts. "Terrible, but not surprised," she wrote.
According to Screen Rant, Whedon wasn't happy with the Buffy the Vampire Slayer film in general, walking off the project after numerous rewrites and tonal shifts. He launched the television series Buffy the Vampire Slayer five years later. Swanson didn't reprise her role in the show, with Sarah Michelle Gellar taking over the part of Buffy. In her tweet, Swanson didn't offer further clarification about her experience with Whedon. But it seems the project caused upset feelings on all sides. 
What is Swanson doing these days?
Swanson is no stranger to controversy. She is an outspoken Republican and has had confrontations on social media in the past. Notably, in early 2021, Swanson posted a scathing indictment of "cancel culture" to Twitter, writing, "If Cancel Culture is really going to have Donald J. Trump removed from the John Hughes movie "Home Alone," then in support of MY PRESIDENT, I'd like to have myself officially removed from the John Hughes' films, "Pretty In Pink" and "Ferris Buhler's Day Off."
Writer Jamilah Lemieux took Swanson to task. "They didn't have a problem removing you from Buffy the Vampire Slayer, and you were the star," she replied.
What has Swanson done since Buffy? The actor appeared in movies like Higher Learning, The Phantom, Big Daddy, and Meeting Daddy. In addition to her film work, Swanson has partnered with several advertising campaigns, including the Medifast diet. She is active on social media on behalf of causes that she believes in.
Source: Read Full Article