8 Videos That Can Help Explain the Coronavirus Pandemic To Kids
We're all struggling to make sense of the Coronavirus Disease 19 (COVID-19) global pandemic as the situation evolves. But what about little ones? Many children are reporting anxiety and confusion about self-isolation, the virus itself, and how dangerous it really is.
These YouTube videos will help the kid(s) in your life understand what the coronavirus outbreak is, in addition to offering tips and tutorials about proper hand-washing technique, self-isolation, and quarantine.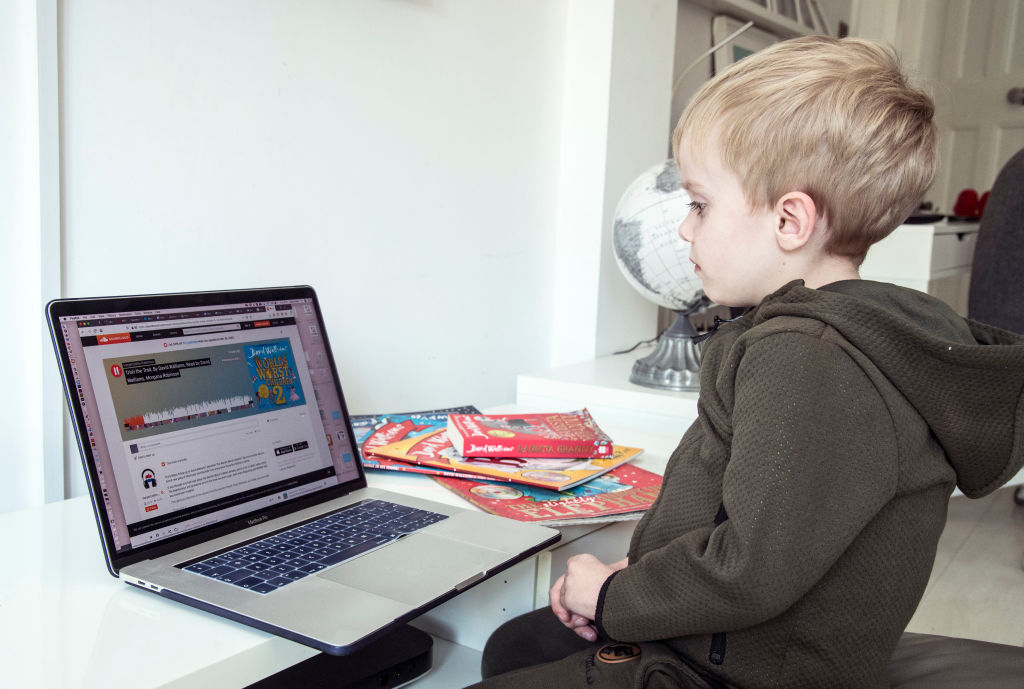 'What Is Coronavirus,' Peekaboo Kidz
This six-minute animated episode of The Dr. Binocs Show, a segment on the educational channel Peekaboo Kidz, takes kids through all the basics of coronavirus: what it is, where it came from, what we know (and don't know) about it so far, if there are any treatments, and what kids can do to curb the spread.
The messaging here is straightforward, clear, and in-depth enough to appeal to older elementary school students.
'ROBert Explains the Coronavirus To Children,' PLAYMOBIL
In this five-minute explainer, the PLAYMOBIL mascot ROBert the robot takes kids through the ins and outs of COVID-19. This short video focuses on the "human" side of COVID-19, rather than the scientific one—i.e., teaching kids about how viruses spread through everyday activities and why self-isolation is so important.
'5 Facts Every Kid Should Know About the Coronavirus,' Science Mom
If you have a STEM-oriented child, this friendly myth-busting video is a good option for teaching them about the coronavirus pandemic. It's focused on sharing hard data, evidence, and facts, without spreading panic or causing anxiety.
'Coronavirus Outbreak: How to Protect Yourself,' Dr. Panda TotoTime
This six-minute coronavirus prevention video is one in a series about the COVID-19 pandemic from this animated educational channel aimed at younger kids. It focuses on allaying children's fears and answering their most common coronavirus questions (about why we need to stay inside, for example).
'Coronavirus Explained For Kids,' Lingokids
If you want to keep your COVID-19 discussion super simple and straight to the point, this calming one-minute video from Lingokids is a good choice. In an anxiety-fighting, animated mini-episode, kids will learn about what they need to do to stop the spread of coronavirus without having to get bogged down in potentially stressful details.
'Coronavirus Outbreak/Coronavirus For Kids/What's the Coronavirus For Kids,' Kids Learning Tube
This short song (which starts at about a minute into the video time) and accompanying cartoon gives little ones a brief lesson about COVID-19. It's best for young kids who need to know only the bare-bones facts, like the basics of hand-washing, healthy habits, and staying at home.
'Coronavirus: Children Ask Questions,' BBC
Not sure what to tell your kids about the coronavirus pandemic? BBC reporters rounded up some of kids' most common questions about COVID-19, from science-based inquiries to worries about loved ones, and answered them in turn with the help of a physician.
You can show this video to an older or extra-curious child, or you can use it for ideas about what to mention in your ongoing conversations about the virus at home.
'What is COVID-19,' Flocabulary
Ideal for middle schoolers, young teens, or mature elementary school kids, Flocabulary's "What is COVID-19?" song offers an evidence-based, Schoolhouse Rock-style song about the coronavirus outbreak.
The song goes over all of the current public health directives and tips from the Centers of Disease Control and Prevention (CDC) on COVID-19, in addition to touching on the importance of mental health and seeking advice from qualified medical professionals.
Source: Read Full Article