'RHOA': Why Nene Leakes Thinks There's a Conspiracy to Get Her Fired
Nene Leakes is getting ready to go to war with her co-stars from The Real Housewives of Atlanta. The "tastiest peach" had a rough start to season 12 because she was at odds with most of the cast. As the season has progressed, fans have seen how she has repaired some of her friendships. However, Leakes thinks there's a bigger conspiracy against her with their ultimate goal of getting her fired.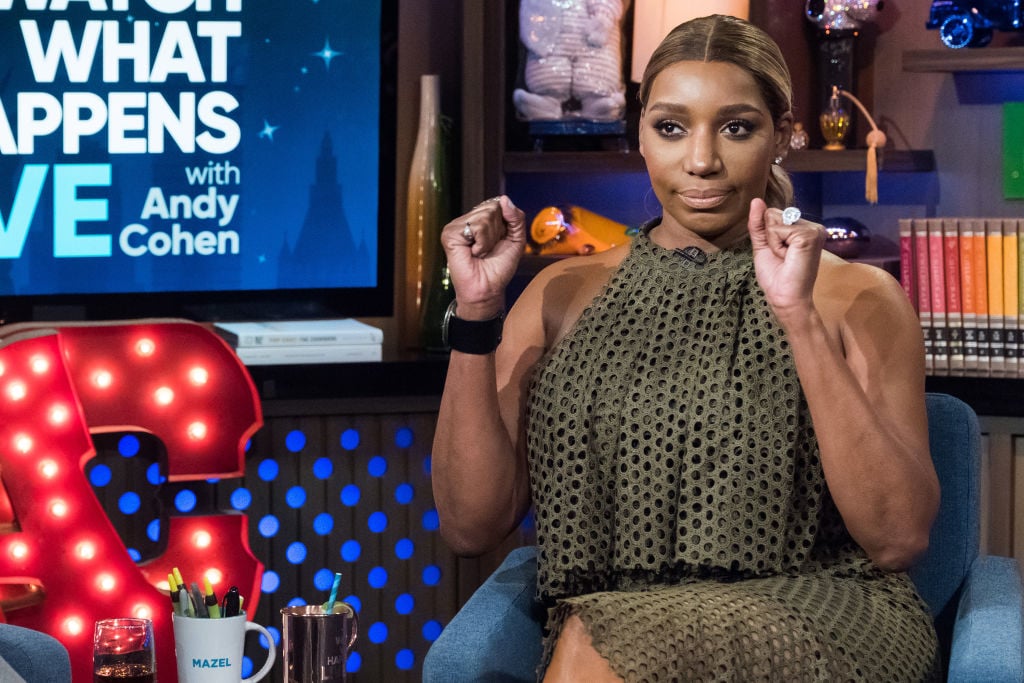 Nene Leakes and Kenya Moore
Leakes has been feuding with Kenya Moore for the major part of season 12. During their trip to Greece, the former beauty queen finally revealed that she's been upset at Leakes for calling her baby a buffalo. The latter later explained that she didn't mean to call her unborn child a buffalo, she was only referring to Moore's size during her pregnancy.
Moore called out Leakes in an interview recently for seemingly calling herself the queen of RHOA despite the lesser presence she had during the initial episodes of the season.
"She tries so hard to tell people she's the HBIC," Moore said in an interview with Entertainment Tonight. "She's the this, she's the that. She's the originator. 'Oh, the real premiere just starts…' And in fact, her presence now is not impactful at all. She's missed out on at least four to five episodes this season, so that clearly means the network is sending you a message. You're not as important as you think you are."
Leakes retaliated in another interview saying that Moore was just wishful she was not on the reality show anymore.
"I think that she would love for me to be gone, so she could be, in her mind, the head of the show, or the queen of the show, or the one that everyone is talking about," Leakes told Entertainment Tonight. "With me there, it's very difficult for her to have that kind of thing. So, I also think that, if I leave the show and Kenya stays on the show, she will be the demise of the show."
Nene Leakes promises a fiery reunion
As season 12 progressed on the show, Leakes has noticed who has been shady behind her back by way of the confessionals the ladies film later on. The interviews between the scenes serve to give insight into their inner thoughts at the time.
"These girls … they're gonna get it, let me tell you. This isn't a threat, it's a promise," Leakes told People about the reunion. "I'm going to be beat from head to toe while I do it, sitting there with a full face, wig, dress, high heels this tall, looking fabulous, and tearing the house down. I'm going to get these girls and do it very good and walk right on out and sleep just fine. Is my money in my account? Thank you. The queen is here, you can never wear the crown. They're all wearing tiaras."
However, due to the coronavirus pandemic, the reunion was postponed. Leakes feels that this will soften the explosiveness of what the special was supposed to be.
"I worry that the same energy won't be there, you know what I'm saying? Only because time heals, and people get over stuff," she told Entertainment Tonight recently. "So, that's one of my fears."
A conspiracy to get Nene Leakes fired?
Over the course of season 12, Leakes has been monitoring her co-stars' social media and interviews. She claims to see alliances being formed in an effort to attack her and have her get axed from RHOA.
"They all try to join together to form some sort of alliance to push me out," she told ET. "Now, how do you push me out the show that I am the foundation of? That doesn't even make sense to me. You can't push me out of my own show. Like, when I get ready to leave this show, it's gonna be on my own will."
"They weren't even here when this show started," she adds. "They weren't even here when we were pitching the show. But how dare you try to join forces and say, let's not film with her. Girl, you wouldn't even be on this show if it wasn't for 'her.'"
Leakes also assured everyone that if she were to leave the Housewives, some of the ladies "would turn on each other like it's nothing."
The Real Housewives of Atlanta airs Sunday nights at 8 p.m. ET on Bravo.
Source: Read Full Article