Pennsylvania 6th graders 'given $1M' to 'invest' in stocks
video
Market expert breaks down best stocks to trade up amid volatility
Simpler Trading director of options Danielle Shay says she's looking ahead to short stock squeezes.
Dozens of sixth graders in Glenshaw, Pennsylvania, near Pittsburgh, are learning about the stock market by investing $1 million in fake money over a six-week period in a special program designed to spur interest in math.
Educators Julie McDermott and Chrissy Gurekovich lead the project that's part of the accelerated math program at Shaler Area Elementary School.
Only 60 sixth-graders out of more than 300 are accepted into the competitive program that has been running for more than a decade, said Heather Oros, activity director and a teacher for the gifted. The overall goal is an increase in financial literacy, educators told FOX Business.
HOW SHOULD INVESTORS RESPOND TO LOW SENTIMENT?
"The students take this project 'very seriously,'" McDermott said. "It's all pretend money. We have to remind them of that."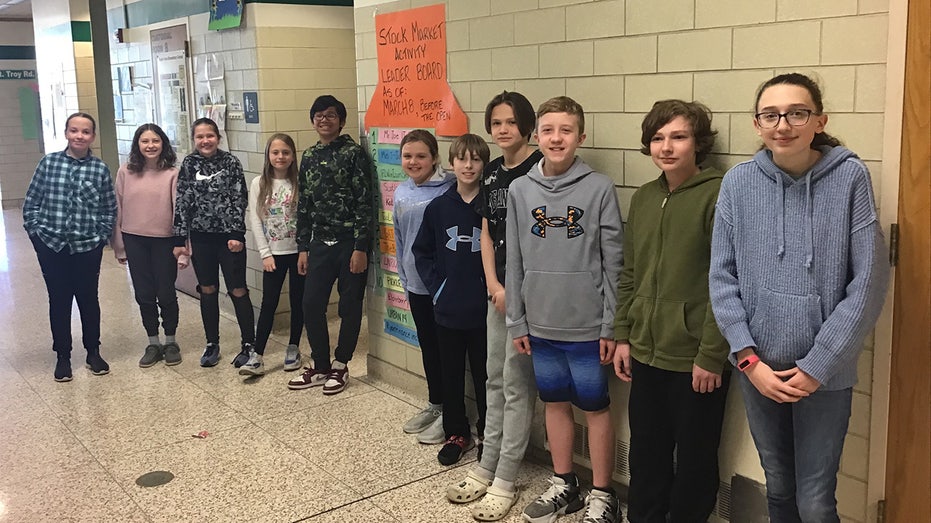 A group of 6th graders from Shaler Area Elementary School are learning about stocks by taking part in their own stock market. (Shaler Area Elementary School / Fox News)

Even just losing a few dollars, there are tears," Gurekovich added.

JPMORGAN IS A NAME INVESTORS CAN PUT IN THEIR PORTFOLIO FOR THE LONG TERM: VICTORIA FERNANDEZ

Unlike actual investors, the students have some limits. They are not allowed to short stocks, buy on margin or buy shares trading for less than $1. Shorting is a practice of investing using borrowed stocks. You make money if the price keeps falling but lose money if the stock rises. Buying on margin means using borrowed money to buy shares.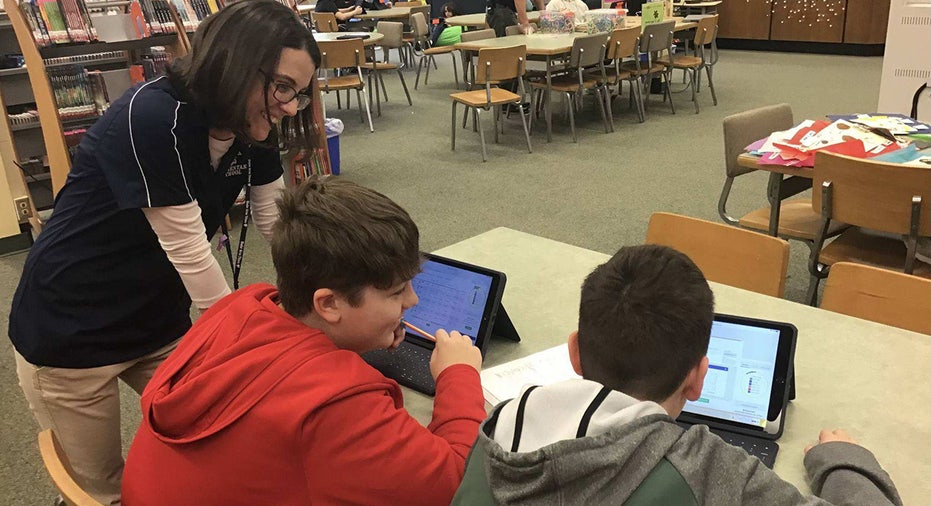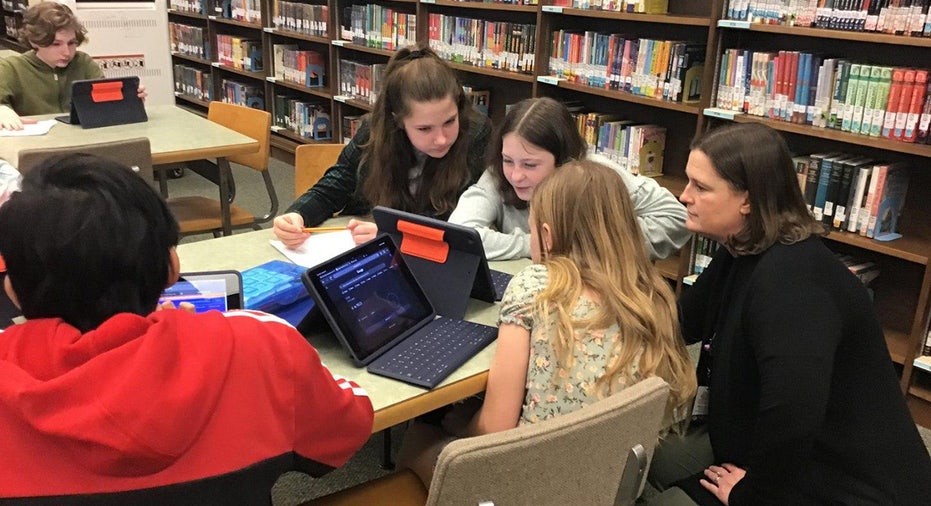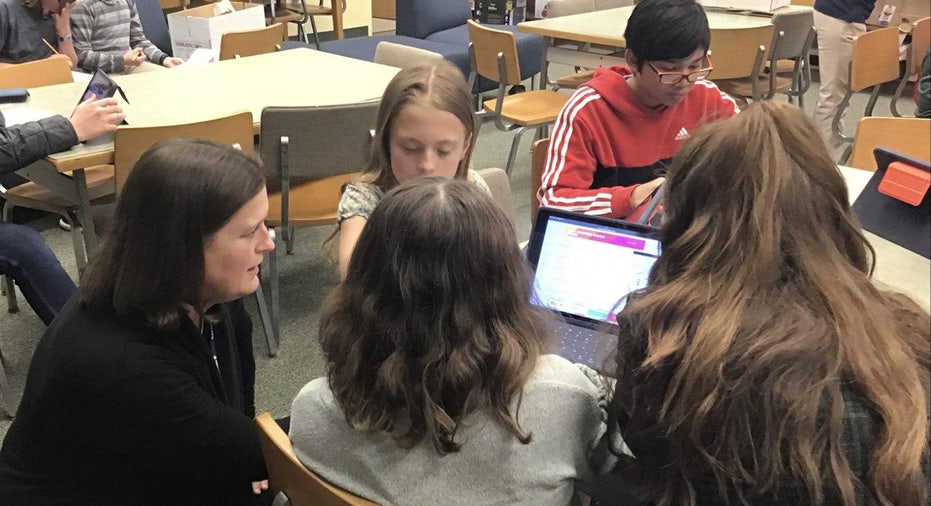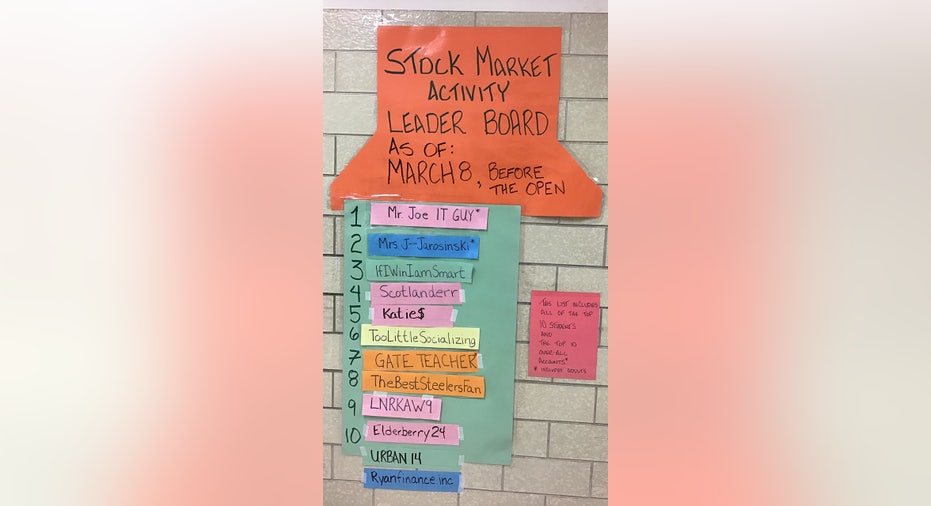 Image 1 of 4

  | Fox News

Students prepare for the program by learning about financial literacy by taking digital courses through EVERFI.

CHARLES PAYNE: AMERICA IS WAVING THE WHITE FLAG IN EDUCATION

After completing their coursework, STEM coordinator and teacher of the gifted Michael Penn helps them choose what stocks to follow. Later, they'll partner with a fellow student to decide what stocks to trade or keep.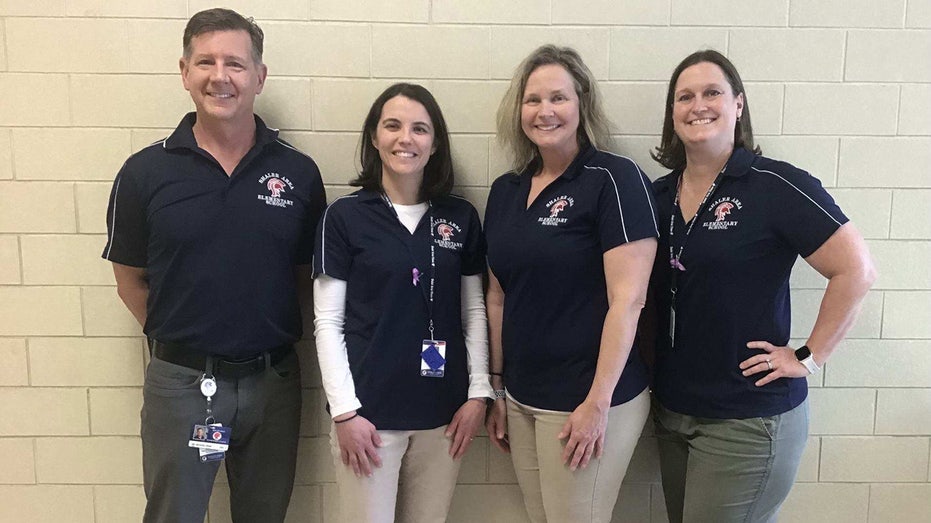 Pictured left to right, Michael Penn, Julie McDermott, Heather Oros and Chrissy Gurekovich are the teachers working alongside the accelerated math students.  (Shaler Area Elementary School / Fox News)

The last step is a final analysis and presentation before their teachers, with the students creating graphs to see how things have changed over time.

The students will walk away with a newfound "understanding [of] what is actually happening out in the real world [and] how math relates to that," Gurekovich said. "How some event in Ukraine or some problem in Mexico affects something that they are invested in or someplace their mom or dad works."

MARKET HAS 'A LOT OF GREEN SHOOTS TO LOOK AT': ALAN KNUCKMAN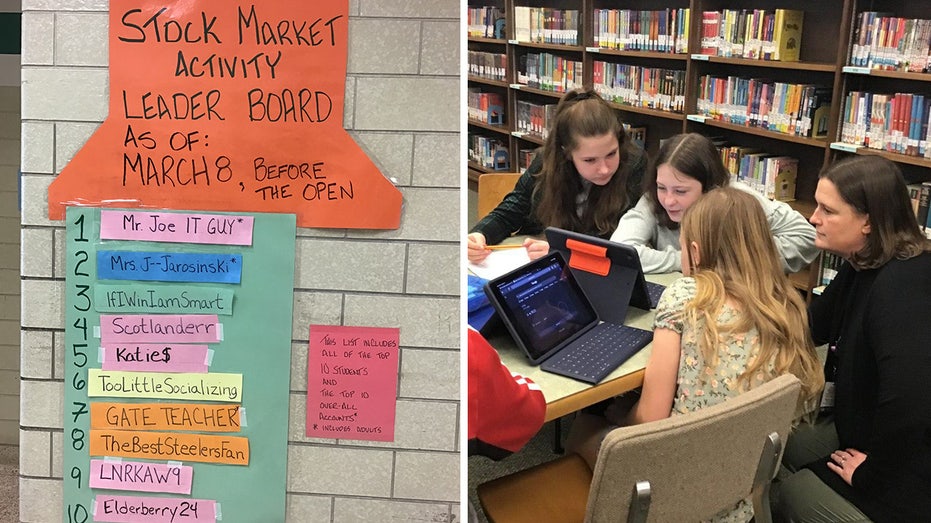 CLICK HERE TO READ MORE ON FOX BUSINESS

Some students have even taken their interest beyond the classroom.

"We have kids who are watching the stock market ticker across the bottom of the screen when they get home from school to take a look and see how their stocks are doing," Gurekovich said.

And the interest for some doesn't stop once the program is over. Several students have taken part in high school stock market competitions, said Heather Oros, activity director and a teacher for the gifted.

"[It is a] fun way to trick them into applying some math skills," Penn said.

GET FOX BUSINESS ON THE GO BY CLICKING HERE

Source: Read Full Article