Online holiday spending reaches record $211B, Adobe says
video
Holiday shopping to make a 'good season' for retailers: MasterCard senior advisor
MasterCard senior advisor Steve Sadove argues low inventory and high consumer demand makes it a seller's market for retail stores.
Shoppers set new e-commerce record this holiday season, spending more than $211 billion, according to the latest figures from Adobe Analytics. 
Online spending throughout the holiday shopping season, which spans from Nov. 1 to Dec. 31, grew 3.5% year over year, according to the data. 
Cyber Week, which is the five-day span between Thanksgiving and Cyber Monday, was considered a key contributor, generating $35.3 billion in online spending alone. This equated to a 4% increase on an annual basis, according to Adobe. 
HOLIDAY SPENDING INCREASED IN 2022 AMID HIGH INFLATION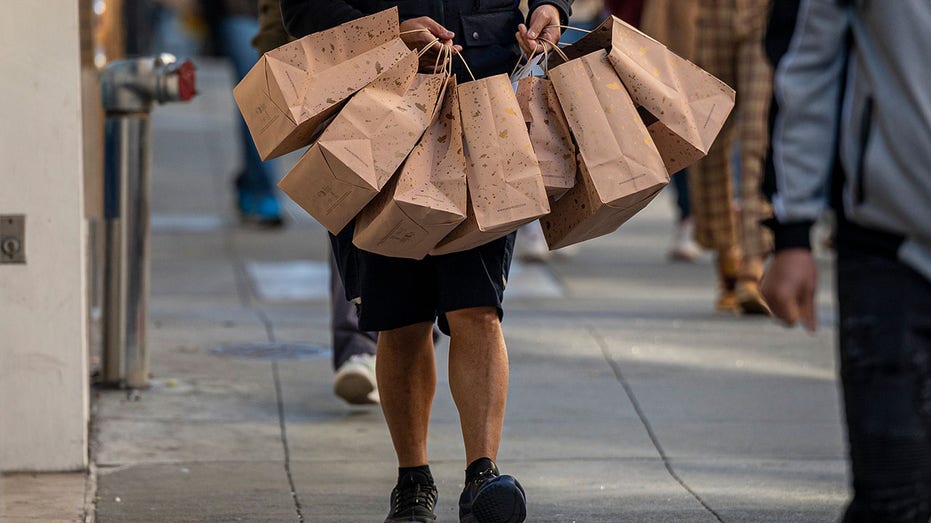 A pedestrian carries Nespresso shopping bags in San Francisco, California, US, on Wednesday, Dec. 21, 2022.  (David Paul Morris/Bloomberg via Getty Images / Getty Images)

Despite high inflation and growing concerns over the economy, holiday discounts "were strong enough to sustain discretionary spending through the entire season," Adobe Digital Insights lead analyst Vivek Pandya said in a statement.  

RETAIL SALES JUMP 7.6% DURING CRITICAL HOLIDAY SHOPPING SEASON

The major discounts "drew in consumers and drove volume, helping retailers who were challenged with oversupply issues, particularly in categories such as apparel, electronics, and toys," Pandya added.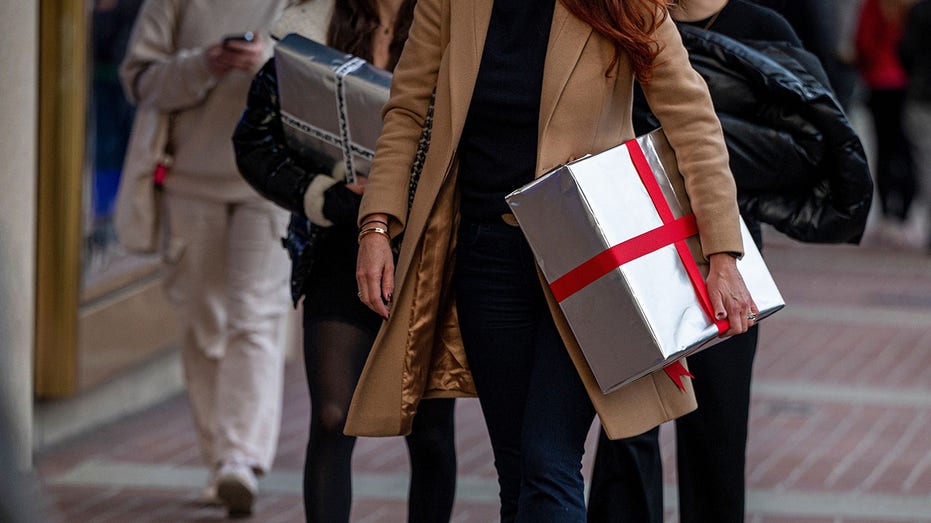 Shoppers in San Francisco, California, on Dec. 21, 2022.  (David Paul Morris/Bloomberg via Getty Images / Getty Images)

The most favored items this season were toys, which saw discounts of up to 34% off. That's compared with 19% in 2021, according to Adobe data. 

There was also significant demand for video games as well as apparel and accessories, which saw discounts as high as 25% and 19%, respectively. 

In 2021, discounts for both categories only reached as high as 8% and 13%, respectively, Adobe said.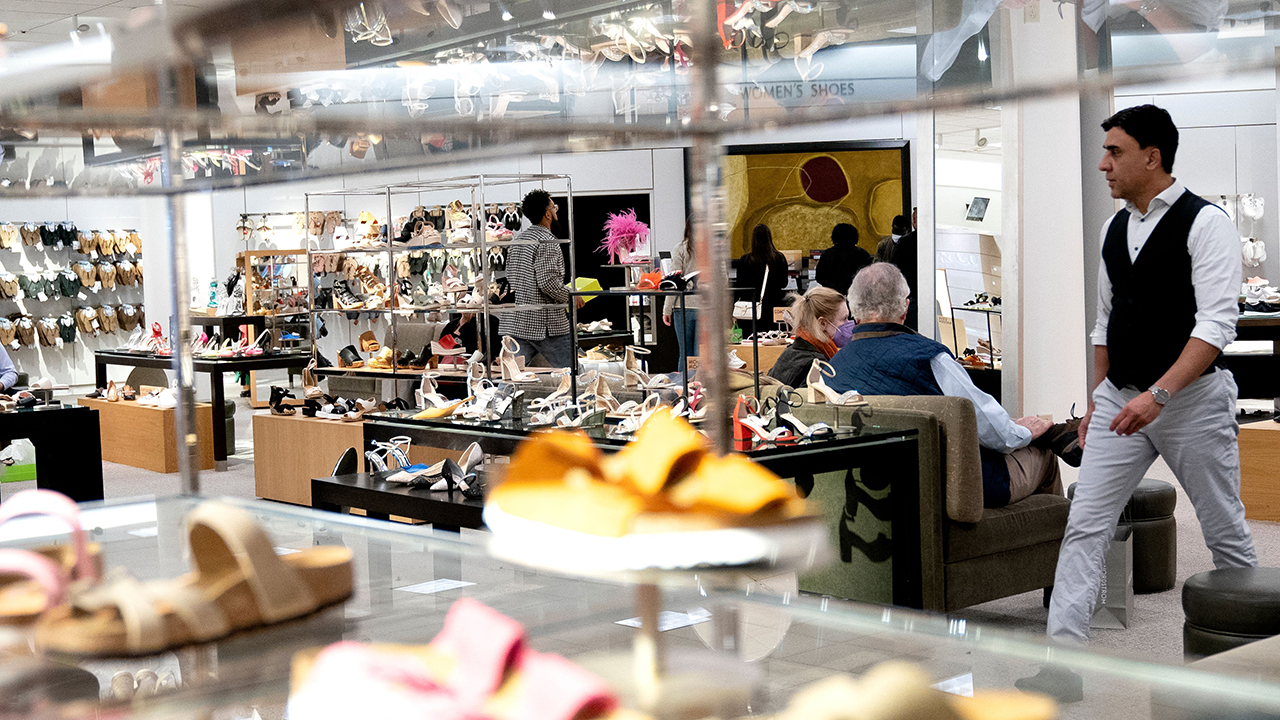 video
Reemergence of physical retail 'exceptionally strong' since pandemic: Tom McGee
International Council of Shopping Centers CEO Tom McGee discusses the holiday shopping season and explains how a TikTok ban could negatively impact some retailers on 'The Claman Countdown.'

Adobe further noted that strong consumer spending online has been driven by net new demand, and not just because of higher prices due to inflation. 

GET FOX BUSINESS ON THE GO BY CLICKING HERE

Online prices have been falling annually since September, according to the Adobe Digital Price Index (DPI), which tracks prices across 18 categories. 

If inflation was factored in, the data would still show "growth in underlying consumer demand," according to Adobe. 

Source: Read Full Article