Nipsey Hussle's Family in a Legal Battle Over Child Custody
The mother of Nipsey Hussle's oldest child is not happy with his family. According to new legal documents obtained by several media outlets, the family is being sued over a custody arrangement she initially agreed to that she now deems unfair. The mother alleges Hussle's family favors Lauren London, Hussle's longtime partner, over her- and it impacts her ability to have a good and consistent relationship with her daughter.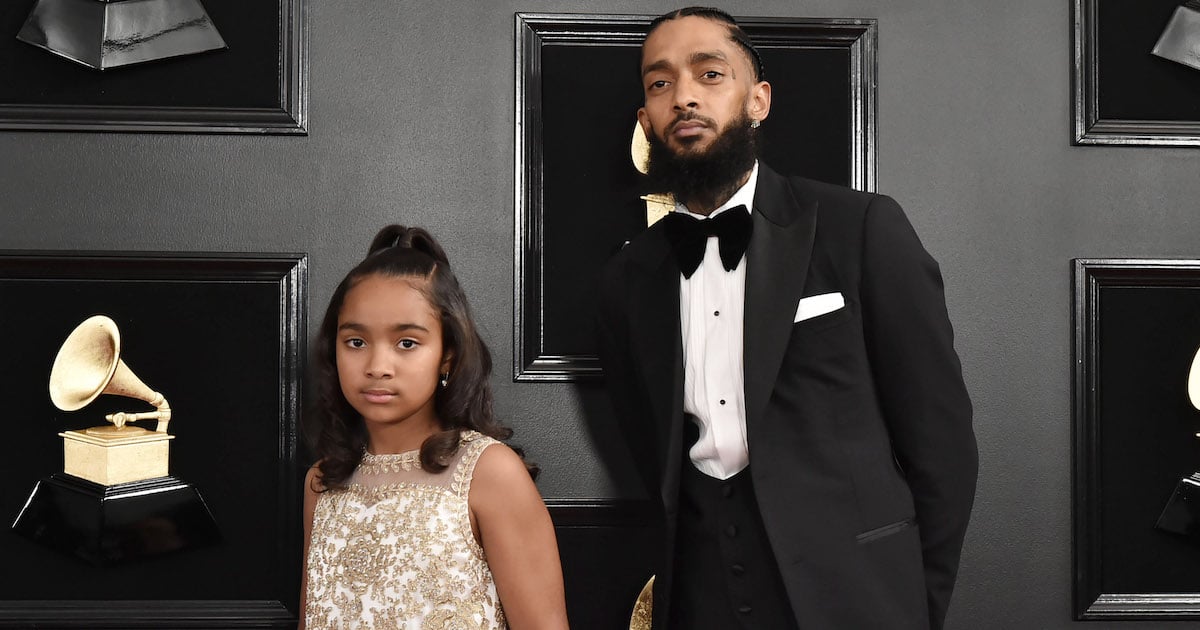 Mother of Nipsey Hussle's child accuses his family of interfering with her relationship with her daughter
Tanisha Foster is the mother of Nipsey Hussle's daughter, Emani, who is now 13-years-old. Since Hussle's death, Emani has been under the guardianship of Hussle's brother, sister, mother, and reportedly London. According to legal documents, prior to Hussle's death, the late rapper and Foster shared custody, though she primarily lived with Hussle. Almost immediately after his death, Hussle's family sued for full guardianship.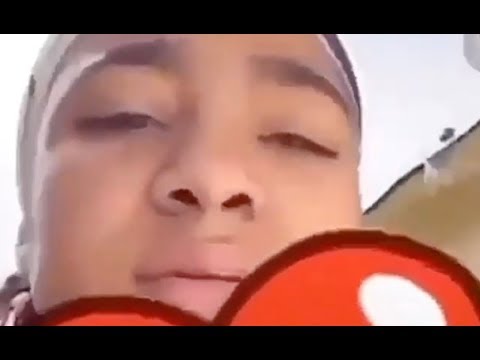 But according to Foster, she wants the arrangement changed. In the filing, per The Blast, Foster claims she was in a "loving relationship" with Hussle at the time of his unexpected death, and that he provided financial support for both she and Emani including housing, food, and other "living expenses." She claims she agreed to the current custody arrangement due to wanting Emani to keep her relationships in place with Hussle's family, as well as for Emani to keep the lifestyle she grew accustomed to. 
But she now states the family favors London over her and are blocking her ability to maintain contact with Emani. She says Hussle's family is "using their financial position and influence to disregard their priorities by controlling the desires of Emani and Tanisha by withholding financial assistance and reducing visitation," and also accuses them of blocking her phone calls.
Foster also requests a "neutral experience financial planner" to be in charge of Emani's inheritance from her father. Emani reportedly has a $1 million inheritance that's managed by the executors of Hussle's estate, which includes Hussle's brother.
Nipsey Hussle's brother and sister currently have co-guardianship of Emani
As Foster noted in her lawsuit, Hussle's brother Sam is a guardian of Emani. Hussle's younger sister Samantha also is a guardian of the young teenager. Foster initially sought to block the move, per the New York Daily News.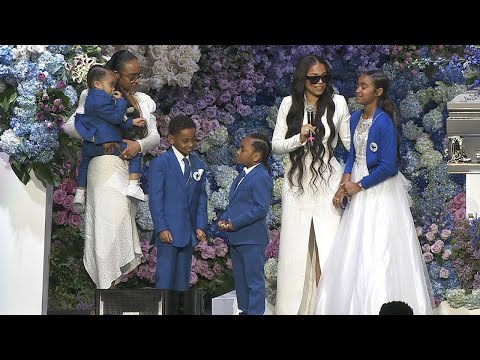 "Samantha Smith, Samiel Asghedom and Angelique Smith are appointed as guardians of the person of Emani Asghedom," the order stated. "Sufficient evidence has been provided to grant the matter…based upon the reading of the moving papers and consideration of all presented evidence."
According to Foster, Hussle was paying for her apartment before his death. She alleges the locks were changed without warning shortly after his murder, and as a result, her life immediately was thrown into disarray amid her intense grief.
Lauren London previously spoke on the impact Nipsey Hussle's death has had on her and her children
London initially wanted to quit acting after Hussle's death. She took a brief hiatus before joining Michael B. Jordan in the drama film Without Remorse. London now only takes projects that she says she can truly relate to.
But it hasn't been easy. She says Hussle's death altered her life significantly. "When you have this plan for your life, as you should, if or when that gets derailed, and you have plan B now to go off that you didn't plan on, it is the ultimate test of surrender," the ATL star said in an interview on the On Purpose podcast. "Because at the end of the day as much control as we think we have, we do not."
Since Hussle's death, she's worked closely with his estate to continue putting out projects that were in place before the tragedy. She also has her own fashion collaboration with PUMA inspired by her and Hussle's love story and her love of LA.
Source: Read Full Article