Lauren Daigle Postpones Nashville Concert to Host Vigil for Shooting Victims
Other local celebrities including Justin Timberlake, Jessie James Decker and Brittany Aldean also took to social media to pay tribute to the victims.
Christian singer Lauren Daigle was supposed to host a concert in Nashville on Monday night celebrating the release of her new album — but instead called off the gig to host a vigil for the community following the deadly shooting at The Covenant School.
Six people — three children, all aged 9, and three adults — were killed at the Nashville elementary school earlier in the day.
"Today's shooting is truly heartbreaking for our Nashville community and all of those impacted," said the singer. "I'm going to postpone my performance tonight, and in its place, host a community-wide Prayer Vigil."
"To those in the local Nashville area, if you need a safe place to come pray, mourn, and be with your community, please join us," she continued. "The doors are open for all."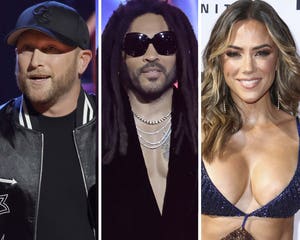 Celebs Pay Tribute to Nashville Shooting Victims at 2023 iHeartRadio Music Awards
More celebrities who live locally also took to social media to share their tributes to those lost and reaction to yet another school shooting in America.
Jana Kramer, a country singer and actress who lives in Nashville, shared that her "heart is absolutely breaking for the children and the families right now," — before adding, "Why. Why. Why. I just will never understand."
Kramer also attended the 2023 iHeartRadio Music Awards, where she and other celebrities took the time to pay tribute to those who lost their lives. The "One Tree Hill" alum, whose children attend school only 15 minutes away from the shooting, shared her frustration on the red carpet.
"My brain's not even computing words right now because everyone's like, 'How are you?' 'What are you wearing?' And I'm like, 'I don't really care what I'm wearing. I care about my kids and I want to go home if I'm being totally honest,'" Kramer confessed.
While opening the ceremony, host Lenny Kravitz also honored the families and the victims.
"I want to take a moment to send some of that healing love to the families and the innocent people that lost their lives at the Covenant school today and to the entire Nashville community," the "American Woman" singer reflected. "Our hearts are heavy and we are with you. Nashville, we love you, and America, we must do better."
Country singer Cole Swindell, who also lives in Nashville, shared words of support for his community while accepting his award for Country Song of the Year for his track, "She Had Me at Heads Carolina."
"Before I say anything else, I just wanna send my prayers and lots of love back to our community in Nashville, Tennessee, that's hurting beyond belief right now," he said. "So I just wanted to say that."
Justin Timberlake, who is from Memphis, took to his Instagram Story to share the names of all those who were killed in the shooting.
Waiting for your permission to load the Instagram Media.
Instagram Media Unavailable
Brittany Aldean, who lives in Nashville with husband Jason Aldean, shared a post on Tuesday from inside an airplane as she flew over the city. "All I can do is stare out of this airplane window at our devastated city below. My mind is consumed with the pain and heartache impacting this entire city," she wrote. "The victims. The children. The teachers. The families. The school staff. The responding officers. There are no words."
"Now is not the time for a political debate (on my page) Lives have been lost," she added. "Hearts are forever broken. Families are devastated. Let's lift up these angels in prayer. Ask God to give these families the strength to make it through the unimaginable days ahead. 🙏🏼💔"
Jessie James Decker, who also lives in Nashville, was in tears as she went to Instagram as well.
"A lot of you are messaging, and it's not my kids' school, but it's only two miles up the road. It's in our town, it's in our community, and it's just awful," she said. "I'm just heartbroken for these families. Please pray so hard for these families and this community. This just should not be happening. I went and picked the kids up immediately, and they're home safe. What is happening in the world?"
Waiting for your permission to load the Instagram Media.
Instagram Media Unavailable
Former Olympian Shawn Johnson also lives in the area — and revealed her kids' school went under lockdown after hearing about the shooting nearby. Noting her two children were okay, she added, "I feel lucky and blessed but still so incredibly sad. No parent or family should ever have to deal with this."
"I've seen childrens ambulances, countless police cars, buses of children being transported to safety, parents flying down the street laying on their horns, people sprinting in and out of churches and schools looking for their kids," she added. "Today has changed me."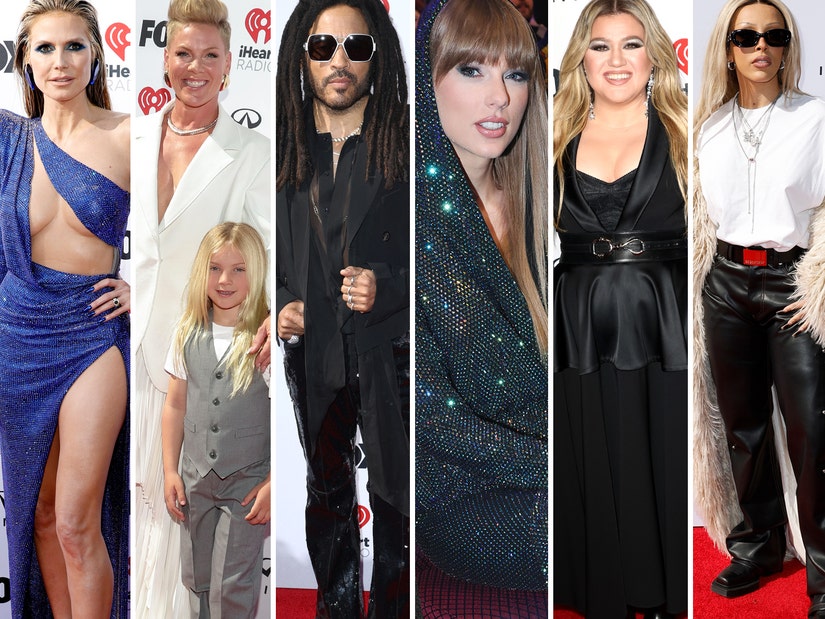 Source: Read Full Article