Big Brother's Swaggy C & Bayleigh Prep for The Challenge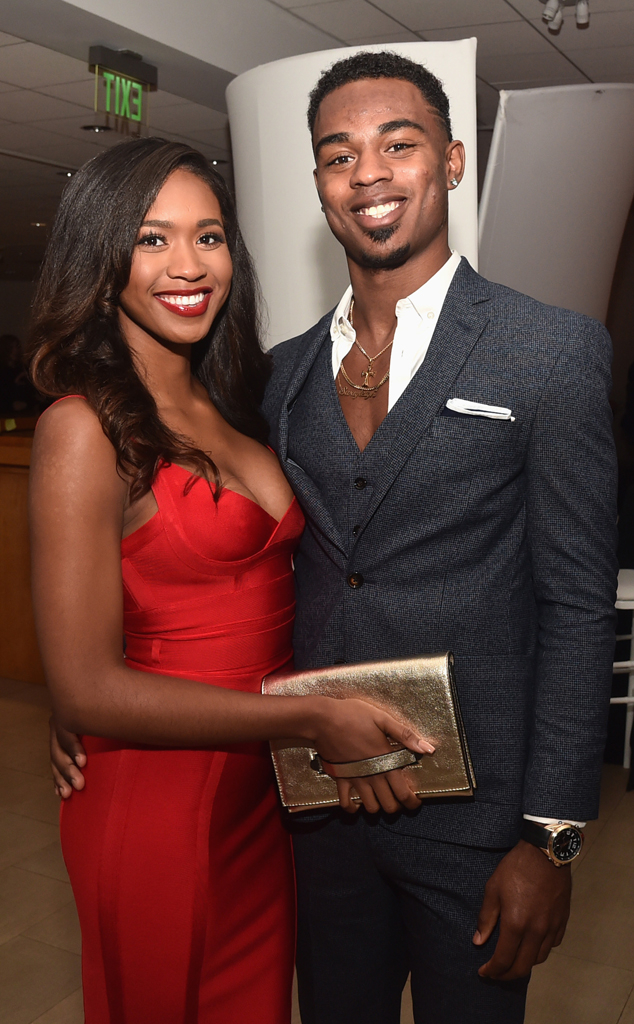 Getty Images
First comes Big Brother, then comes marriage, then comes The Challenge: Total Madness.
Tonight's the night where MTV's hit reality show kicks off a brand-new season. And while viewers will see plenty of veterans like Johnny "Bananas" Devenanzio, Chris "CT" Tamburello and Aneese Ferreira, there will also be plenty of rookies. Two of those fresh faces rolling up their sleeves are Big Brother alums Chris "Swaggy C" Williams and Bayleigh Dayton.
"The Challenge was 100% harder but Big Brother has a more cool, gentle friendly kind of competition so no matter what size, strength, body size—you could compete and win," Swaggy C shared with E! News exclusively. "But with The Challenge, you really gotta be a certain stature and of a certain type of build and mental toughness to win the challenges. They're not a game, they're serious."
For those who think Big Brother contestants including Kaycee Clark and Faysal "Fessy" Shafaat will come together for an epic alliance, don't hold your breath. In the shocking trailer, altercations are everywhere and involve some unexpected players.
"You have to wait to see, but the main thing is that we didn't always get along on Big Brother so I am not too sure why they think we would get along on The Challenge," Swaggy C teased.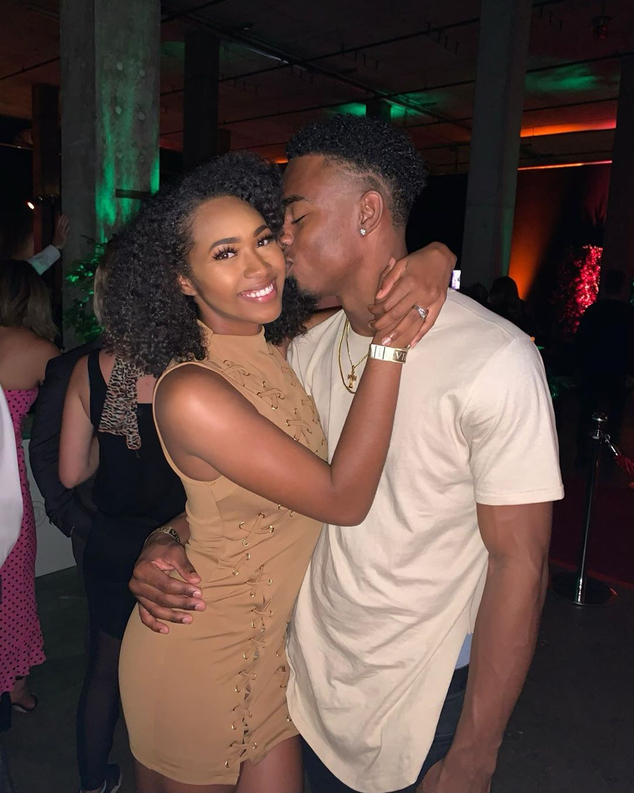 Instagram
Ultimately, the reality star and Bayleigh have each other's backs and had no apprehension joining the show as a united couple.
"I think we compliment each other. The only thing for me I would say was hard was…people make assumptions about you emotionally when you have your partner there. Making assumptions emotionally about anyone is never really a great thing," Bayleigh explained.
Outside of the show, the couple is stronger than ever. After meeting inside the Big Brother house, Swaggy C proposed to Bayleigh on finale night. They were married five months later.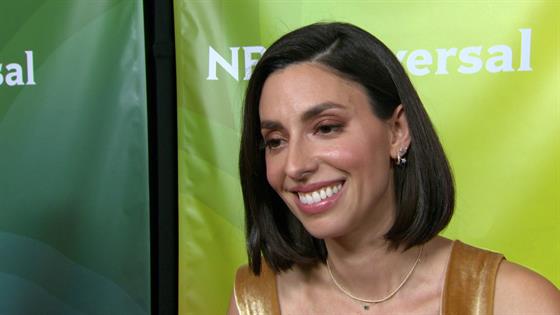 Their official cruise wedding ceremony was scheduled to set sail this summer, but was put on hold because of the Coronavirus.
"I trust God's timing so I would rather wait," Bayleigh shared. "Chris' mom had breast cancer and my mom has lupus so I would rather completely cancel or postpone then them get sick from Corona. So for me, it's not that important. I'd rather have my family safe but we will figure everything out. We're happy together."
So how are other Big Brother couples doing today? Take a look at our gallery below. And don't forget to watch Swaggy C and Bayleigh tonight at 8 p.m. only on MTV.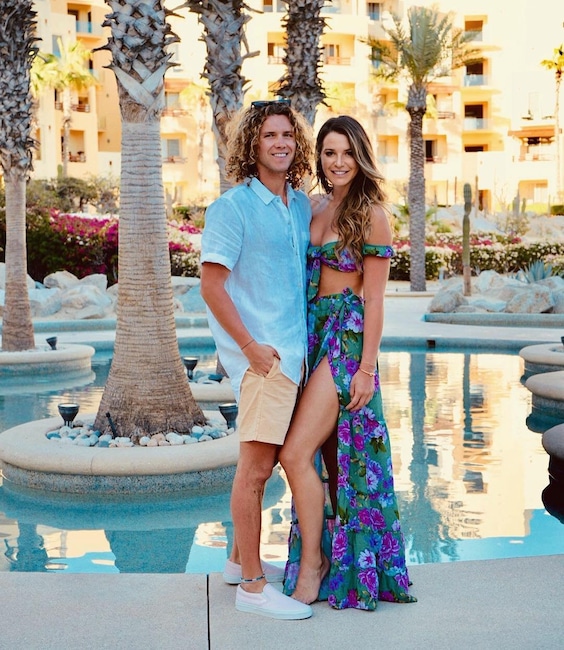 Instagram
Tyler Crispen & Angela Rummans
Season: 20
Status Today: They were one of the longest running alliances of the season and tried their best to keep fans guessing on their relationship status. On finale night, however, the pair were ready to go the distance. "I hope there's a lot of time with Angela and I. That's all I'll say," Tyler told Julie Chen. Angela added, "I don't know what the future holds but I'm really excited and I'm hopeful about the future." The couple remain stronger than ever as they vlog together and expand their jewelry business called Naut & Chain.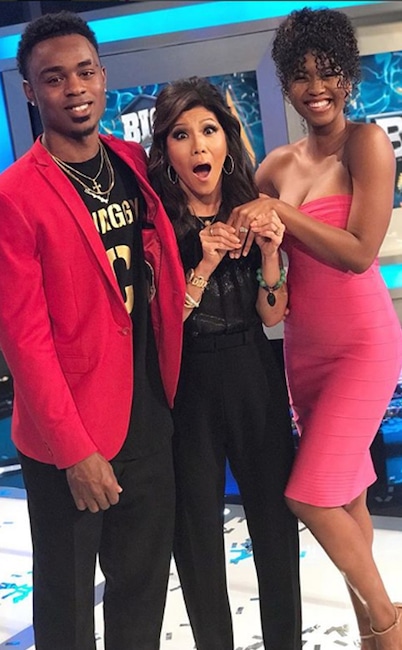 CBS/Twitter
Swaggy C & Bayleigh Amethyst
Season: 20
Status Today: While they only spent 23 days together, the chemistry and romance between this pair in the initial weeks of competition was undeniable. In fact, Swaggy C got down on one knee and proposed to Bayleigh during finale night. "As soon as he went down on his knee, I was like, 'Yes, yes, yes!'" the bride-to-be gushed to Ross Mathews and Marissa Winokur. While the couple got married, they have yet to hold an official wedding celebration. Ultimately, their bond is unbreakable. "Babe, without any doubts I know that you will ride for me, just like I will ride for you, because you have been!" Bayleigh previously wrote on Instagram. "Relationships mean nothing until they stand the tests and trials that try to break them down. & Now that we've been through just about every hard thing, I know our love was built to last! Now let's move forward on to bigger, better and brighter things."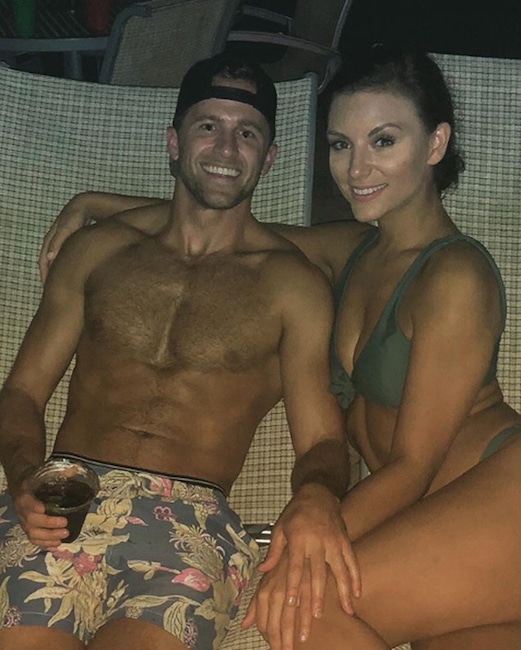 Instagram
Winston Hines & Rachel Swindler
Season: 20
Status Today: Despite some cute pictures on Instagram and hope from fans, these two are just friends. "I think the absolute world of Rachel, but I do think she's holding out for her true love of the house. Not sure if JC knows or not…" Winston joked with E! News back in the fall of 2018. Rachel added, "As of right now, we're not anything official but you never know what could happen in the future. I think Winston is an amazing catch and easy on the eyes. He's got a heart of gold and any lady would be lucky to have him. He's in a bromance with Brett. It's hard to break that bond." LOL!
Article continues below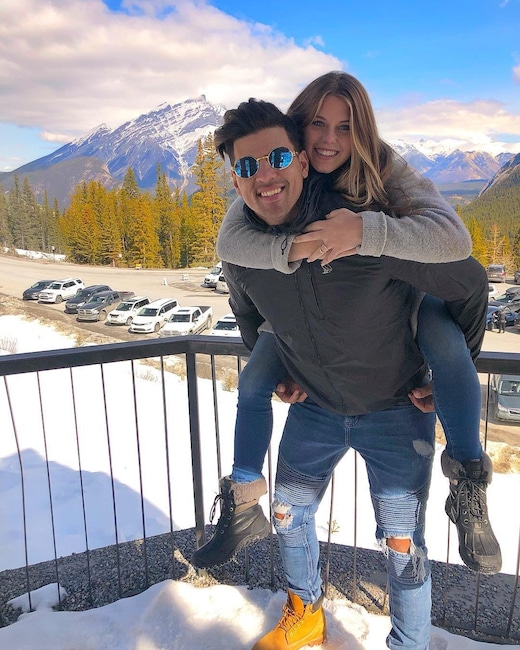 Instagram
Faysal Shafaat & Haleigh Broucher
Season: 20
Status Today: They're together! During the season finale, Faysal confirmed their relationship is "the real deal." Haleigh added, "It is indeed." After dating long-distance for more than a year, the couple hopes to move to the same city together. "We're definitely looking for locations where we can thrive and use our platform to our advantage," Fessy told E! News in June 2019. Haleigh added, "We're looking at places so moving together would be optimal for us as a couple going forward." You can also see Faysal on the upcoming season of MTV's The Challenge.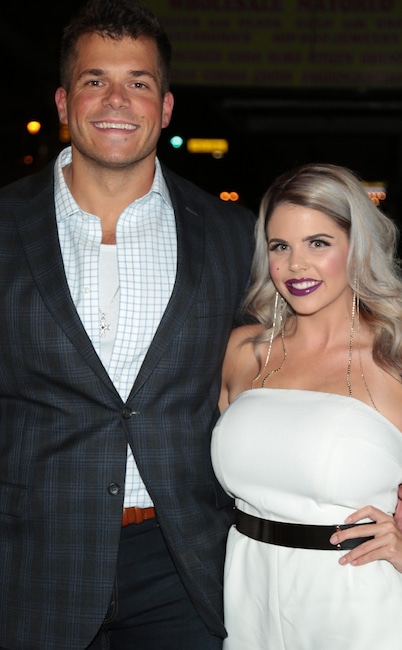 GP/Star Max/GC Images
Mark Jansen & Elena Davies
Season: 19
Status Today: What once seemed like a true success story has come to an end. Mark revealed on his podcast Find Your Fortitude on March 5, 2019 that he and Elena split up. While Mark remains focused on his fitness business, Elena is hard at work on her MiscELENAeous Podcast. The pair, however, reunited on the MTV series Ex on the Beach.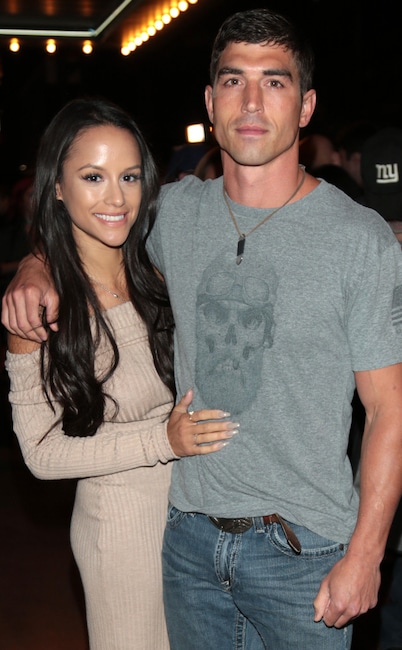 GP/Star Max/GC Images
Jessica Graf & Cody Nickson
Season: 19
Status Today: The married couple now call themselves proud parents! The Big Brother and Amazing Race power couple welcomed a baby girl on St. Patrick's Day 2019. Fans can stay in touch with the couple thanks to Jessica's PodcastOne podcast called Now What. New episodes premiere every week.
Article continues below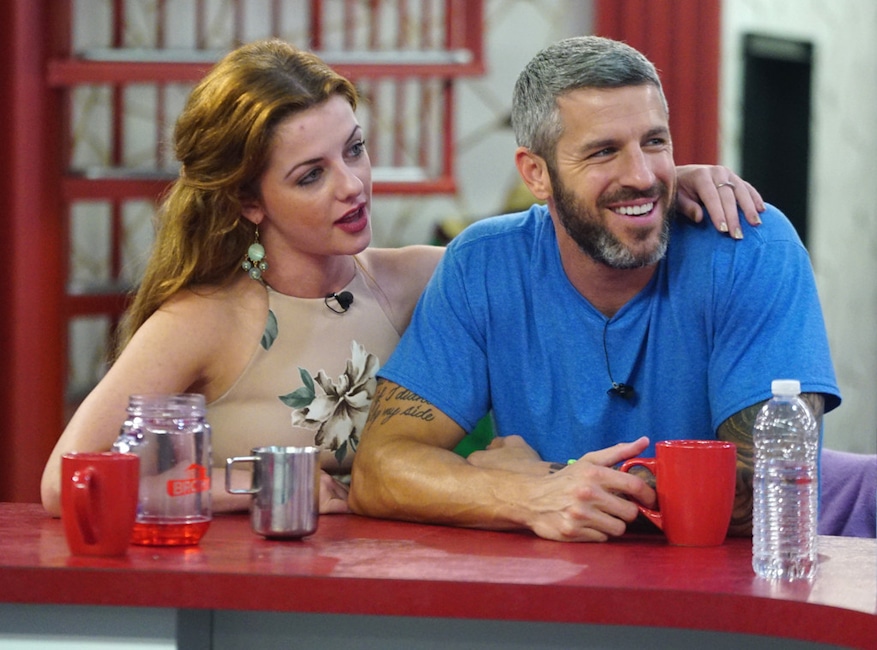 Sonja Flemming/CBS via Getty Images
Raven Walton & Matthew Clines
Season: 19
Status Today: While their relationship status appears to be over, E! News learned last fall that the pair remain great friends. And when Raven experienced a few health struggles in 2018, Matt was able to keep fans updated on social media.
Instagram
Nicole Franzel & Victor Arroyo
Season: 18
Status Today: This pair started dated when they were both in New York City celebrating the premiere of Big Brother season 19. They've been together ever since and continue documenting their love story on social media. In a surprise announcement, the pair returned to the Big Brother house this season where Victor got down on one knee and proposed. She said yes! In 2019, the couple also competed on The Amazing Race where they made the finals. They are expected to wed in the fall of 2020.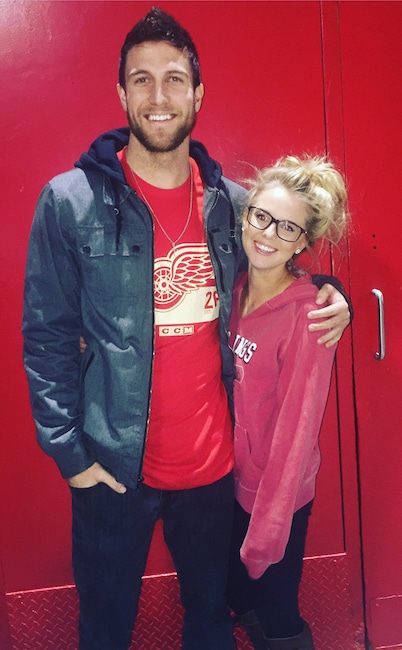 Twitter
Corey Brooks & Nicole Franzel
Season: 18
Status Today: While they had a solid showmance throughout the season, this pair split soon after the finale. In fact, Nicole went on to find love with another contestant just in time for the new season. We see you Victor Arroyo.
Article continues below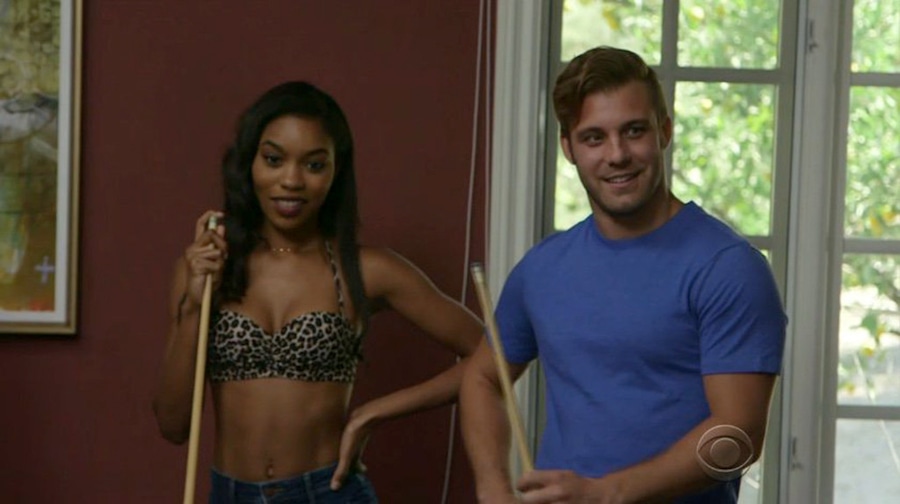 CBS
Paulie Calafiore & Zakiyah Everette
Season: 18
Status Today: The couple announced their breakup during the Super Bowl. "It was like, 'OK, this is a good time to do it, because nobody will be paying attention to it, but nobody can ever say that we didn't say it. Let's just get this video out and then we'll delete it right after,' and he was like, 'Good idea,'" Zakiyah previously shared with the Charlotte Observer. "We experienced what it could have been like in a relationship—a romantic relationship—and we both figured out we are good friends." Paulie has since been linked to Bachelor Nation's Danielle Maltby and The Challenge's Cara Marie.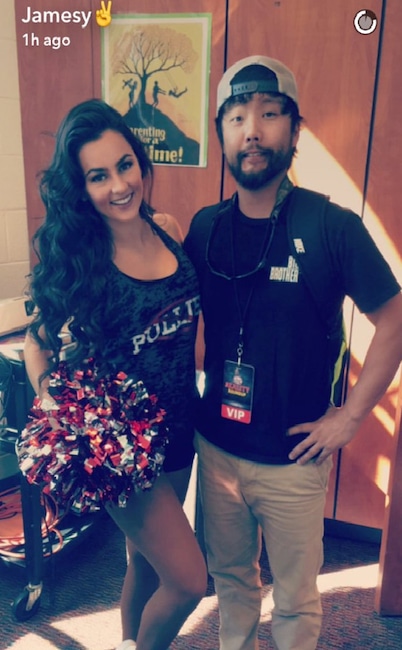 Instagram
Natalie Negrotti & James Huling
Season: 18
Status Today: Not together and never getting back together! This couple provided one of Big Brother's ugliest splits off camera with threats of legal action and cryptic social media posts.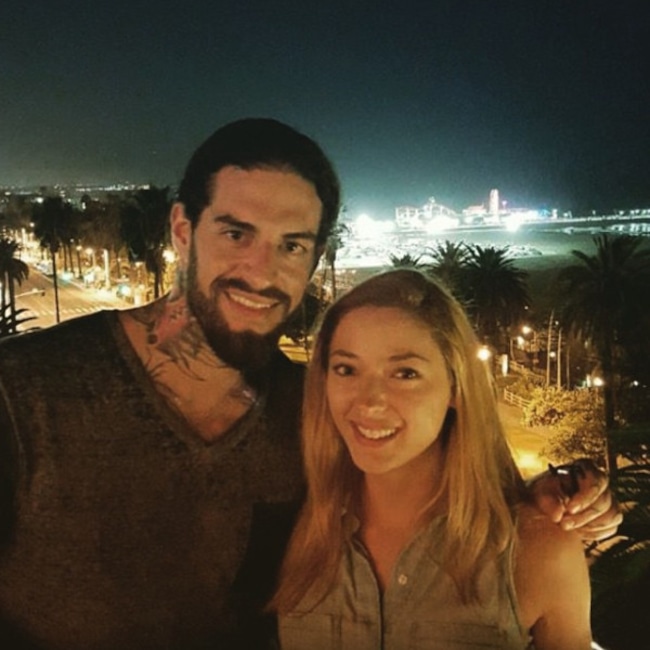 Instagram
Austin Matelson & Liz Nolan
Season: 17
Status Today: Not together! "I'd like to start by saying thank you for following Austin and I on our crazy/incredible/special journey & as we navigated life outside the Big Brother house," Liz shared on Twitter back in February 2016. "Unfortunately, yes, Austin and I ended the relationship. I have nothing but the utmost respect and love for him, and just as our #liztin romance began in the BB house—we started out as friends and I hope we can remain the same."
Article continues below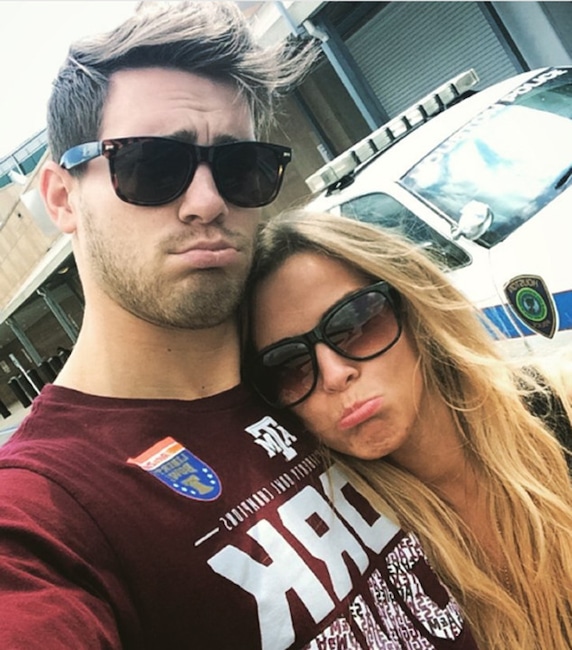 Instagram
Clay Honeycutt & Shelli Poole
Season: 17
Status Today: This pair broke up a few weeks after the show ended. "I adore this guy. We shared a great relationship on Big Brother, but 'real life' is much different than 'BB life,'" Shelli wrote on Instagram. "There was no drama or hard feelings, we simply moved on as dear friends. We are both happy and thank y'all for your incredible sweetness and love!"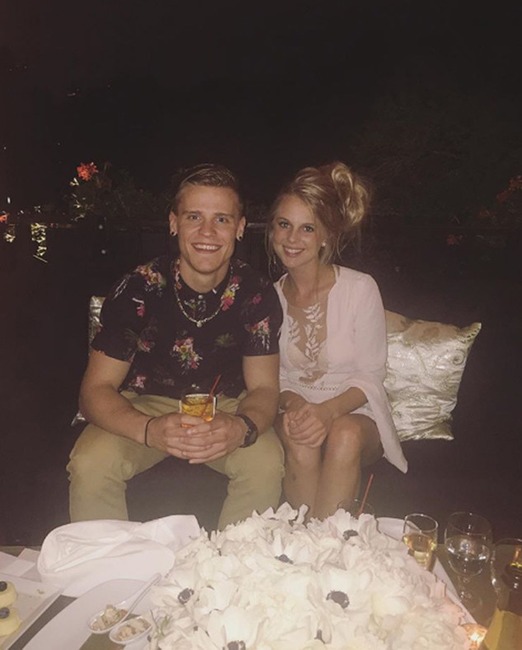 Instagram
Hayden Voss & Nicole Franzel
Season: 16
Status Today: After dating for about a year and a half after the season ended, the couple suddenly split. Nicole would later reveal that one trouble spot in their relationship was the fact that Hayden didn't want to get married and have children.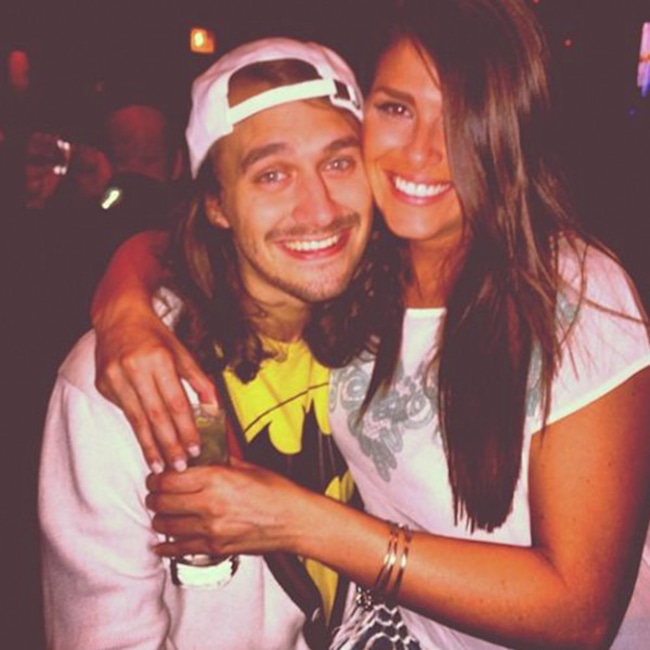 Instagram
Amanda Zuckerman & McCrae Olsen
Season: 15
Status Today: They're over! "After a lot of thought and discussion, McCrae and I have decided that it's in both of our best interest to continue our relationship as friends," Amanda shared on Twitter back in January 2014. "There is no ill will, he is a very important part of my life, and I will always love him, and what we shared. Thank you for respecting our decision."
Article continues below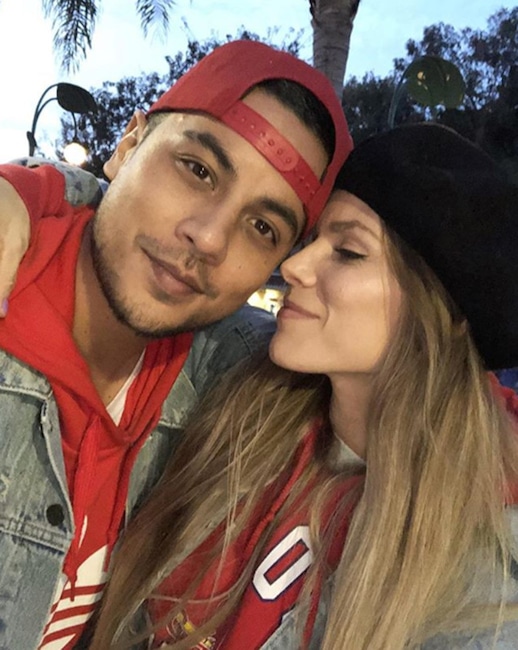 Instagram
Dominic Briones & Daniele Donato
Season: 13
Status Today: The happy couple became parents when they welcomed their first child together in the summer of 2018. "My little angel. Tennessee Autumn Briones. Born 8/20/1018… sharing her bday with her beautiful mom @its_danibri," Dominic shared on Instagram. "Welcome to the world little girl. Your dads always got your back."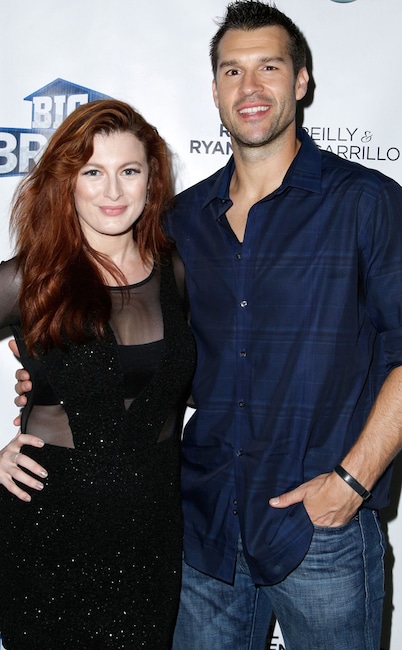 Vincent Sandoval/Getty Images
Rachel Reilly & Brendon Villegas
Season: 12
Status Today: After getting married in 2012, Rachel and Brendon welcomed their first child in 2016. The couple remains Big Brother superfans and often document their family life in Southern California on social media. "Family time is the best time and I know the memories we have now and moments are worth more then always trying to look perfect," Rachel previously shared on Instagram.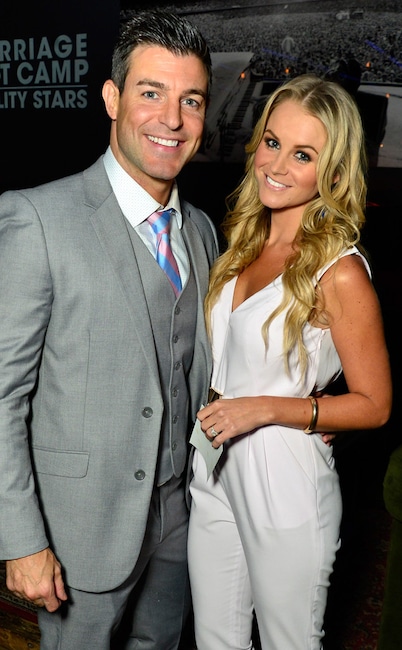 Jerod Harris/Getty Images for WE tv
Jeff Schroeder & Jordan Lloyd
Season: 11
Status Today: After competing on The Amazing Race, the couple welcomed their second child together in the summer of 2018. "Welcome to the world Layton Sarti Schroeder," Jeff shared on Instagram. "Lawson is gonna be the best Big Brother! #family."
Article continues below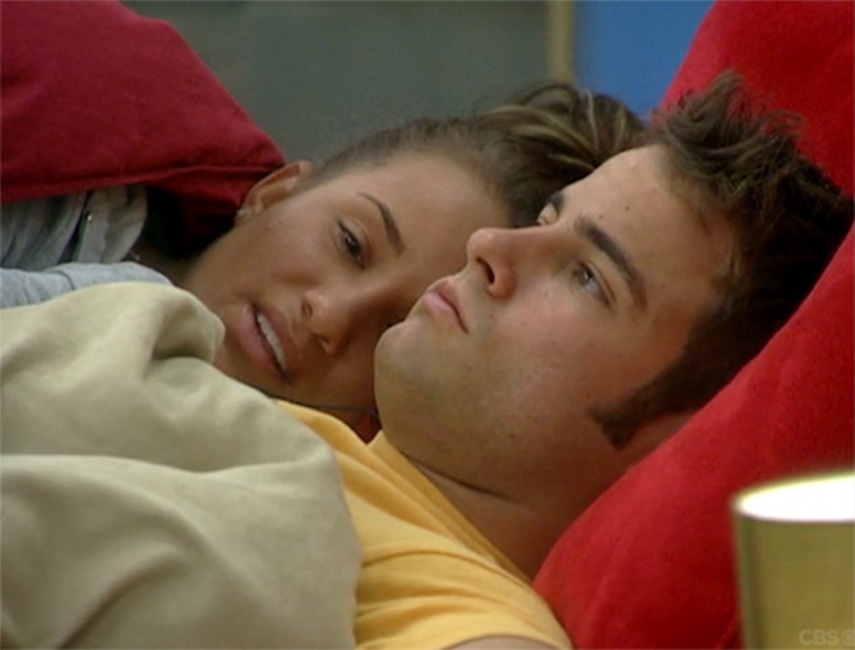 CBS
Drew Daniel & Diane Henry
Season: 5
Status Today: In a Big Brother shocker, Drew voted Diane off the show at the last minute to win the $500,000 prize. They ultimately reconciled but aren't together romantically. "Well of course I will always think he sucks as a person to do that to me, but seriously we were all in that house for ourselves and no one else," Diane shared with Jokers Updates. "He did what he had to do to win the game, and I was stupid about not thinking. But we are very good friends and talk all the time."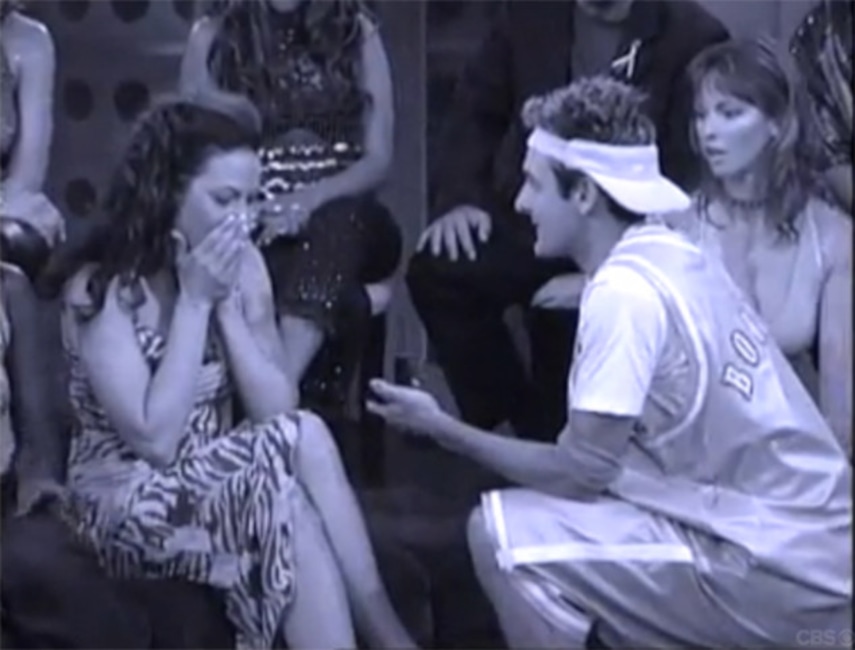 CBS
Mike "Boogie" Malin & Krista Segall
Season: 2
Status Today: In a moment viewers didn't see coming, Mike decided to propose to his cast member in 2001. Krista, however, ultimately decided to break off the engagement a few months later when cameras went away.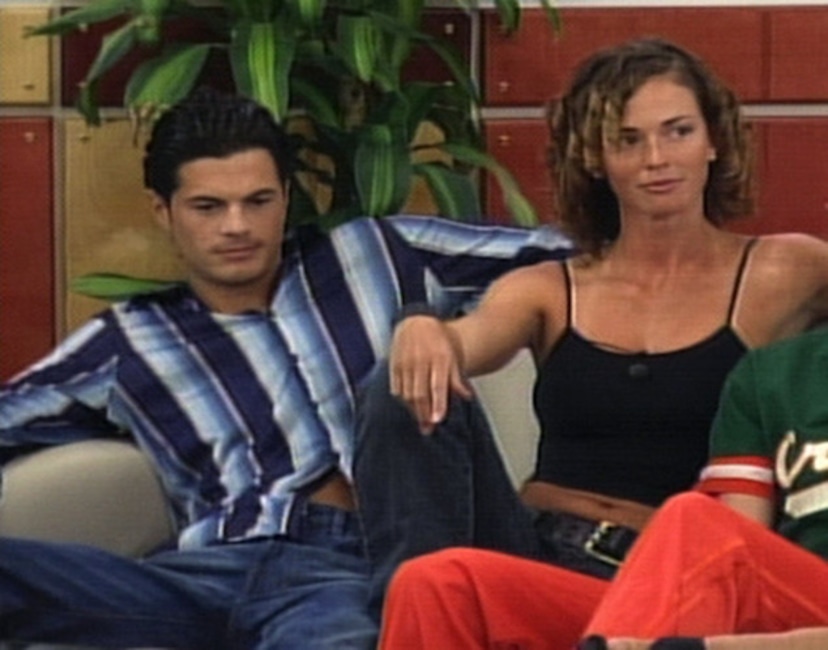 CBS
Shannon Dragoo & Will Kirby
Season: 2
Status Today: While they dated for a few months after the show, these two are long over. In fact, Dr. Will married For Love or Money star Erin Brodie in 2017.
Article continues below
The Challenge: Total Madness airs Wednesday nights at 8 p.m. only on MTV.
Source: Read Full Article