Abercrombie & Fitch Investigating Ex-CEO Mike Jeffries Amid Sexual Misconduct Allegations
Former A&F CEO, Mike Jeffries, is being accused of sexually exploiting a number of men, who he allegedly recruited for sex events — many under the guise of a modeling career with the brand.
Abercrombie & Fitch is looking into allegations of sexual exploitation and misconduct against its former CEO, Mike Jeffries.
The investigation comes after a two-year probe by BBC News, who claim that Jeffries headed an elaborate scheme, in which he recruited young adult men for sex events.
Over the course of their investigation, the BBC spoke with eight men who allegedly witnessed or took part in sex parties hosted by Jeffries and his partner, Matthew Smith, between the years of 2009 and 2015.
Men who claimed to have attended these events told the BBC that Jeffries and Smith would engage in sexual activity with about four men, or "direct" them to have sex with each other. Afterwards, the men said staff at the event handed them envelopes filled with thousands of dollars in cash.
Calling it a "well-oiled machine," the BBC claimed "recruiters" were used to bring young men to Jeffries' events.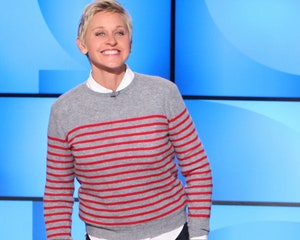 Video: Ellen DeGeneres Lashes Out Against Abercrombie & Fitch!
An alleged middleman, tasked with handling recruitment, has been identified by the BBC as James Jacobson, who they also accused of receiving a cut in the process.
Half the men who told the BBC about their alleged recruitment claimed they were lured to these events under false pretenses, with many believing they would land a modeling opportunity with A&F. Some of the men, however, did say they understood the events would be sexual, but were not sure what would be expected of them once they arrived.
Jacobson has denied any wrongdoing to the BBC.
The BBC, NPR and other outlets have been unable to successfully reach the former CEO for comment.
Jeffries headed A&F from 1992 to 2014 and was credited with transforming the company from a failing heritage brand to top-selling teen outfitter, known for its signature cologne and nearly-nude models.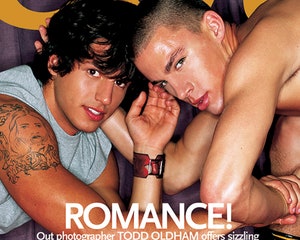 Flashback Friday: Shirtless Channing Tatum Wrestles Half-Naked Guy
Despite it's exclusionary marketing strategy, things were on the up and up for the brand until 2003, when Black, Latino and Asian-American employees filed a class action lawsuit against the company claiming that minority applicants were discouraged from applying or kept out of the public eye and put in undesirable positions. The company settled in 2004 for $40 million.
The scandal was later detailed in the 2022 Netflix documentary, White Hot: The Rise & Fall of Abercrombie & Fitch, with sexual assault allegations also raised against A&F photographer Bruce Webber. Lawsuits were brought against Webber by models at Abercrombie and have since been settled.
Jeffries stepped down from the company a decade later in 2014, as sales began to decline. Per the BBC, he received a retirement package of $25 million.
In a statement to TooFab, which was also shared across the brand's social channels Monday, Abercrombie's company spokesperson called the allegations "appalling" and shared that they've employed their own law firm to conduct an "independent investigation" into the allegations raised by the BBC.
Waiting for your permission to load the Instagram Media.
Instagram Media Unavailable
"We are appalled and disgusted by the behavior described in the allegations against Mr. Jeffries, whose employment with Abercrombie & Fitch Co. ended in 2014, nearly ten years ago. Speaking up and coming forward is not easy, and our thoughts are with those who bravely raised their voices," the spokesperson said.
The statement continued, "Since being contacted by the BBC, we have engaged an outside law firm to conduct an independent investigation into the issues raised. The company's current executive leadership team and board of directors were not aware of the allegations of sexual misconduct by Mr. Jeffries."
"We have zero tolerance for abuse, harassment or discrimination of any kind," the spokesperson added.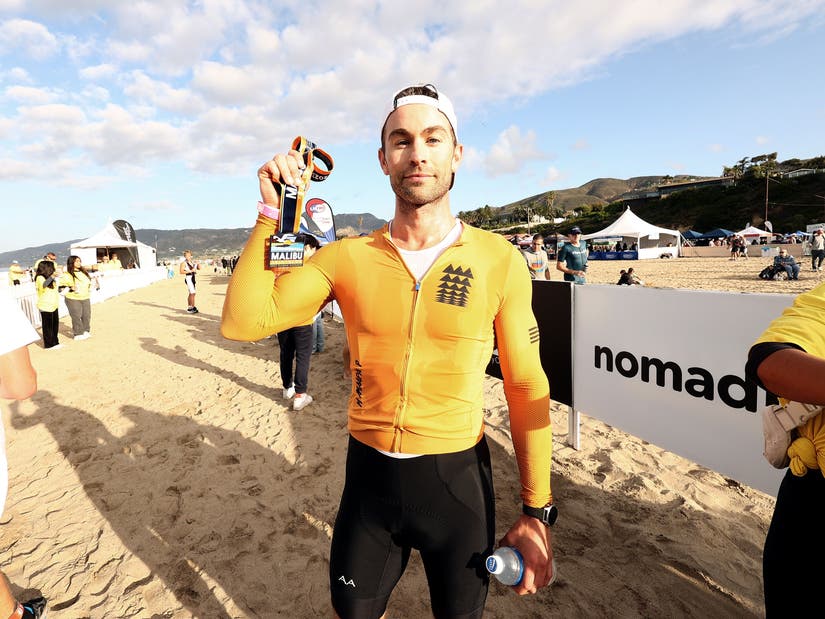 Source: Read Full Article