The Beatles new single, Now and Then, is number one in the UK
https://www.instagram.com/p/CzhdD1FP2jc/
The Beatles released their new, last single, "Now and Then," on November 2, followed by the Peter Jackson-directed music video the next day. Without spoiling anything for those who haven't watched it yet, the music video had moments that at first I found hokey, but quickly grew to love, in an aching heart kind of way. The song is quite bittersweet and melancholic, but that hasn't been a turn off to listeners. As of last Friday, "Now and Then" is number one in the UK singles chart. Billboard has done a round up of all the records the Beatles have just achieved with their latest hit:
The Beatles make history, many times over, with "Now and Then" (Apple Corps) which powers to No. 1 in the U.K.

The Fab Four's billed last release powers to the summit of the Official U.K. Singles Chart, published Friday, Nov. 10, having opened at No. 42 based on just 10 hours of sales and streams.

The outright leaders at the midweek point, when it outpointed the rest of the top 5 combined, "Now and Then" is the Beatles' 18th U.K. No. 1, extending their record as the British act with the most leaders. The King, Elvis Presley, reigns over that particular list, with 21 No. 1s.

Also, "Now and Then" tops the weekly tally a full 60 years and six months after the Beatles' first No. 1, "From Me To You," marking the longest span between an act's first and last chart-topping hit, the Official Charts Company reports.

For the record, the Beatles' first single "Love Me Do," the B-side to "Now and Then," peaked at No. 17 back in 1962.

The impressive numbers behind the latest No. 1 are worth a closer look.

"Now and Then" chalked up 78,200 combined chart units in the U.K., including 48,600 sales (physical and download) — making it the fastest selling single of 2023.

Its 38,000 physical sales are the most by a single in almost a decade… It's the fastest-selling vinyl single of the century so far with 19,400 copies sold on wax in the U.K., and it's easily the group's most-streamed single (5.03 million plays) and video (2.15 million plays) in a seven-day cycle.

Also, the Beatles are the act with the longest gap ever between No. 1 singles (54 years), and the oldest band to top the national singles chart. Surviving members Ringo Starr (83) and Paul McCartney (81) are the second and third oldest chart-topping artists, respectively, after Sir Captain Tom Moore.

"If there were ever any doubts that the Beatles are the greatest band of all time," comments Martin Talbot, CEO of the Official Charts Company, "they have surely consigned them to history this week."
[From Billboard]
I'm a little stunned that Elvis has more number ones than the Beatles on their home turf in the UK! But music isn't about statistics, and I didn't need these new ones to consider the Beatles the "greatest band of all time." The magic of the Beatles came down to the people they were/are. In last week's episode of his iHeart Radio podcast McCartney: A Life in Lyrics, Paul McCartney reflected on the loss of his friend and bandmate John Lennon:
"If anyone asks me, 'What was it like to work with John?' The fact was it was easier, much easier, because there were two minds at work. And that interplay was nothing short of miraculous," McCartney said. "Now I'm conscious that I don't have him, very much. And you know, often we'll sort of refer to, 'What would John say to this? Is this too soppy? He would've said da da da, so I'll change it.' But my songs have to reflect me, and you don't have this opposing element so much. I have to do that myself these days."

He described the 1982 single ["Here Today"] as "a love song to John," sharing that he wrote it after Lennon's death and that it was a way for him to reflect on some of their most fond memories.

"I was remembering things about our relationship and things about the million things we'd done together. From just being in each other's front parlors or bedrooms, or walking on the street together, or hitchhiking," McCartney said.

Writing the song was "very moving, very emotional," he added, "because I was just sitting there in this bare room thinking of John and realizing I'd lost him."

It was healing in its own way, though.

"And it was a powerful loss, so to have a conversation with him in a song was some form of solace. Somehow I was with him again."
[From People]
He may be talking about another song, but everything McCartney says here holds true for "Now and Then." Or more precisely, "Now and Then" is a companion to that conversation, since Lennon wrote the song and left a demo on a cassette labeled "For Paul." In a strange, eerie way, it's like Lennon laid the foundation for the two to have these future conversations in song (without knowing they would not be possible to have in life). I know I'm really selling the song here, waxing on all the loss and nostalgia it evokes! But it is a beautiful, simple piece. And I'm still gobsmacked that we have this totally improbable gift of a new Beatles song in 2023.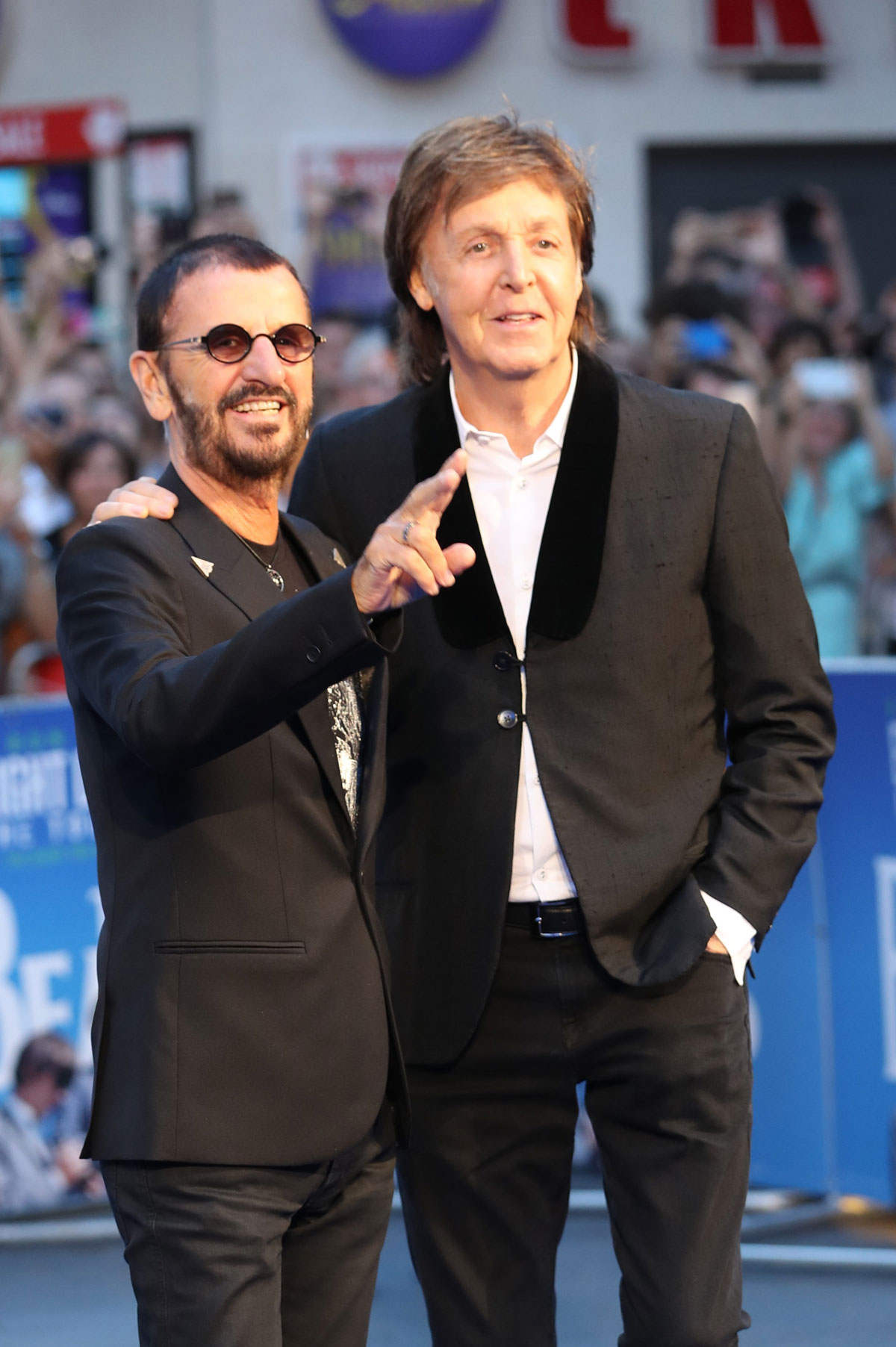 https://www.instagram.com/p/CzfDmfZP-Jq/
Photos credit: i-Images, PacificCoastNews/Avalon and via Instagram/The Beatles
Source: Read Full Article