Rob Kardashian Might Have Just Dropped a Major Hint At His Return to 'KUWTK'
Rob Kardashian, the only son in the Kardashian family, has been missing from Keeping Up With the Kardashians for many seasons now. For a while, he was a fan favorite — and people have always wondered if (or when) he might return to the show. But the subtle use of the word "we" in Kardashian's recent tweet might have been a major hint that he's going to make a comeback.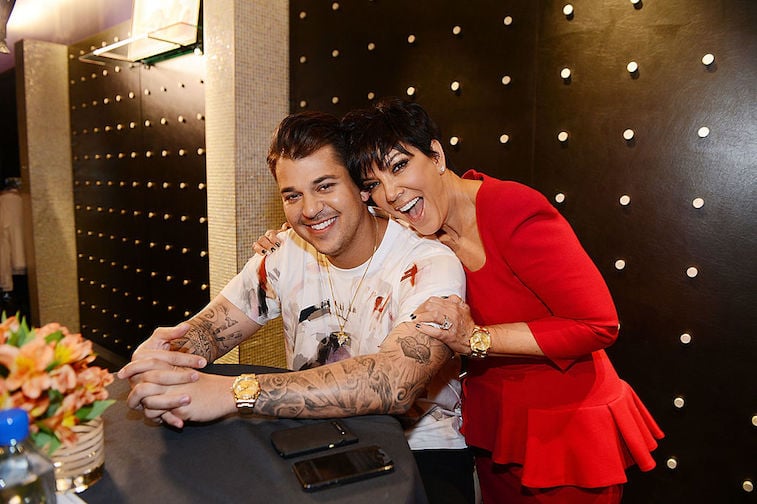 Kardashian used to be one of the show's main cast members
Back when KUWTK was first starting, Kardashian was one of the main cast members. He is Kris Jenner's only son, so he quickly became the show's heartthrob. Kardashian was also good friends with Kourtney Kardashian's then-boyfriend, Scott Disick, and together, the two kept the show hilarious.
Somewhere down the line, Kardashian began to struggle with his weight, and he suddenly dropped out of the spotlight. Plus, his sock business had started to struggle. Since then, he's never made another appearance on the show.
Kardashian has had his share of drama since leaving the show
Despite not filming with the family, Kardashian has still been in the news here and there — and he's had his share of drama, too. Back in 2016, Kardashian started dating rapper Blac Chyna, who happened to be Tyga's ex (at the time Kardashian and Chyna started dating, Tyga was dating Kardashian's sister, Kylie Jenner). The two announced their engagement after three months, which drew major criticism from Kardashian's sisters and became a talking point on the show.
Kardashian and Chyna now share a daughter, Dream, together, but their relationship didn't last. When the two got into a blowup fight, Kardashian posted explicit photos and videos of his ex to his Instagram stories; he was subsequently banned from Instagram forever.
He just used 'we' in a tweet — and fans think he could be making a comeback
Though Kardashian hasn't appeared on the show in several years, he might have just hinted at his possible return. Kardashian live tweeted during the season 18 premiere on March 26; one tweet read, "My sisters forgot we were filming #KUWTK and thought it was bad girls club," and fans took the use of "we" as a strong sign that Kardashian could be returning.
"We?" someone replied. "[I] was wondering who was gonna say it," a user wrote in response. "I'm wondering if he's back now," someone else added. A lot of people, though, didn't seem to question the interesting use of the pronoun. But it's possible that he was on location for some of the filming, which might eventually lead to an appearance in front of the camera.
Kardashian has always remained close with his sisters
Despite that Kardashian isn't filmed, he still remains closewith his sisters behind the scenes. He's always had agood relationship with all of them. And at the very least, the use of theword "we" could mean that Kardashian occasionally hangs around during filmingand just chooses not to be on television.
Though it's unclear if Kardashian will ever make anotherappearance on the show, some users are convinced that the tweet was hinting ata resurgence. And if that's the case, we're totally rooting for it.
Source: Read Full Article