Rihanna Just Admitted That She Wants Kids; How Many Does She Want?
At age 32, Rihanna is one of the busiest celebrities on the planet. Not only is she a celebrated singer, but she also runs three successful brands: Fenty Beauty, Fenty Savage, and Fenty. But, Rihanna plans to get even busier in the coming years as she has recently admitted that she definitely sees kids in her future.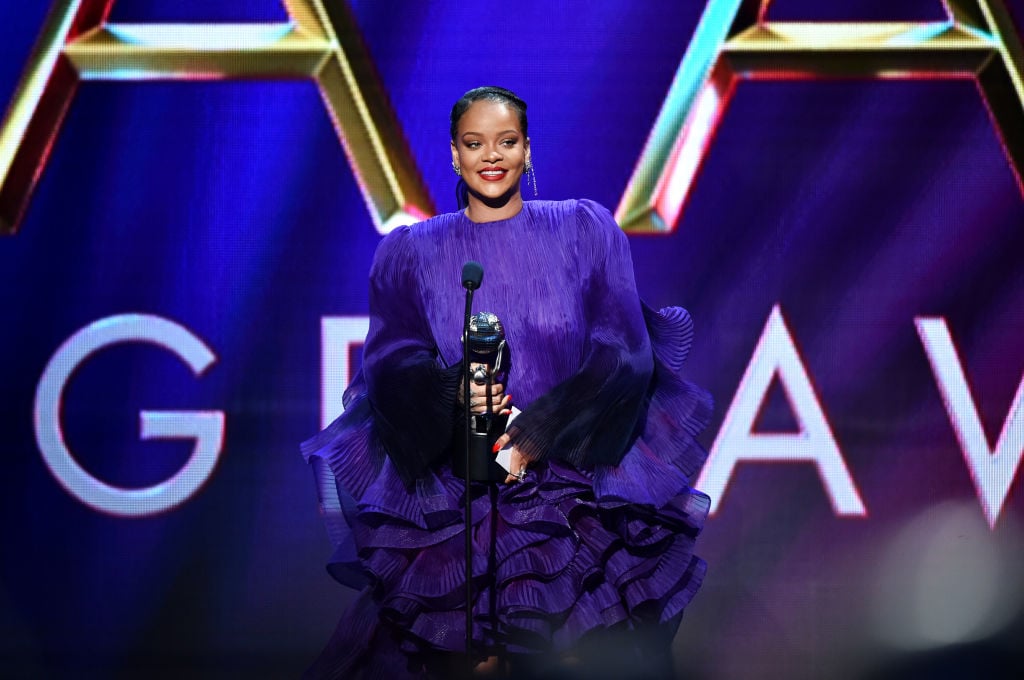 In a recent interview with British Vogue, Rihanna admitted that right now her life isn't the most conducive to having kids. She shared that she has very limited work-life balance. In fact, it can be hard for her to see where one sector of her life begins and the other ends. But, the "Umbrella" singer seems to take it all in stride. She has found ways to bring play into her work.
Rihanna doesn't have much of a work-life balance
"We will work and work and work. And then we get to this plateau and we're like, 'OK, we're either going to bed or we could keep working.' And then we're like, 'Hey, is it shot o'clock?' Then everybody takes a shot. Then we're like, 'OK, we need to pick it up.' Everybody does a shot of espresso, then we turn some music on and then we're like, 'Keep working,'" Rihanna said of her ridiculously intense lifestyle.
But, Rihanna knows that her current lifestyle isn't at all sustainable. Fortunately, she has plans to take things a little easier as she continues to get older. "I'm working like this now so that I don't have to in the future," the 32-year-old added. Though she's not exactly sure what her life will look like in the next decade, she knows that she wants a change and she knows that kids are a part of her future.
Rihanna admits that she wants kids
"I know I will want to live differently," Rihanna admits. She also shared that she has plans to have a rather large family. "I'll have kids – three or four of 'em," the Fenty Beauty owner confessed. Perhaps that's one reason that Rihanna pushes herself so hard now, she knows that in the future, her kids will be her top priority, so she's currently pursuing all of her passions.
Though Rihanna hasn't met the perfect person to start a family with as of yet, she's got nothing against being a single parent to her future kids. In fact, she can't understand why society places such a stigma around it. In Rihanna's eyes, she'll be providing her kids with the most important thing of all, love.
Rihanna might be a single mother
"Hell, yeah," Rihanna declares enthusiastically about whether or not she would raise kids on her own,"I feel like society makes me want to feel like, 'Oh, you got it wrong…' They diminish you as a mother if there's not a dad in your kids' lives. But the only thing that matters is happiness, that's the only healthy relationship between a parent and a child. That's the only thing that can raise a child truly, is love," the world's richest female musician shared. It'll be interesting to see how Rihanna handles motherhood. Perhaps we can expect a maternity or baby line from her in the coming years.
Source: Read Full Article