Prince Harry and Meghan Markle Reportedly Told the Royal Family That They Wanted to Quit Via Email
It feels like it's been 3,457,260 years, but Prince Harry and Meghan Markle only announced that they were stepping down as senior royals a few months ago in January. And now, new intel is coming out about how Meghan, Harry, and the royal family dealt with the transition.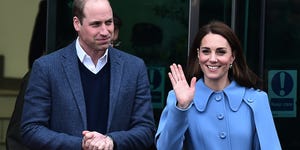 Surprisingly, a new report says that Harry and Meghan let the Queen and Prince Charles know that they were going to step down with an email. According to Daily Mail, "Shortly before they came back to London in early January, Harry contacted his grandmother and father by email to tell them he and Meghan wanted out."
This allegedly caused some issues, cause the Queen and Charles didn't want Harry to "rush into anything." A source shares, "They understood that he and Meghan wanted something different and were willing to help but it was complicated. There were issues like security and funding, visas and tax, which neither of them had thought through. Harry was told to put his request in writing and come up with some ideas."
However, the report says that Harry thought that they were trying to "stonewall" him, so he "decided to push the nuclear button," aka publicly announce that the step-down was happening. Obviously, the situation caused a lot of tension within the royal family, but now they seem to have patched things up. A source recently shared that, "Meghan told her inner circle of friends that Harry has been communicating with Prince William and the queen on a pretty consistent basis," so it looks like the royal family has worked it out.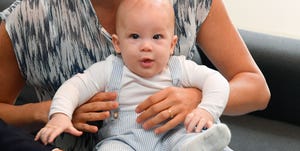 Source: Read Full Article