Megan Thee Stallion Says A BET Music Video Series Taught Her To Twerk
Megan Thee Stallion is loved by fans for her confidence and messages of freedom and empowerment of women. The self-proclaimed "hot girl" has music that garners its own social media trends.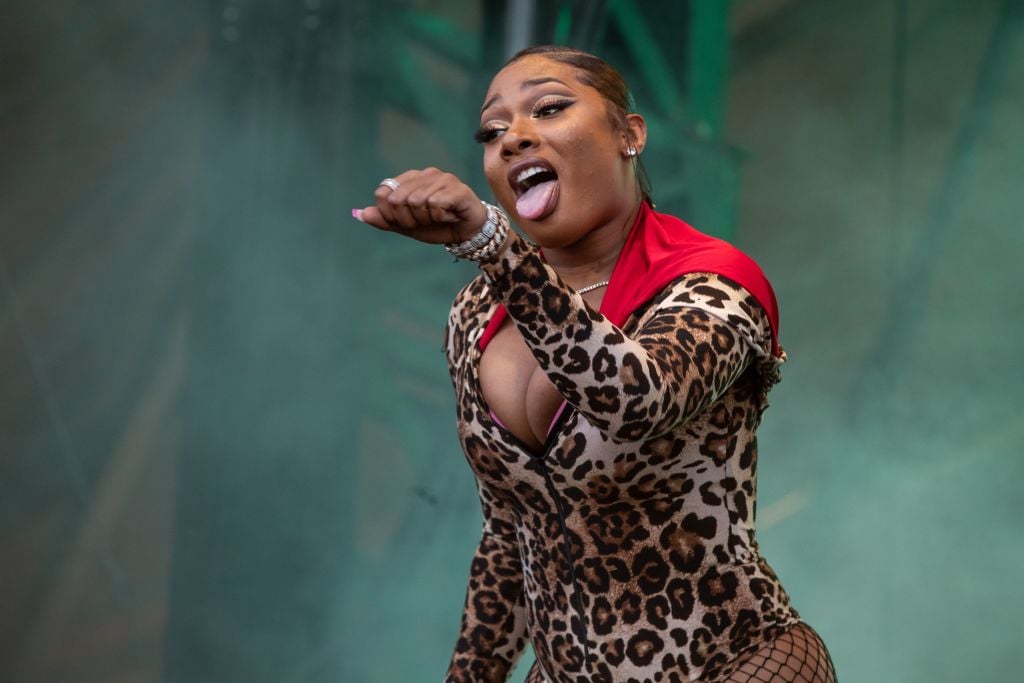 The Houston native is also synonymous with twerking and makes no excuses for it. She recently revealed that her favorite dance was inspired by music videos she watched on the infamous BET program, Uncut. 
What is BET's 'Uncut'
Uncut was a video music program that premiered on BET in 2000. The program was targeted to adult viewers and featured uncensored music videos that were often sexual in nature. To keep anyone under the age of 18 from watching, Uncut opened with a 'viewer discretion' notice at the start of the program – as well as included the note in-between each segment of the show. The program ran on weekends at 3 AM EST. 
Videos aired on Uncut did have light censorship but often featured women performing what some considered to be provocative dance moves in minimal clothing. The program was controversial, with many media outlets citing it as distasteful and comparing it to soft pornography.
Rapper Nelly received harsh backlash for his music video for "Tip Drill" that featured him swiping a credit card up a woman's backside. After the video aired, a blood marrow drive arranged to find a donor for Nelly's sister, who was battling leukemia, was canceled at Spelman College. The event was canceled by organizers after Nelly refused to attend a forum to discuss the imagery in the "Tip Drill" video.
The program was boycotted by higher educational institutions who initiated online petitions for its removal from the network's lineup. Calls to action for its cancellation were also requested by The Associated Press and Essence Magazine. BET announced Uncut's cancellation in 2006. 
Megan Thee Stallion says BET's 'Uncut' is responsible for her twerking skills
Though others felt Uncut was degrading at times, Stallion says the program is responsible for her signature dance move. She's has been praised for her twerking ability and enjoys the chance to show off her skills. Stallion has said in the past that she creates music with uptempo beats with twerking in mind. She recently opened up about first seeing women twerk on music videos on Uncut.
"I don't know how old I was. I think I was in the eighth grade. I was not supposed to be watching BET Uncut," she said in an interview with BET. "I don't remember what video was on, but my grandma busted in the room and she was like, '…Are you okay?' [laughs] I was so embarrassed. But BET Uncut is probably how we got Megan Thee Stallion, so I love y'all."
Despite some criticism, Stallion doesn't have any plans on slowing down on her twerking.
"I don't know when it happened that sometimes people get offended by twerking but that sh-t is crazy," she told Genius. "I love to throw my a–. I love to shake my a–. That is like one of my favorite things to do…I can rap and twerk."
Good for Stallion for doing what she loves. There are more fans who love her twerking versus those who do not.
Source: Read Full Article