Lamar Odom Felt Disrespected On 'Drink Champs', N.O.R.E. Says It's a Misunderstanding
Settle in for an episode of the DrinkChamps podcast, and you canexpect to get history lessons, behind the scenes stories, and a personal lookat some of your favorites in hip-hop culture. Guests can count on there being copiousamounts of alcohol and uncensored conversation that can veer into anydirection.
Over the years, hosts N.O.R.E and DJ EFN have welcomed someof the biggest legends in the game including SnoopDogg, DMX, Wu-Tang, Nas, Diddy, and 50 Cent. The latest episode featuresformer NBA player LamarOdom, and for a moment, things got heated between him and N.O.R.E.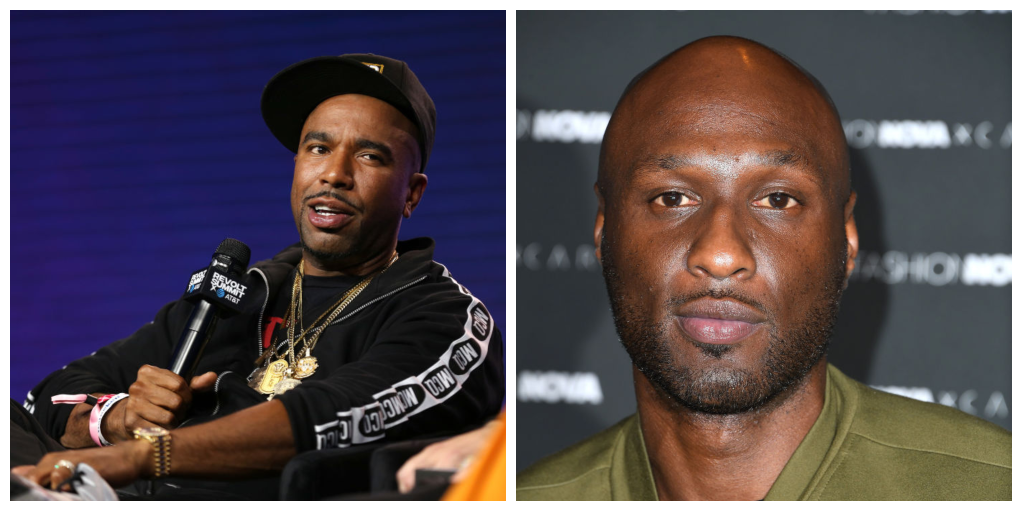 A viral clip of Odom on 'Drink Champs' made the rounds
Leading up to the episode's release, a short clip of it went viral when it showed Odom seemingly getting upset with rapper/producer/host N.O.R.E.
In mid-March, fans saw a snippet of the conversation betweenthe two, with Odom telling N.O.R.E. he was "being disrespectful." He lookedvisibly frustrated, frowning and waving off some of the host's comments, andthen DJ EFN tells producers to cut the cameras off. It piqued people's interest.
N.O.R.E. explained what happened with Odom
Both men became intoxicated during the course of the March 27 episode of DrinkChamps. Odom was asked about his relationship with KhloéKardashian, his childhood, his basketball career, and a variety of othertopics.
Around the 2:20:00 mark in the video, things started go left. N.O.R.E.asked Odom about his hospital stay and subsequent recovery, and the formerballer looked frustrated and uncomfortable.
He said, "I feel disrespected, man." He went on to explain that hedidn't like the setup or angle of the interview and that things went crazy. Thingswere awkward for about 20 minutes, but N.O.R.E. assured Odom that it's all lovebetween them.
Since it aired, N.O.R.E. spoke to PageSix about why he thinks things turned sour toward the end of the interview.Though they ended the talk on good terms, he believes Odom thought they weremaking fun of him.
"I kept bringing up the fact that he has a ring, but I did notknow that he actually lost his rings," said N.O.R.E. "So, in retrospect hemight've thought I was joking or making fun of him. So, he basically lost hisrings, which he thought was public knowledge, but I didn't know. He thoughtthat I was clowning him so he was upset with that. And I made it known that Iwasn't aware."
Fans call the interview 'awkward'
It's rare for Drink Champs fans to have an issue withthe show, but many are not feeling this episode and think N.O.R.E. didn't doright by Odom. There was alcohol and marijuana, and for fans, that was an indicationthat things would go south because Odom is a recovering addict.
On social media, some commenters are calling the interview "sad," "awkward," or "irresponsible." Some feel that N.O.R.E. was underhandedly trying to mock Odom and press him about things from his past while ignoring the things going on his life now.
YouTube users are venting and note that while they love Drink Champs, this is the worst episode because of how Odom was treated.
Source: Read Full Article