Justin Timberlake Actually Used Another Singer's Voice On 'Cry Me a River'
It's been nearly two decades since Justin Timberlake released "Cry Me a River" and we just learned some major information regarding the ballad. During the week of March 29, it was revealed that Timberlake isn't the only one who sang on the track. Apparently, he enlisted the help of R&B singer Marsha Ambrosius to sing the background vocals and hit some of the high notes. Below, read more on the track and Marsha Ambrosius' contributions.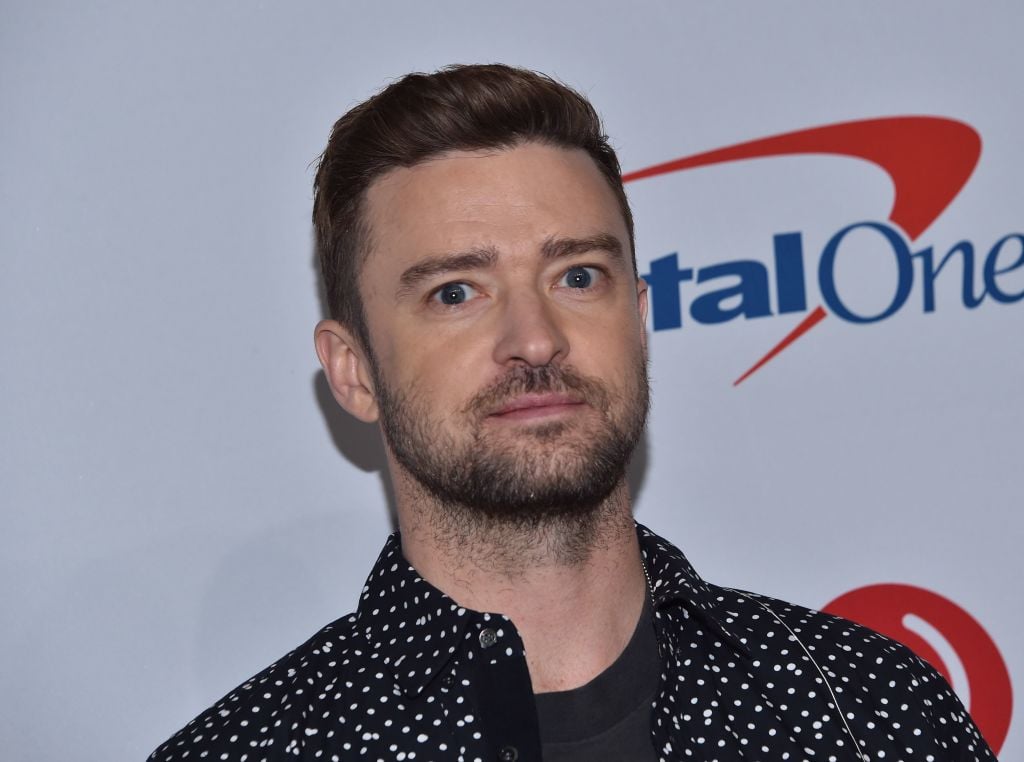 The creation of 'Cry Me a River'
After announcing a hiatus with his group NSYNC, Timberlake started focusing on his solo career. His debut album, Justified, came out in November 2002 and featured "Cry Me a River," which is said to be about his split from Britney Spears.
While neither of them has directly shared the reason for the breakup, there are rumors that Timberlake ended things after discovering that Spears had allegedly cheated on him with choreographer Wade Robson.
The Suit & Tie singer fueled the speculation in the song with lines such as "You don't have to say what you did / I already know, I found out from him" — and seemingly confirmed it in the video, which features a Spears lookalike.
Certain parts of 'Cry Me a River' were sung by Marsha Ambrosius
If you're unfamiliar, she was a member of the R&B duo Floetry — which is best known for its 2002 song "Say Yes" — before pursuing a solo career that produced hits such as "Far Away" and "Late Nights & Early Mornings."
She announced the Timberlake news on Thursday, April 2 — shortly after Scott Storch reminded fans in an Instagram battle with Mannie Fresh that he'd worked on the song.
Taking to Twitter, she told fans that she had also had a hand in the track. Apparently, it was her, not Timberlake, who did the "cry me" ad-libs toward the end of the song that we all love to sing at the top of our lungs.
Fans' minds are blown
Shocked? So were many others.
"I was today years old when I found this out. Wow," wrote one Twitter user.
"Say what now???" tweeted Pose actress Angelica Ross. "THEE Best part of 'Cry Me A River' was the adlibs at the end of the song and that wasn't even JT? … Is this for real?!"
But it's not exactly new information. In 2016, Marsha Ambrosius noted on Twitter that she earned her first Grammy award for her work on the song. She also talked about how she and Timberlake came together for the track in a 2014 interview with The Los Angeles Times, telling the outlet that Timbaland reached out to her for assistance.
"He said he had this song that had a couple of missing elements that he thought I could fine-tune," she explained. "I'm listening to what is this phenomenal song and at the time it didn't have the hook all the way [or] the outro. I went into the booth, matched my vocal with Justin's and did it a couple of times to get the feel, which is why barely anyone knows I'm on the song because we sound the same."
"I sang that 'You don't have to say, what you did' [line], did the outro. I was playing when I did it and Timbaland kept it. I knew it was a great song in the studio. I didn't know it would be that song," she continued.
In addition to "Cry Me a River," Marsha Ambrosius has lent her vocals to songs by Kanye West, Alicia Keys, Common, and others. She is also known for her songwriting, having penned songs such as Michael Jackson's hit "Butterflies" from his 2001 album Invincible.
Read more: Justin Timberlake Gives His Fresh Take On the Infamous Denim Outfit He Wore With Britney Spears
Source: Read Full Article