Joe Exotic's Niece Drops BOMBSHELL Allegations About Tiger King Star: 'Real-Life Joe Is 100 Tim
If you watched Tiger King on Netflix, you know the drama just doesn't stop when it comes to Joe Exotic. But in a recent interview, Joe's niece Chealsi Putman said the show barely scratches the surface on Joe's evil deeds!
You may remember Chealsi from her brief appearance in the Tiger King docuseries, where she decried Exotic for exploiting his parents. As it turns out, she's got a whole lot to say.
Speaking with DailyMailTV, Putman, who worked on and off at Joe's zoo from 1999 to 2017, said that in real life her uncle is "100 times worse" than what we saw in the show. She expressed a desire to tell the public how truly evil the "real Joe Exotic" actually is. 
And here's where we add a big trigger warning for animal abuse.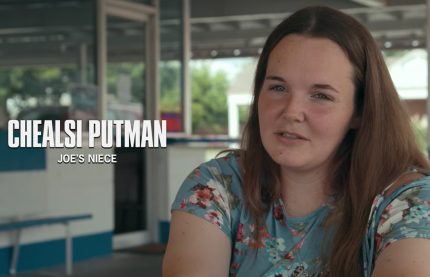 Putman said she believes that her uncle was at one point a "good guy and genuinely cared for animals," but his greed led him to become more and more abusive towards the exotic pets he kept in his zoo. Amongst those alleged abusive acts include claims of freezing dead tiger cubs to sell to taxidermists and possessing videos of people performing sex acts on animals at the zoo. 
Disgusting!
The 31-year-old alleges:
"I've personally witnessed Joe spray a tiger with a fire extinguisher, not out of a safety or for a life saving reason, but because the tiger didn't react the way Joe had wanted it to. … He would either take cash under the table for the sale of the tiger or if someone sent a check, it would be made out to another person, or if the money was wired to a store, it would be in another person's name. Joe always attempted to distance himself from any illegal activity, but he had no problem involving his employees in it."
Putman told DailyMailTV that "there must have been at least 10" tiger cubs that Joe froze after they died, under the guise of being involved in "research" with Texas A&M University. However, she herself "never saw any evidence" to support Joe's story and "believes he sold them to private individuals to get stuffed."
She said Joe would also sell baby monkeys, and witnessed alleged callous and abusive behavior towards monkeys in the park:
"A few years ago, at the zoo we had a monkey who just had a baby, Joe wanted to take the baby monkey away from its mother so he could sell it. The mother monkey naturally wouldn't let Joe take the baby away from her so, he decided to 'dart' the mother monkey. He was going to shoot a tranquilizer dart into the mother monkey so he could take the newborn baby away from her. Joe shot one dart into the monkey, but after a few minutes the tranquilizer hadn't worked, so he shot another dart into the mother, and another. He shot a total of five darts into the mother until she dozed off so he could pry the baby monkey away from its arms. I was disgusted by his actions, he's lucky the mother monkey didn't die."
Regarding those bestiality allegations, Putman said she never saw any of the videos herself, just "heard about them." She also claimed knowledge of Exotic (real name Joseph Maldonado-Passage) filming his partners having sex with other men. 
Another surprising claim from the mother of three: Joe himself allegedly had an adult son with a former girlfriend. His son even used to work in the park, until their relationship soured because she claims Joe tried to coerce his daughter-in-law into "some fraudulent activities with the zoo's books and checking account".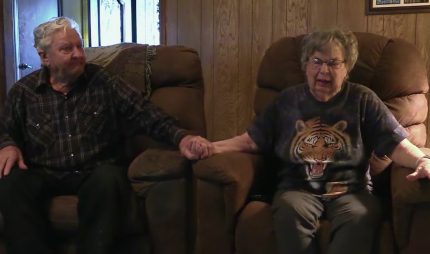 Joe's own parents Shirley and Frances Schreibvogel also suffered from the former gubernatorial candidate's mistreatment: according to Putman, who was raised by her grandparents, Exotic stole from and neglected the Schreibvogels. She said:
"I don't think he ever really cared for them. He saw them as pawns in his game, most of the bills, policies and loans for the zoo were in his parent's name."
After everything she'd witnessed, Putman was happy to help the FBI hunt Joe down when he fled to Florida in 2018. Joe's niece said the Tiger King star "knew the Feds were onto him", so he left a burner phone with his mother Shirley. After Putman discovered the phone, she gave the FBI info to track a call Joe made to his mother, which led to his eventual arrest. 
The rest is history… and a 22-year prison sentence for animal cruelty and murder for hire!
Chealsi Putman has no regrets about her part in putting her uncle behind bars. In fact, she said:
"If it up to me, I would have sentenced him to life behind bars, he wouldn't have ever seen the light of day."
She was disappointed by celebs like Cardi B who have voiced their support for her uncle — she told DailyMailTV any call to pardon Joe "makes them look like idiots." And if she could say one thing to her incarcerated relative?
"I hope you rot in hell."
Wow! That's a strong statement!
What do U think, Perezcious readers?! Do you believe Putman's story? Does this make you think differently about Tiger King? Sound OFF with your take in the comments (below)…
Related Posts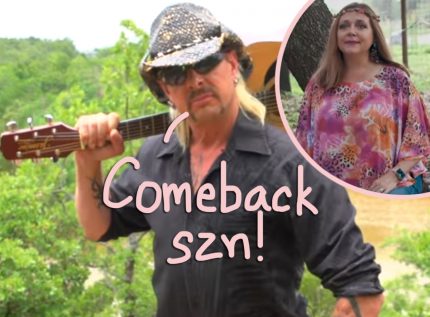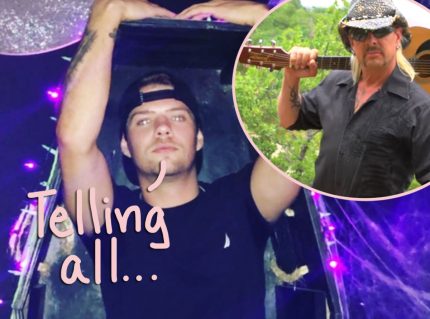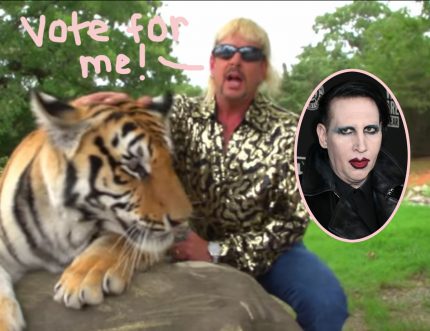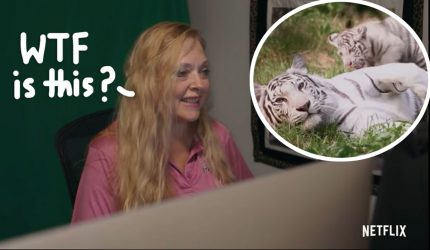 Source: Read Full Article