JJ Redick Unloads On Kendrick Perkins In Heated Debate Over MVP Voting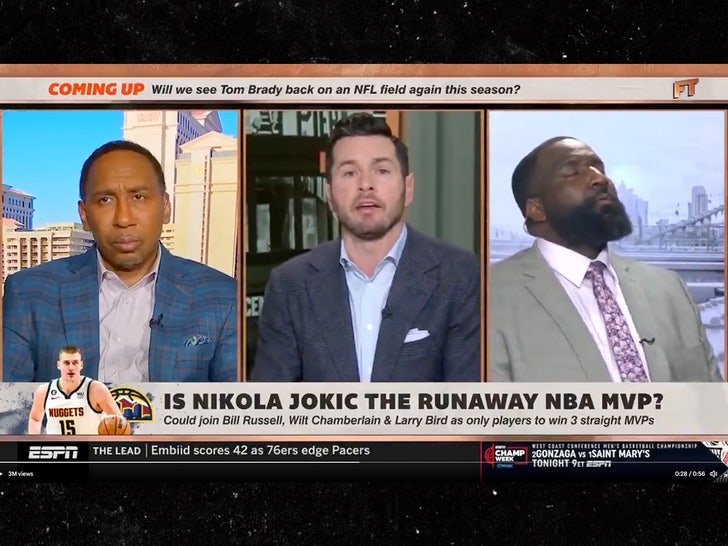 All hell broke loose between JJ Redick and Kendrick Perkins on "First Take" Tuesday morning … with the two former NBA players going at it over the league's tight MVP race.
Redick and Perk have been bickering over the topic for the past week … with the Boston Celtics champ accusing MVP frontrunner Nikola Jokic of stat-padding to win the award — and implying white NBA reporters have a bias toward white players when it comes to voting.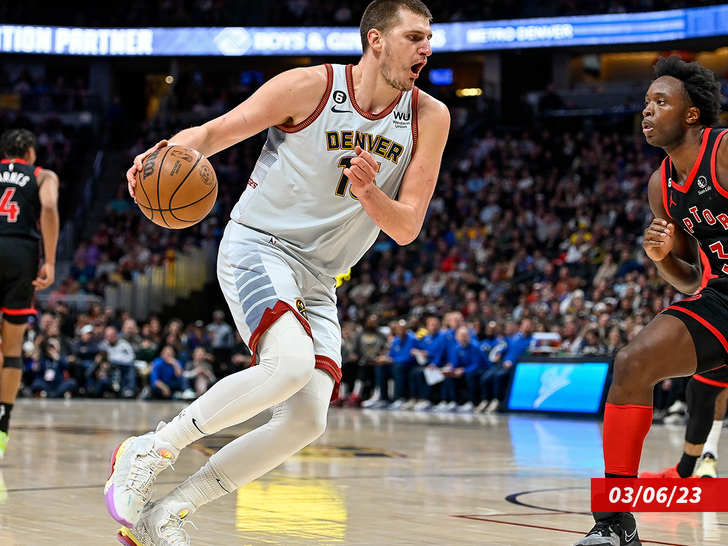 Fast-forward to Tuesday, when Redick bashed Perk's notion race had anything to do with the MVP race … saying, "What we just witnessed is the problem with this show, where we create narratives that do not exist in reality."
JJ continued … "The implication, what you're implying, [is] that the white voters that vote on NBA are racist. That they favor white people. That is exactly what you stated. We all know what you implied the other day. We all know what you implied just now."
Perkins vehemently disagreed with Redick's criticism … screaming at the former NBA star-turned-commentator … saying, "I stated the facts and you not about to sit up here and act like it's something more than that."
In case you missed it, Perk explained his side last week … saying, "When it comes down to guys winning MVP since 1990, it's only three guys that won the MVP that wasn't top 10 in scoring — Steve Nash, Jokic, and Dirk Nowitzki. What do those guys have in common?"
Kendrick doubled down on his position after JJ's callout on Tuesday … tweeting, "Last year I was a c***. This year I'm a racist. Well damn, which one is it? IT'S NEITHER. I call out facts and not afraid to address the elephant in the room."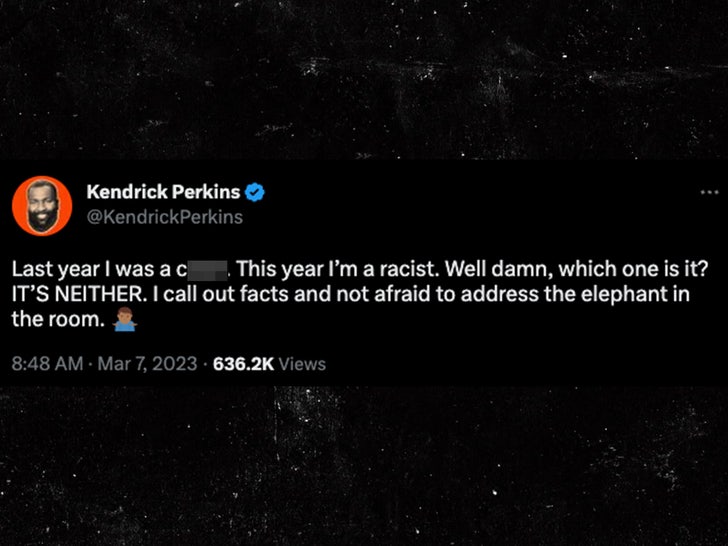 FWIW, Jokic's numbers this season are on par with his averages from his two MVP campaigns, but Denver is on pace to surpass its win totals the last two years … which may ultimately tip the scale in his favor with the voters.
Source: Read Full Article