'Godfather' Icon Marlon Brando and Mira Sorvino 'Did Not Like Each Other' When Co-Starring in This Film
Marlon Brando's name is synonymous with acting icon. Often identified with his character Vito Corleone in The Godfather, Brando went on to roles that didn't showcase his onscreen genius. In the 1998 dark comedy Free Money, Wings alum Thomas Haden Church recalled working with the Hollywood legend and how there seemed to be tension with co-star Mira Sorvino.
'Free Money' came after 'Island of Dr. Moreau' for Marlon Brando
Brando had just come off of the failure of the 1997 science fiction pic The Island of Dr. Moreau with Val Kilmer when he took on Free Money. In addition to Brando, Church and Sorvino, the film starred Charlie Sheen, Donald Sutherland, Martin Sheen and David Arquette. Brando starred as a prison warden-turned-executioner of his worst prisoners, with Sheen and Church playing his sons-in-law trying to get out from under his thumb. Sorvino portrayed an FBI agent trying to help the two after Sheen's character commits a crime on the run.
"I really thought it was going to be extraordinary, but it just came out smaller than it should have been," Church told Texas Monthly in 2005. "[Brando] was tremendous. Look, was it the best material in the world to serve Marlon Brando at that point in his career? Probably not. … the tone of the movie was too shifty."
Church noted how there seemed to be some friction between Brando and Sorvino on the set, which crossed over a bit onto the screen.
"It opens with this dark incident that Marlon's involved in, and then it becomes this light romp, and then Mira Sorvino shows up, and it gets dark," Church explained. "Marlon and Mira did not like each other for whatever reason, and I think that made their interaction even darker. When I saw it, I was disheartened. I went to a test screening at Warner Brothers, because they were going to pick it up for distribution, and I think the audience was completely befuddled by what they were watching."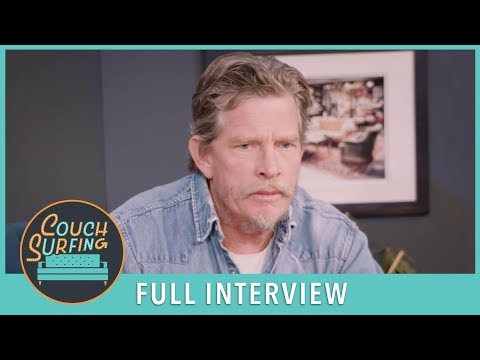 Mira Sorvino recalled Marlon Brando's tardiness
In a 2012 interview, Sorvino described Brando's entrance onto the set and how the acting legend began dissing the industry.
"He walked in two and a half days late," Sorvino said of Brando, according to Yahoo. "Everyone was so thrilled, and I the most, because I was the acolyte. He started saying that acting is a terrible profession. … He said to me that he used to realize if it looks like the behavior, the audience doesn't need to know. So, he wrote lines on people's foreheads and butts. He turned it into a degradation of the other women or men."
Sorvino remembered some other tricks Brando would use to remember his dialogue, although occasionally the On the Waterfront star would go rogue.
"He was a game player," she remarked to the Long Island Press of Brando. "And a master manipulator. You know, he liked dominating people. … People consider him to be the greatest actor of the 20th century. And for him to say that he started faking it halfway through his career… He had his assistant read him all of his lines in an earwig in his ear, from the other room. But we did a scene where he took out his earwig, and just improved with me for 12 minutes."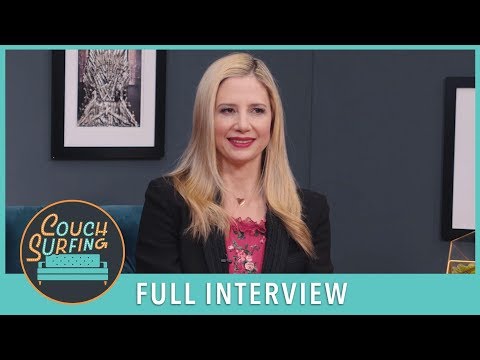 'Free Money' was a mixed experience for Mira Sorvino
The Romy and Michele's High School Reunion star admitted her time working with Brando was multi-faceted, but she was thankful for the memorable encounter.
"He had the fire sometimes, and sometimes he was phoning it in, literally phoning it in," Sorvino said. "It was a very interesting situation. He was a very interesting, fascinating personal experience. And I was thrilled – and horrified! And delighted to have had it happen."
Source: Read Full Article