Dwayne 'The Rock' Johnson Sits Down with U.S. Senators On Capitol Hill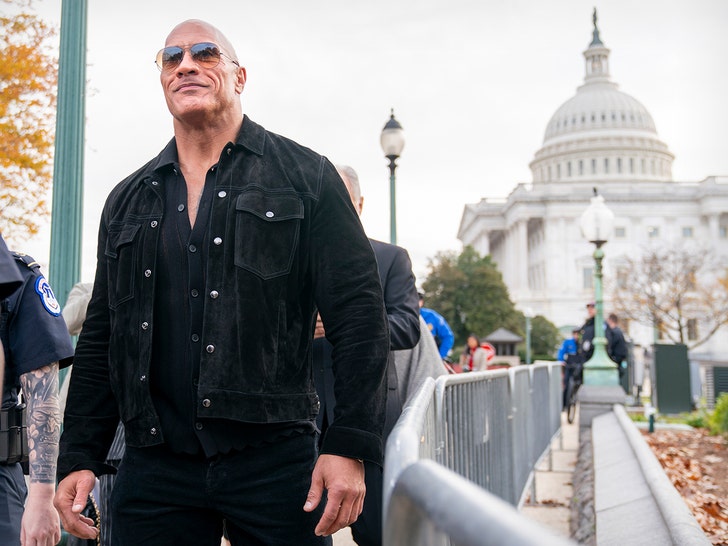 Dwayne Johnson's getting acquainted with Capitol Hill, and while he's not not running for president — or any other office, yet — he IS taking meetings with U.S. senators to talk football and the military.
The Rock was in D.C. Wednesday for a sit-down with several top lawmakers, reportedly chopping it up about boosting recruitment in the Armed Forces, and the XFL … which he owns.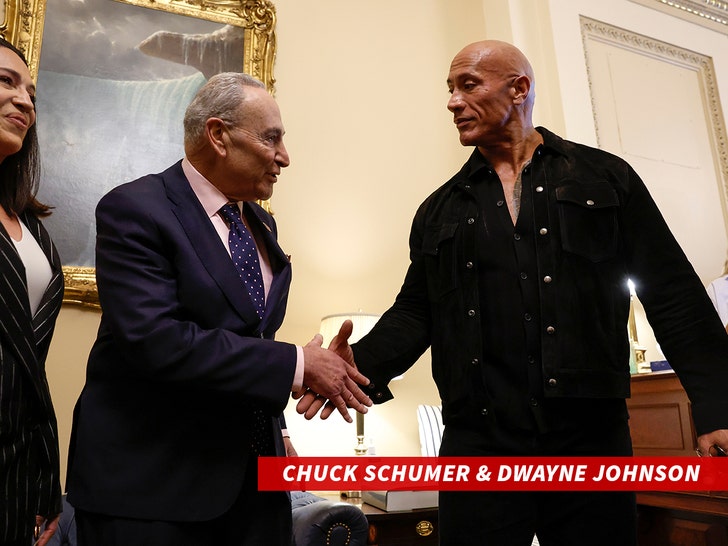 Dwayne met with Senators Susan Collins, Dick Durbin, Lindsey Graham, Mark Kelly, Jon Tester and Todd Young … along with his XFL CEO Dany Garcia.
Sen. Tester is the mastermind behind the meeting, and he told reporters Dwayne will advocate for folks to join the military. Sen. Collins had no qualms about fangirling out … as she gushed about The Rock's following, and admitted she wanted to get a ton of pics with the movie star.
Dwayne's visit to Capitol Hill also saw him shake hands with U.S. Senate Majority Leader Chuck Schumer … and he took a photo with Capitol Police officers.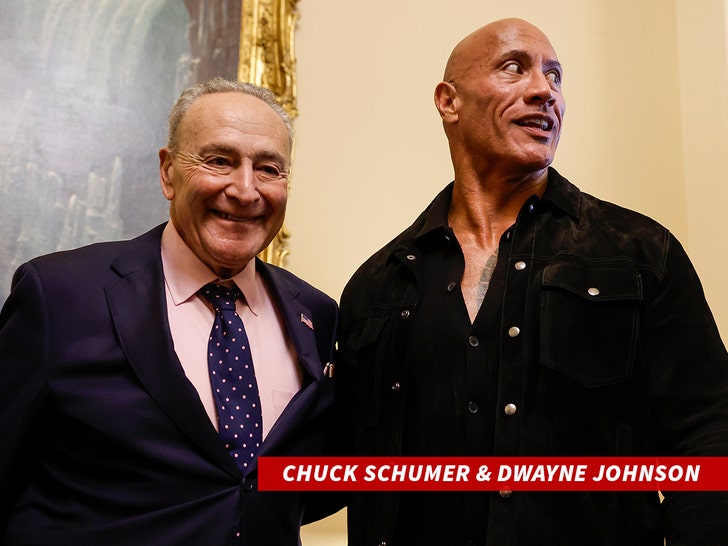 The Army, Navy and Air Force are reportedly falling short of their recruitment goals … and it sounds like some senators believe The Rock has the influence to convince more young people to enlist.
Dwayne's visit also comes on the heels of him saying he's been approached by political parties about a potential run for president.
For now, Dwayne says he's staying on the political sidelines — he's open to reconsidering in the future — because, right now, he wants to spend time with his kids.
In the meantime, never hurts to get some reps pressing the flesh on the Hill.
Source: Read Full Article