Dear Latinx Celebrities: You Don't Need to be Anti-Black to Be Pro-Latinx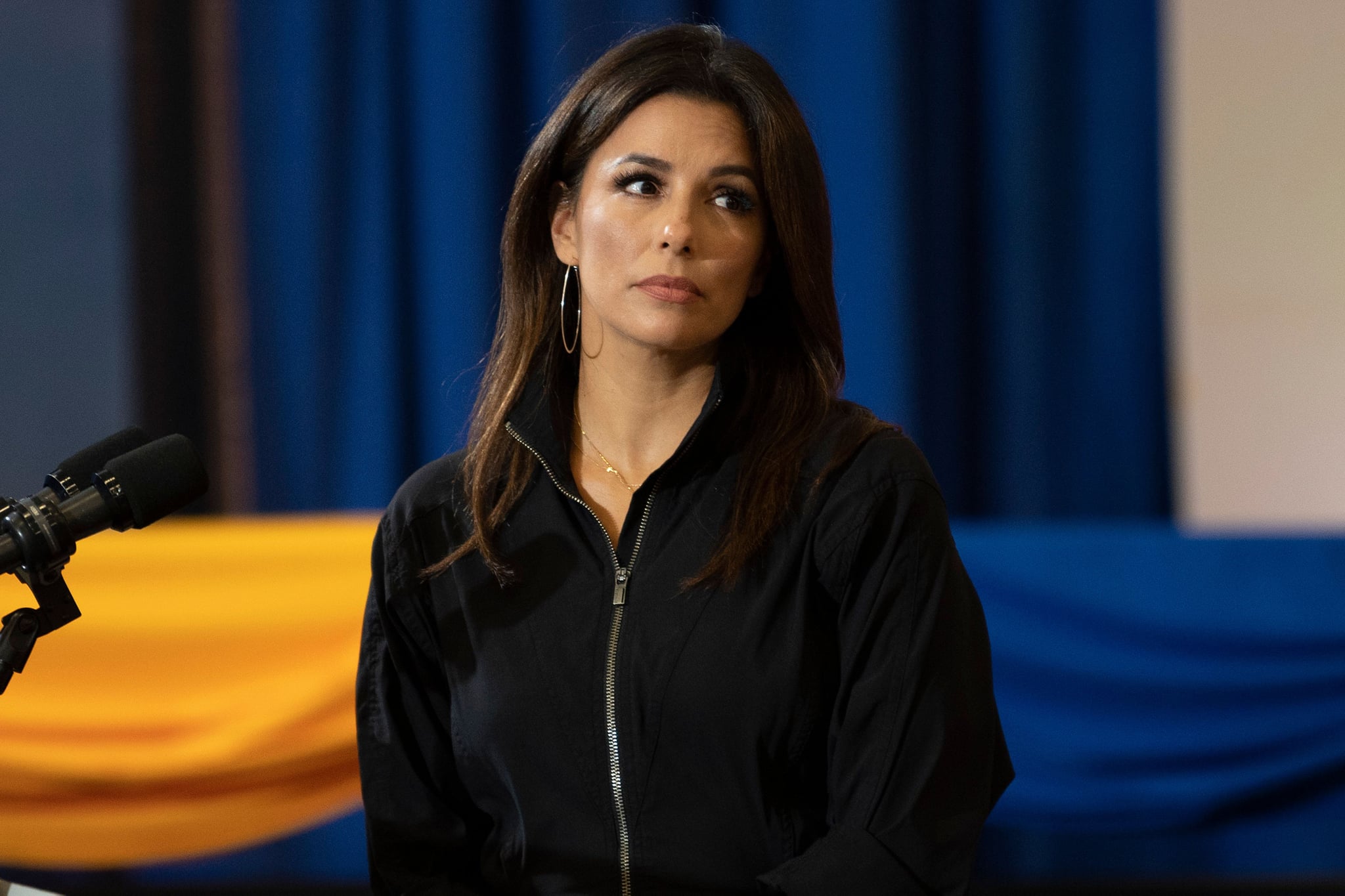 Eva Longoria joined the growing list of Latinx celebrities called out for anti-Blackness after undermining the vital role Black women voters and community leaders played in the presidential election during an MSNBC interview. Despite Black women having a 20 percent higher voting rate for Biden, even turning Georgia blue for the first time in nearly 30 years thanks to former gubernatorial candidate Stacey Abrams, Longoria called Latinas "the real heroines" of the Democrats' win. The Desperate Housewives actress was met with immediate backlash on social media from users who believed her statements to be anti-Black — and they weren't wrong.
There's a troubling pattern in Hollywood; the announcement of Black milestones in the industry is often followed by Latinx celebrities reducing those advances to a mere stepping stone. The spirit of the argument for Latinx representation then becomes "why them and not us?" instead of "yay for them, now time for us." Adding insult to injury, these comments regularly overlook or blatantly ignore the accomplishments of Black creatives that also identify as Latino.
Jane the Virgin's Gina Rodriguez has become notorious for this, falsely claiming that Black actresses are paid more than Latina actresses in 2018, and calling out Marvel for lack of Latino representation after Black Panther's 2017 announcement, disregarding Zoe Saldana and Rosario Dawson's leading roles within the franchise. Comedian John Leguizamo made similar comments this summer, quoting an L.A. Times article detailing the high number of Emmy nominations for Black entertainers with "why can't we Latinx have a piece of the pie?"
Dascha Polanco (Orange is the New Black), who was recently criticized for using a gif of a topless African woman for a celebratory post-election tweet, responded to Leguizamo's Emmys tweet by saying, "If Its only us speaking up on it, no one cares. It's the silence from those that fight for equality but only their equality. Diversity but Diverse enough to include thyself That mentality of 'As long as I'm good; I don't see a damn thing.'" This rhetoric is meant to highlight industry failings on behalf of the Latinx community, but only division and blame is produced by directly linking Black progress to Latinx stagnation.
While artists from all marginalized communities undoubtedly deserve increased equity and opportunity, each accomplishment for respective demographics should not set off a rush for the presumed last slice of diversity pie. This reoccurring battle between POC stars for the representation spotlight plays into a white supremacist system that habitually pits communities of color against each other, and more often than not, exposes a deeply embedded presence of anti-Blackness.
Source: Read Full Article