Cats VFX Artist Spills BOILING TEA! (And Confirms The Butthole Cut!)
Bad movies, even so-bad-it's-good movies, have captured the public's attention for decades. But there may be no other movie in cinematic history as utterly baffling as Cats.
From the confused first trailer reactions to the iconically savage reviews, the film adaptation of the long-running Broadway hit has had countless viewers asking WHAT THE F**K WERE THEY THINKING??
Well, we may finally have a few more answers thanks to a source spilling to The Daily Beast on Tuesday.
The insider claims to have worked on the visual effects team for the box office bomb and 6-time Razzie winner, and to hear them tell it, the biggest problem was director Tom Hooper.
Photos: Best Movie Soundtracks Of All Time
The artist says Hooper, who likely got the job because he made the Oscar-winning Les Miserables, lacked even the most basic understanding of how VFX were done, leading to overwhelming delays and needless extra work.
For instance, the source says Hooper didn't know what animatics were. Before countless hours are put into a shot, an animatic — a quick, unrendered version (picture a kind of fancy stick figure drawing) is made to make sure the director and VFX team are on the same page about what they are going to be animating. That way hours aren't lost making a shot look great only to find out it isn't right for the movie. Per the source, the director couldn't grasp that process and demanded only fully rendered sequences be brought to him for his approval throughout the shoot, lest he say things like "What's this garbage?" or "I don't understand — where's the fur?"
That's like asking an architect to only make you finished buildings instead of showing you blueprints first!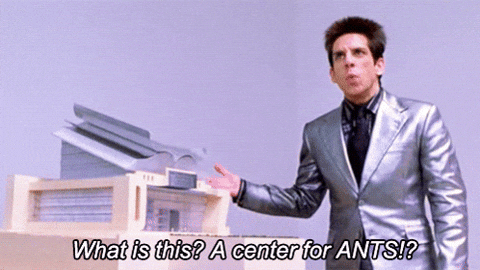 Hooper even allegedly demanded to see videos of actual cats performing the moves being animated for the film — which includes its weird cat-people-hybrids doing very human movements, mostly on two legs. Like, you know, singing and dancing. The source quipped:
"And as you know, cats don't dance."
All the extra work meant everything took much longer than it should have. The entire 2-minute first trailer reportedly took an entire first SIX MONTHS of work, leaving only four months to finish the entire rest of the movie.
According to the source (whose statements are in line with rumors we've been hearing for months), the VFX people had to burn the midnight oil throughout that period, working 80-90 hour weeks; some didn't leave the studio for days at a time.
"It was pure, almost slavery for us, how much work we put into it with no time, and everything was difficult. We were so rushed on the project that we'd have no time for anything. So when people say, 'Oh, the effects were not good,' or 'The animation's not good,' or anything, that's not our fault. We have no time. Six months to do a two-minute trailer and four months to do a film of an hour and a half. My math is pretty good… You could figure that doesn't make any sense."
The lack of time to finish the effects also meant the movie went out with unfinished effects, like performers' shoes and, most infamously, Judi Dench's un-replaced human hand.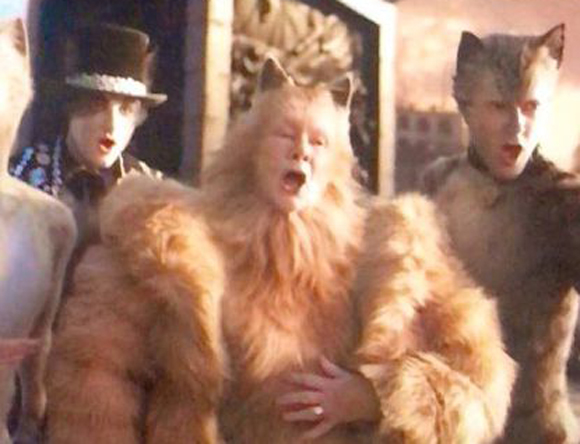 From what we've heard across the board from visual effects artist, it's just about always true that if the effects are bad, it's a problem of time rather than ability.
Even as the VFX artists worked all those hours (for no extra pay), the source says Hooper was consistently "horrible" to everyone.
"When you go into a conference room, you're not allowed to speak. And he talks to you like you're garbage."
The director, who was described in the interview as "disrespectful," "demeaning," and "condescending" to his VFX supervisors, allegedly sent individual crew members emails blasting their work. Not only is that something no director should do, it's something no director should even have time for!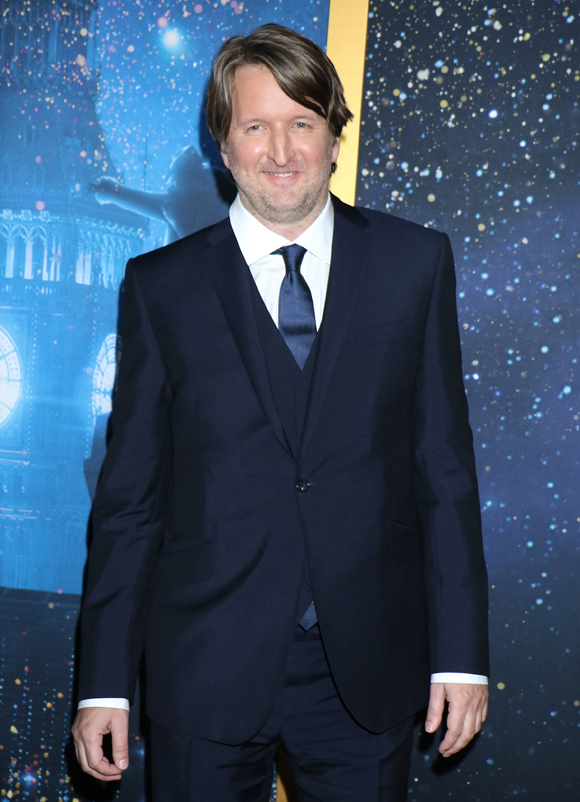 Wow. And speaking of buttholes… You know the interview had to ask what was up with the #ButtholeCut, the widely rumored version of the film in which the effects team had, for some reason, fully animated the naked cat-people's buttholes.
Well, we are delighted to say the rumors are true! Per the source:
"When we were looking at the playbacks, we were like, 'What the hell? You guys see that?!' We paused it. We went to call our supervisor, and we're like, 'There's a f**king a**hole in there! There's buttholes!' It wasn't prominent but you saw it… And you just like, 'What the hell is that? … There's a f**king butthole in there.' It wasn't in your face — but at the same time, too, if you're looking, you'll see it."
And yes, someone was specifically tasked with going through frame by frame and digitally brushing out all the buttholes.
So how did that happen? No one knows, apparently! The source claims:
"There was nobody that said, 'We want buttholes.' It was one of those things that just happened and slipped through."
Yeah, buttholes can be slippery like that… LOLz!
Neither Hooper nor Universal commented on the DB story, but if all this is true, it sounds like the studio and the director owe these effects artists more than an apology. And the audience is owed something, too…
#ReleaseTheButtholeCut
Related Posts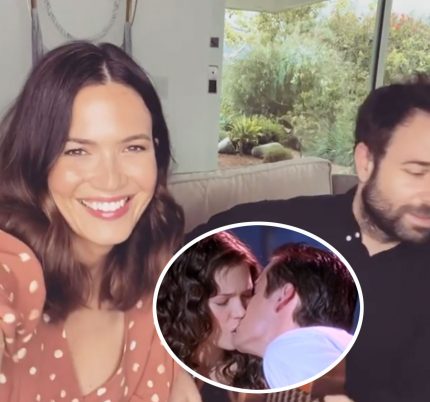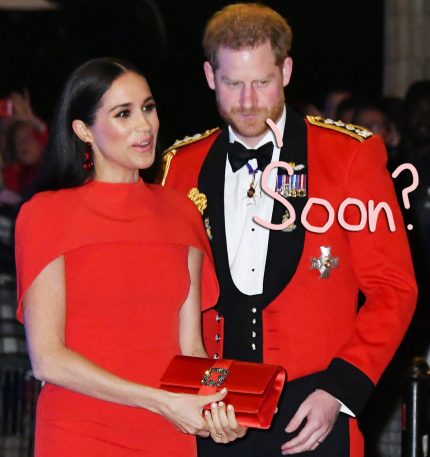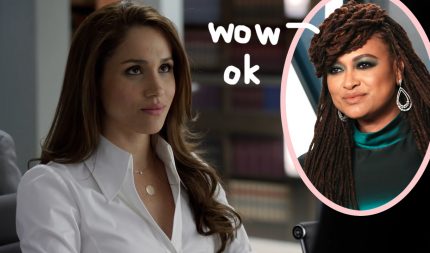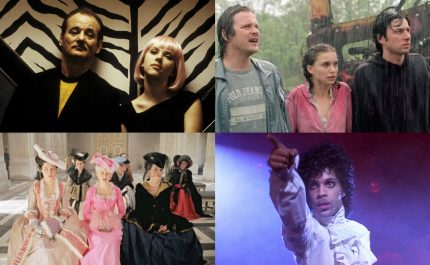 Source: Read Full Article