Atlanta Braves Outfielder Ronald Acuna Jr. Knocked to Ground By Fans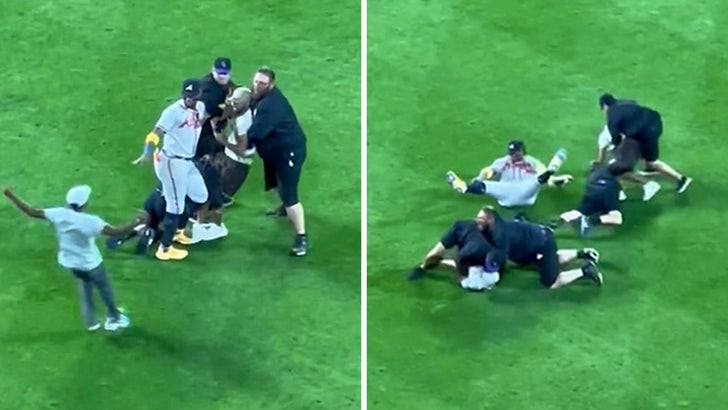 Atlanta Braves outfielder Ronald Acuña Jr. was accosted out of nowhere by a couple of fans … getting knocked to the ground during his team's Monday night game against the Colorado Rockies.
The bizarre incident went down in the 7th inning at Denver's Coors Field when one fan dashed into the outfield and gave Acuña a huge hug.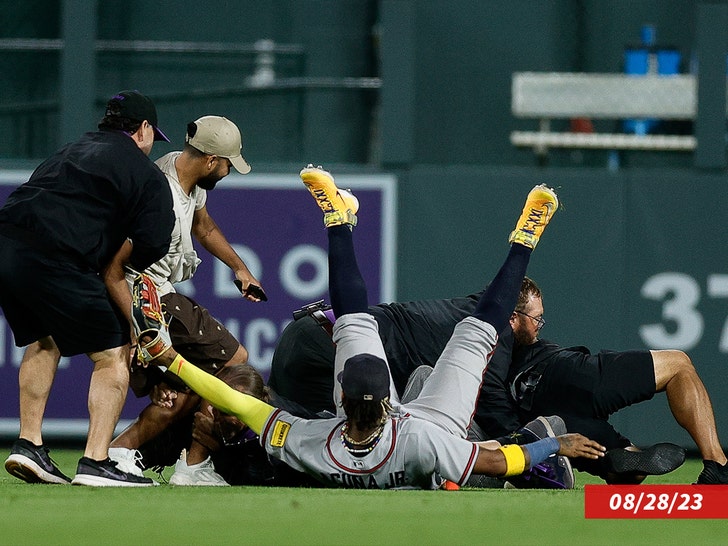 Check out the video … the hugger won't let go of Acuña as security guards run up to them and try to break it up.
Eventually, the guards pull the dude off Acuña … but Acuña isn't out of the woods just yet.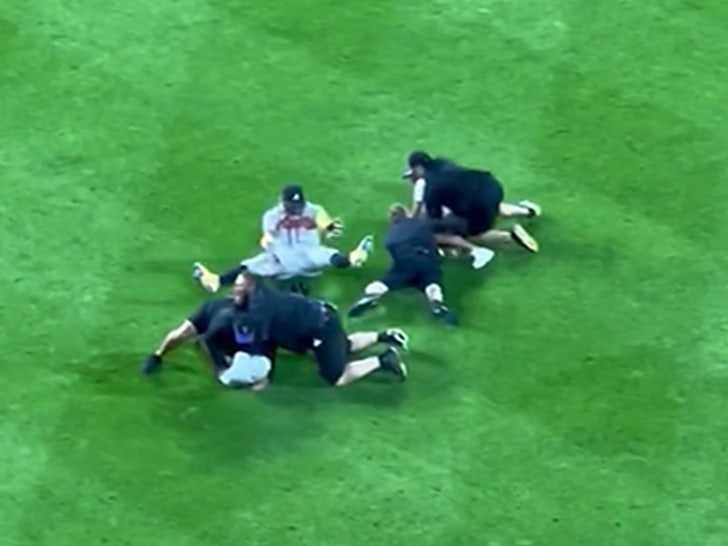 Another fan sprints up to Acuña and bumps into him, causing him to fall on his butt. More guards respond and haul away the two rowdy men.
As for Acuña … he told reporters after the game he was okay, but felt a bit scared by the fans, who wanted to take photos with him.
We've reached out to Denver PD to see if they got involved … so far no word back.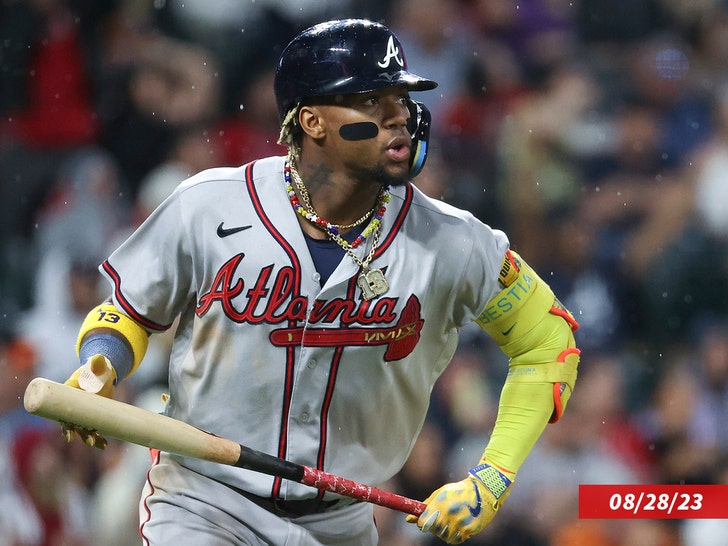 By the way, the Braves trounced the Rockies 14-4 … and Acuña had one of his biggest games of the year despite the incident, logging 5 RBIs.
Source: Read Full Article